Online Account Activation
---
2 May, 2018
Wednesday, May 2 all active 12th Man Foundation donors received an email requesting that they activate their accounts on our new online donor portal.
Activating your new account is important. The donor portal is your new online platform to manage your giving, register for events, view priority points, and more. For those selecting/relocating seats in Kyle Field for 2019, this is also where you will access your seat selection appointment.
To activate your account, use the information received in your May 2 email, then follow the steps in the screenshots below.
If you did not receive the May 2 email, please call our offices at (979) 846-8892.
Step 1
---
Click "Log In" in the navigation bar at the top of the site.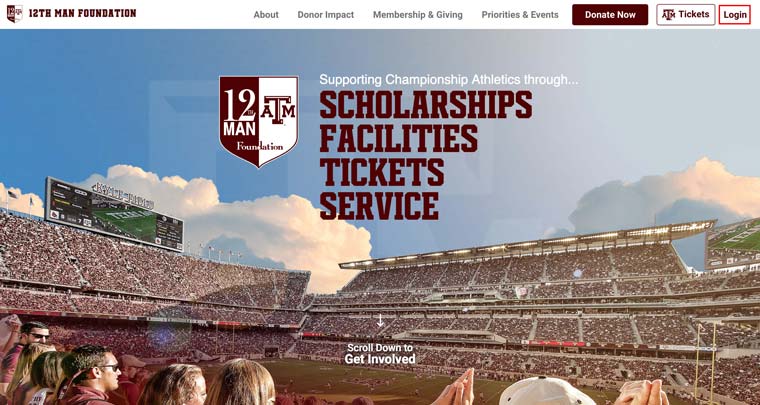 Step 2
---
Click the "Link Your Account" button on the bottom right side of the new account portal screen.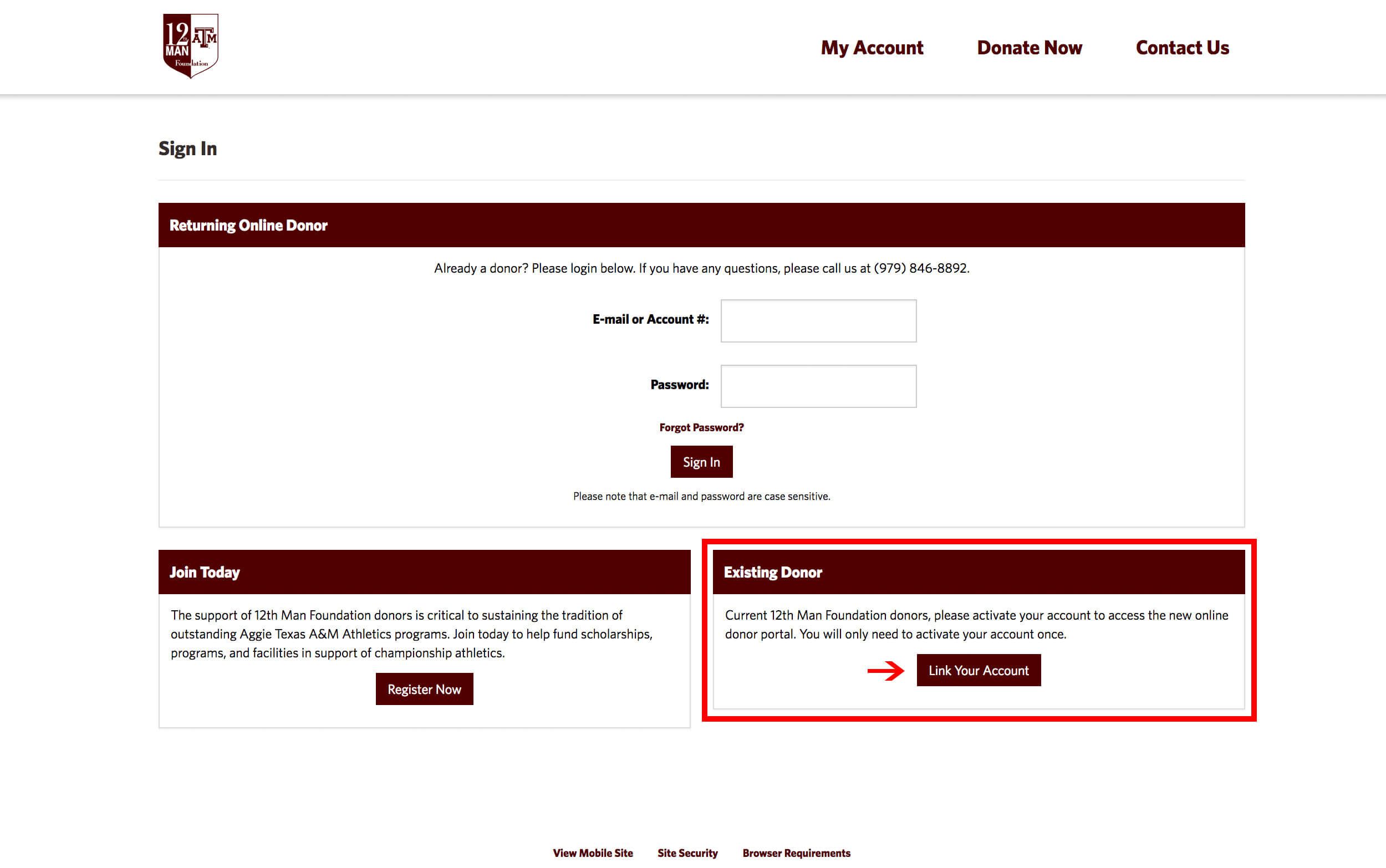 Step 3
---
Enter your account number and Online PIN that you received in your May 2 email.