NEW GRAD PROGRAM
Now a former student, but forever the 12th Man
---
You stood with the 12th Man throughout your college career, and now as a new grad the call to stand remains. The New Grad program offers the opportunity to continue supporting Texas A&M Athletics while having access to unique and fun social events, special ticket offers and more.
The New Grad program is available to any Texas A&M former student who has graduated within the past three years. The first year of membership is free with annual fees scaled through the first five years. To continue membership in year six and beyond, dues are $150 annually.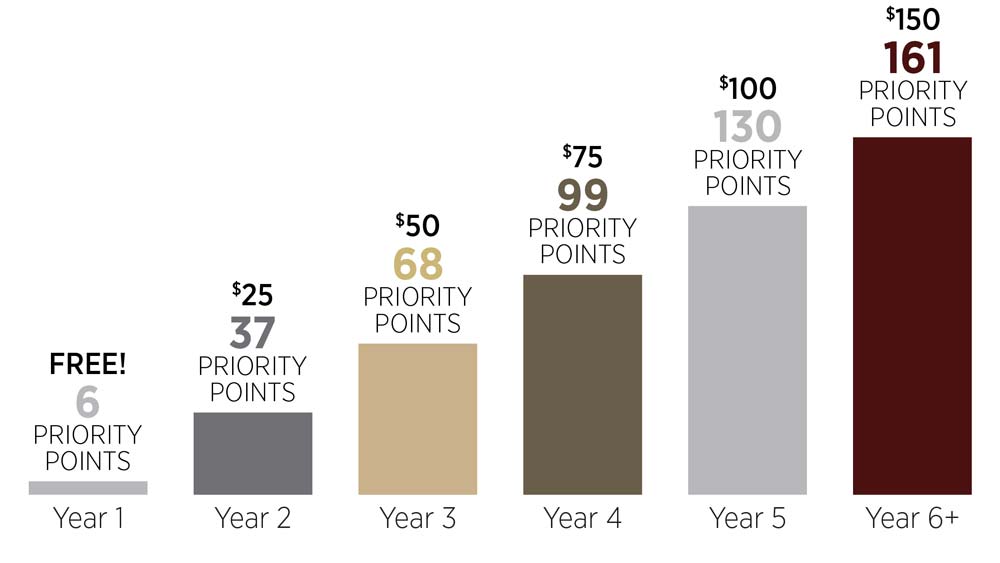 New Grad members accrue valuable priority points while paying reduced membership fees through the first five years.
New Grad Benefits
---
Support Texas A&M student-athletes
Start building priority points
Access to value football season tickets
Network with fellow Aggies at various social events
Window decal
Subscription to 12th Man Magazine
Subscription to Texas A&M Athletics Update emails