Enhance Your Connection
Elevate your membership as an MVP or MVP Gold donor and enjoy exclusive benefits that offer unique insight into Aggie Athletics
---
As a 12th Man Foundation donor, your generosity provides student-athletes with a first-class education and championship-caliber facilities while ensuring Texas A&M Athletics has the financial support needed to operate at the highest level.
By making an additional philanthropic donation to the 12th Man Foundation's Annual Fund – a gift not tied to a ticket purchase – you can increase your impact on the success of student-athletes while strengthening your connection to Aggie Athletics with a variety of unique benefits.
Click here for more information on membership levels and benefits.
Click here for more information about the 12th Man Foundation Summer Meeting.
A gift of at least $750 helps provide the resources for the athletics department to be successful while elevating your membership to the MVP level, which includes valuable benefits like 10 additional priority points. MVP donors are invited to exclusive events such as the popular Coaches Speaker Series featuring incredible insight into A&M Athletics straight from the coaches.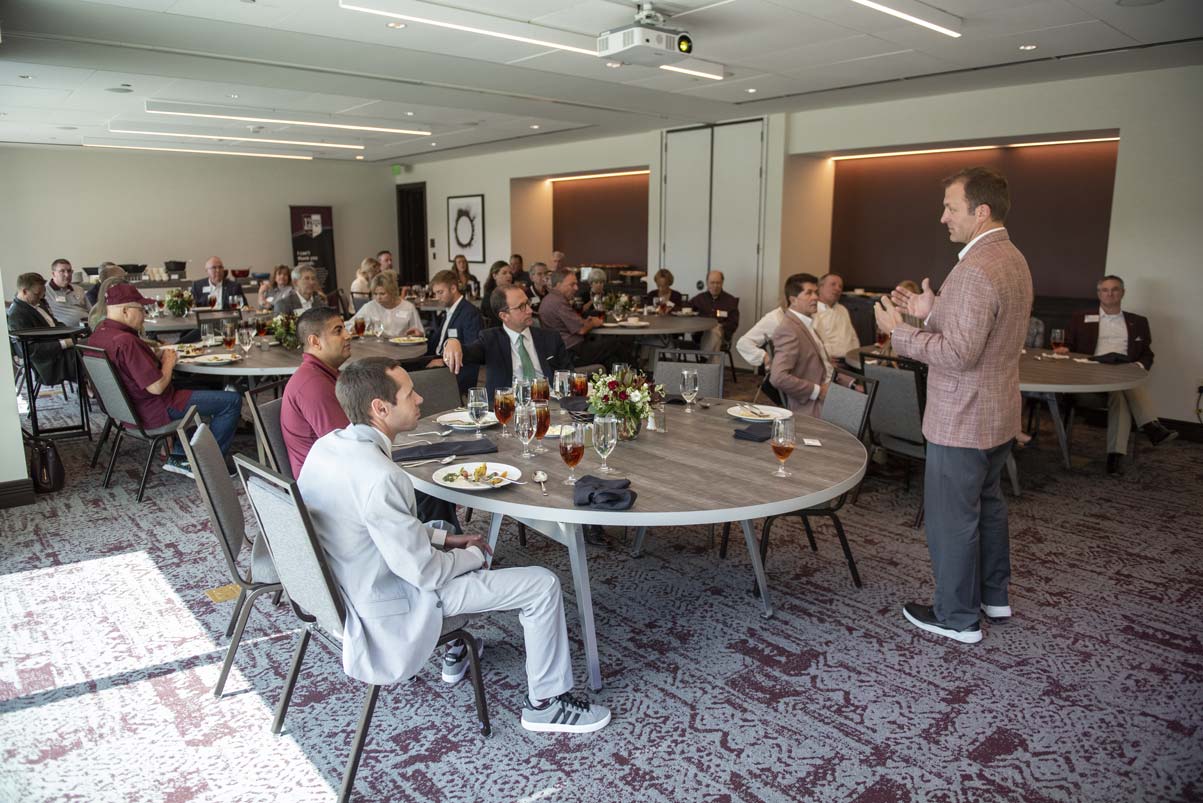 An MVP gift also includes an invitation to the 12th Man Foundation Summer Meeting – one of the organization's premier events of Aggie fellowship with information on all aspects of the organization. The annual gathering provides a great opportunity to engage with fellow donors, A&M coaches, student-athletes and leaders in the athletics department. The 2020 Summer Meeting will be held June 25-28 at the Hyatt Regency Hill Country Resort and Spa in San Antonio.
Going above and beyond with a gift of $2,500 or more to the Annual Fund elevates your membership to the MVP Gold level and significantly impacts A&M's ability to compete with the premier programs in college athletics. MVP Gold donors enjoy the same benefits as MVP donors as well as invitations to several exclusive events including luncheons with A&M's Director of Athletics. These intimate events provide MVP Gold donors with the unique opportunity to gain insight into many facets of the athletics department.
For more information on ways to increase your impact on Aggie Athletics, or to refer a friend or neighbor to the 12th Man Foundation, please contact Christina Webster at 979-260-2397.