STUDENT MEMBERSHIP
You are part of the Foundation
---
Join the 12th Man Foundation to get an inside look at Texas A&M Athletics. The Student Membership level offers exclusive benefits such as photos on Kyle Field and a 12th Man Foundation t-shirt.
The Student Membership level is available to any current Texas A&M student. As a member, you will receive behind-the-scenes look at athletics! We are now offering the chance to start building your priority points from the very beginning!
Student Membership Benefits
---
Support Texas A&M student-athletes
T-shirt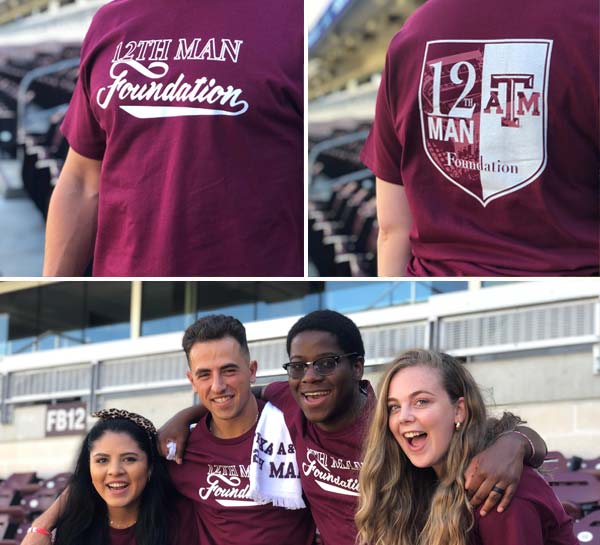 Window decal
Membership card
Exclusive photo opportunities on Kyle Field
Subscription to Texas A&M Athletics Update emails
Campus Leadership Opportunities
If you have any questions about becoming a student member, please contact Callie Boenigk at 979-260-2394.
The Collegiate Council is a select group of student leaders on-campus who go above and beyond to enhance the 12th Man Foundation's footprint through ambassadorship and student engagement.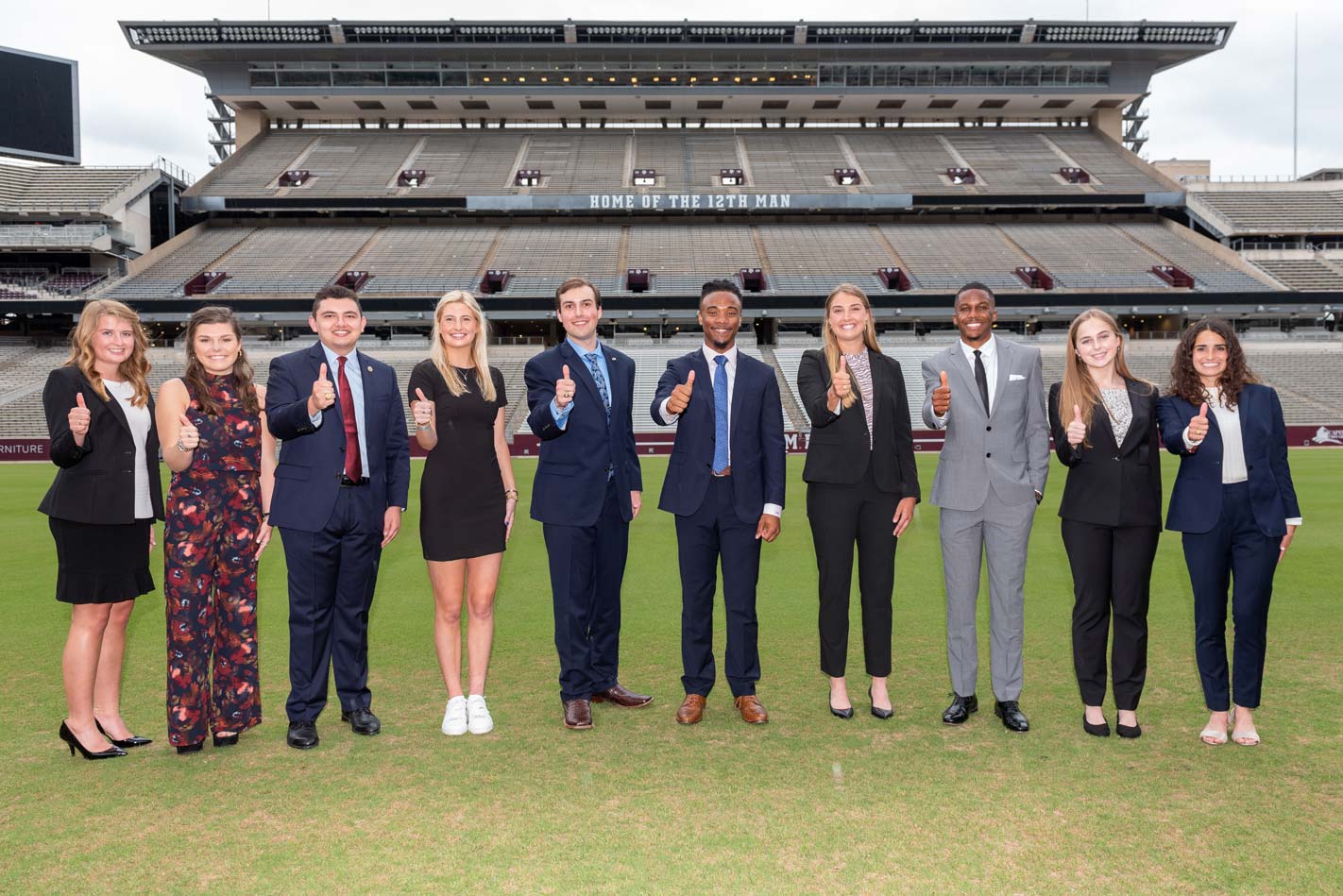 2021-22 Collegiate Council (L-R): Madison Pennington, Katie Taylor, Eric Mendoza, Caroline Torn, Christopher Greenwell, Chase Lane, Daria Britton, Patrick Johnson, Olivia Treadwell, Julia Black, (not pictured: Sam Torn).
More Information on the Collegiate Council