YOUNG ALUMNI
Now a former student, but forever the 12th Man
---
You stood with the 12th Man throughout your college career, and now as a Young Alumni the call to stand remains. The Young Alumni program offers the opportunity to continue supporting Texas A&M Athletics while having access to unique opportunities, special ticket offers and more.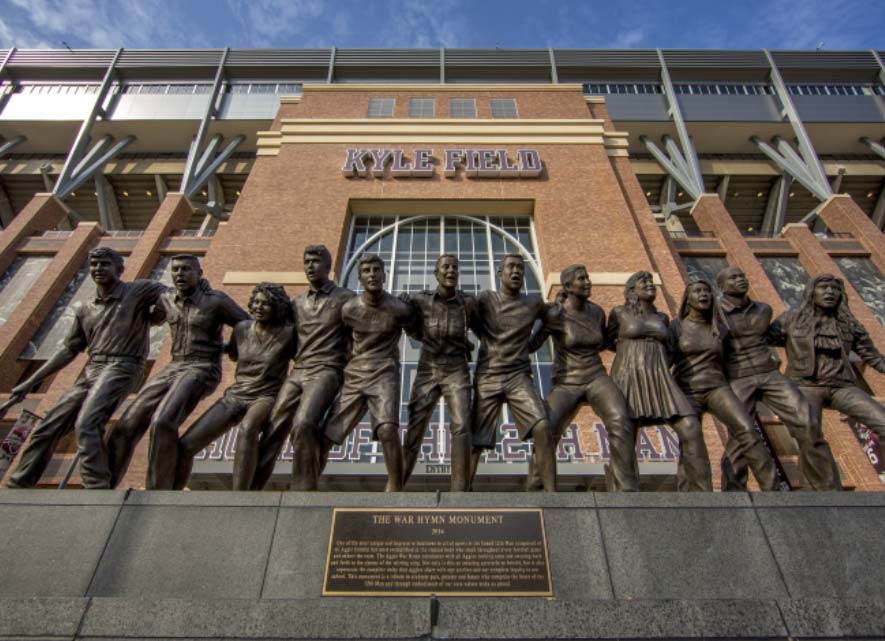 Class of 2010-2021
The Young Alumni program is available to any Texas A&M former student who has graduated within the past 12 years.
For a $50 contribution, Young Alumni members are awarded all benefits equal to the standard $150 level membership until 12 years post-graduation. When you support Aggie Athletics as a Young Alumni member of the 12th Man Foundation, you receive exclusive benefits such as:
Young Alumni Benefits
---
Support Texas A&M student-athletes
Network with fellow Aggies at various social events
Window decal & Membership Card
Subscription to Texas A&M Athletics Update emails
For a limited time only: BTHO Box Additional Info
To celebrate the launch of the 12th Man Foundation's new Young Alumni membership, now through June 4, 2021, your membership includes an exclusive gift to help get you ready for the 2021 Aggie Football season. The BTHO Box includes a variety of unique items to help you support the Aggies every Saturday this fall.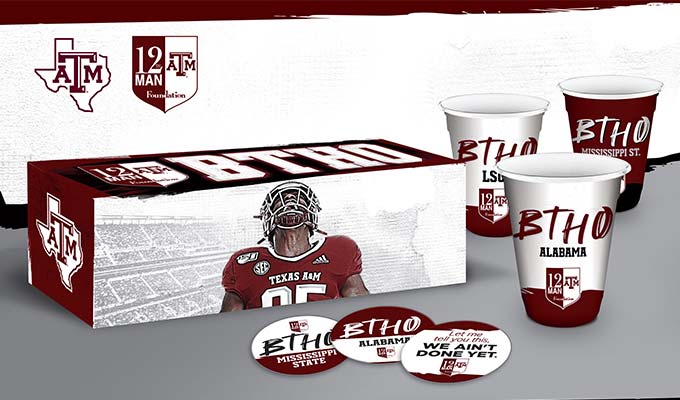 "What 12th Man Foundation donors do helps develop athletes and students that will represent this university in a great way, even after they leave Texas A&M."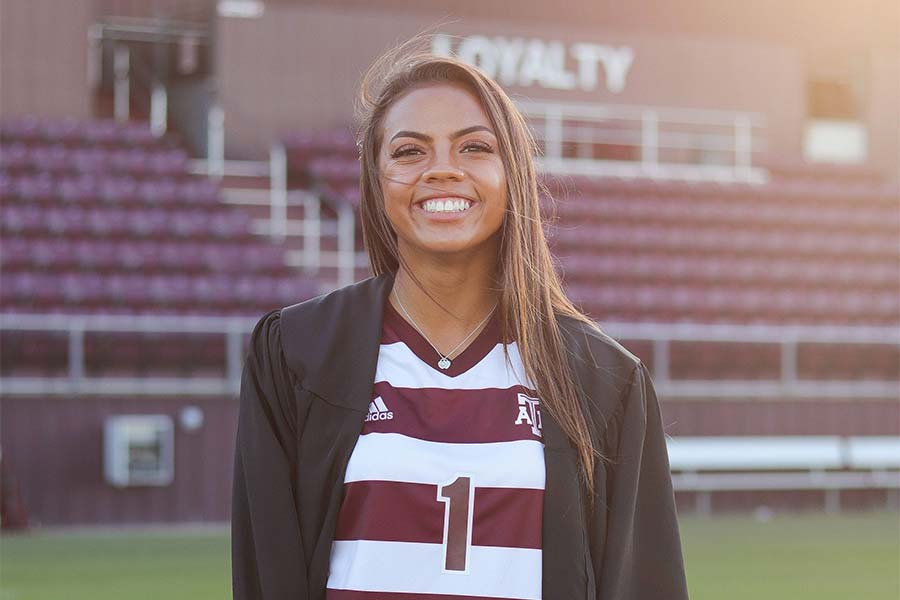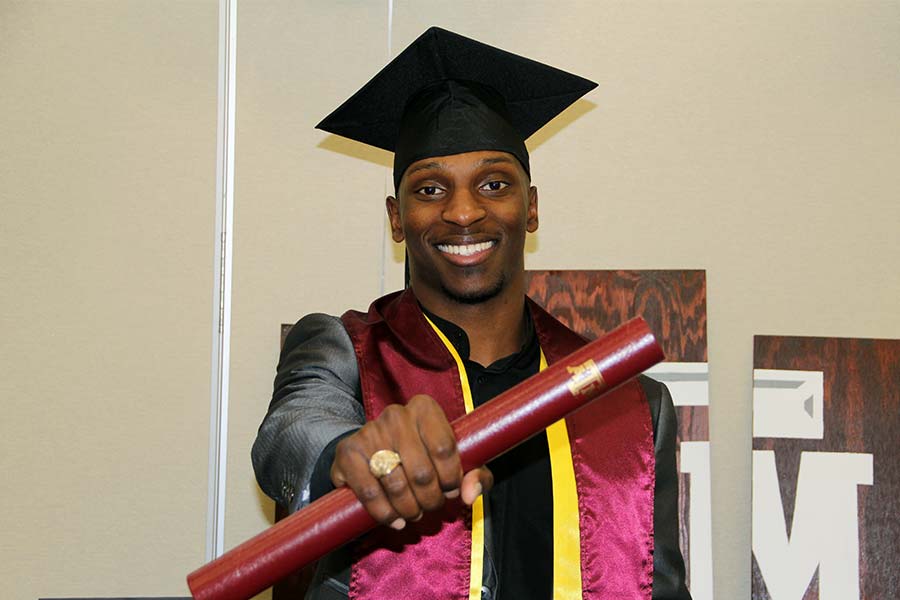 "I can testify that it's not something that's just for four years. Aggies take care of Aggies. My life is a testament to that."
For any questions about the Young Alumni Program, please contact
Callie Boenigk at cboenigk@12thmanfoundation.com