YOUR IMPACT
The Power of a Scholarship
---
Through athletic scholarships, 12th Man Foundation donors can impact the lives of Aggie student-athletes and their families for generations to come.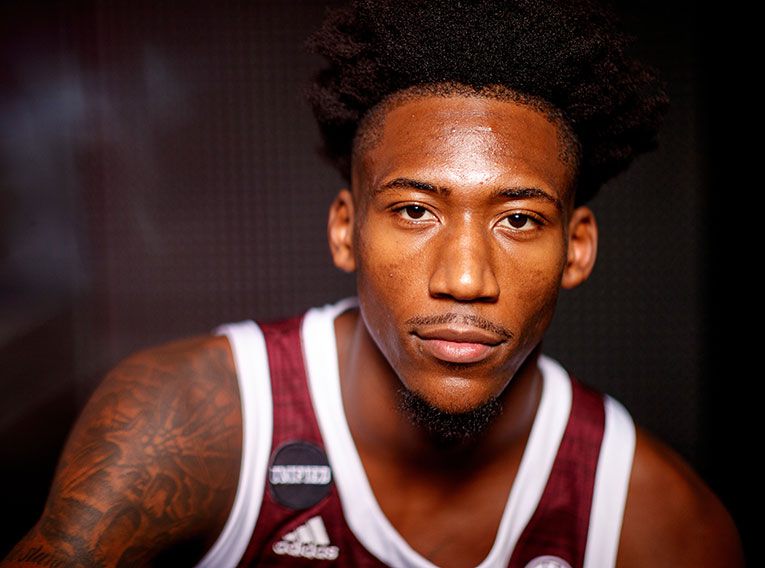 Quenton Jackson '21
---
Through his passion and persistence, Quenton Jackson has advanced his basketball dreams while earning a degree from Texas A&M. Now, he's ready to make his final season in Aggieland one to remember.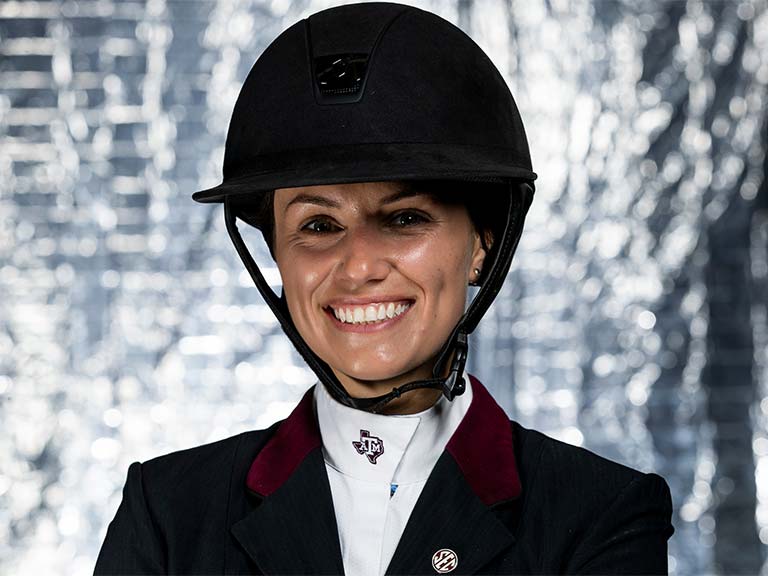 Rhian Murphy '21
---
Chasing her dream has been anything but a smooth ride for Rhian Murphy, but after overcoming a broken hip she's back competing in the sport she loves.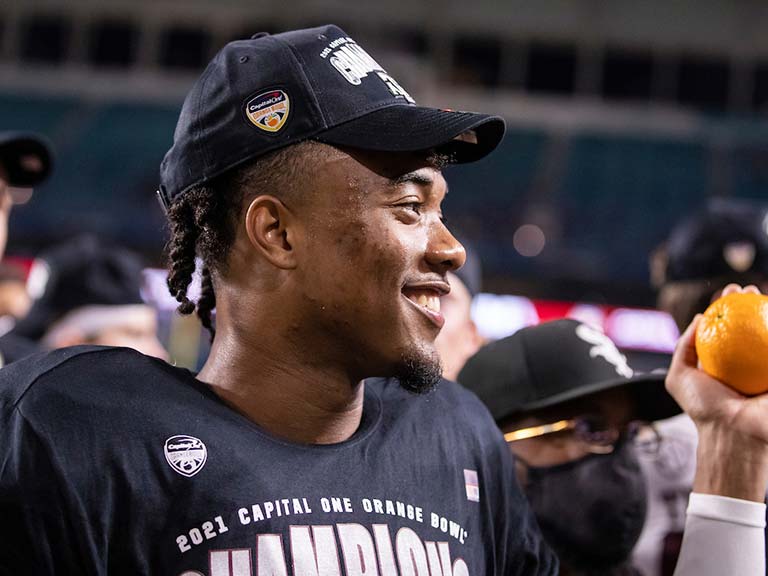 Chase Lane '22
---
Growing up Chase Lane didn't dream of catching touchdown passes on Kyle Field, but now he's making the most of opportunities made possible by 12th Man Foundation donors.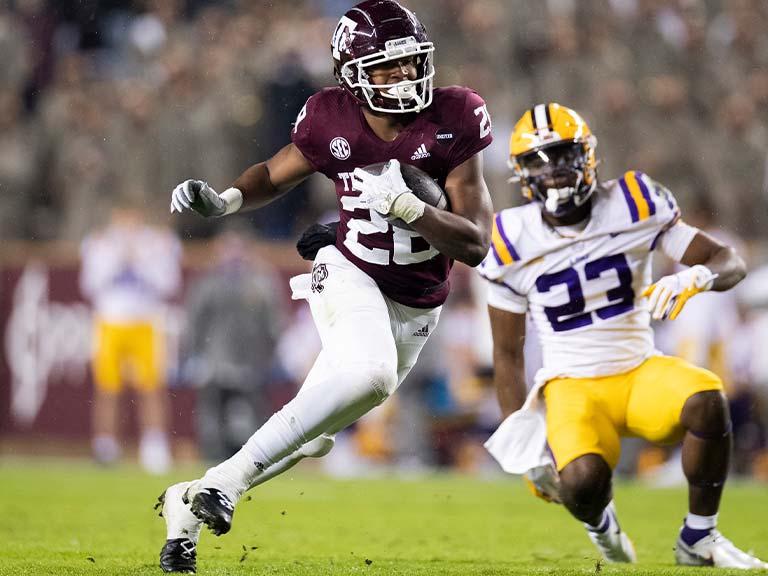 Isaiah Spiller '23
---
Isaiah Spiller is following in his father Fred's footsteps as an Aggie student-athlete making the most of his scholarship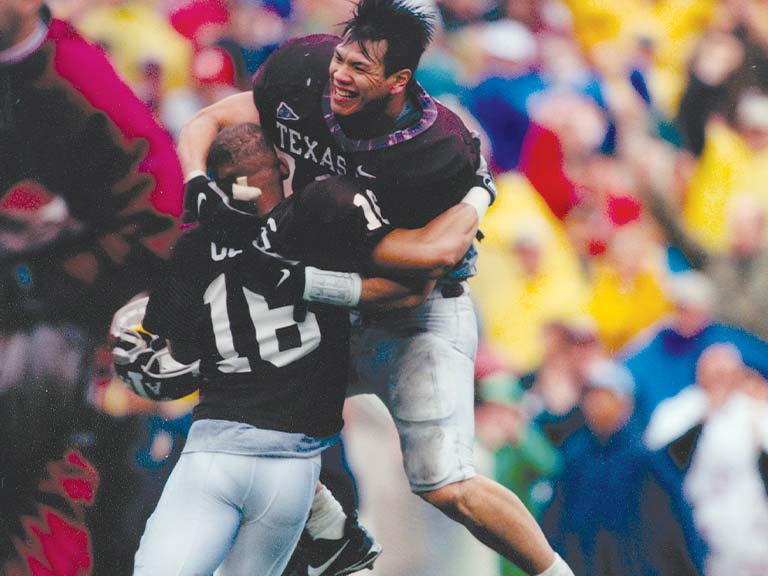 Dat Nguyen '98
---
From the scout team to the Hall of Fame, the Aggie legend and now successful business owner has made the most of his opportunities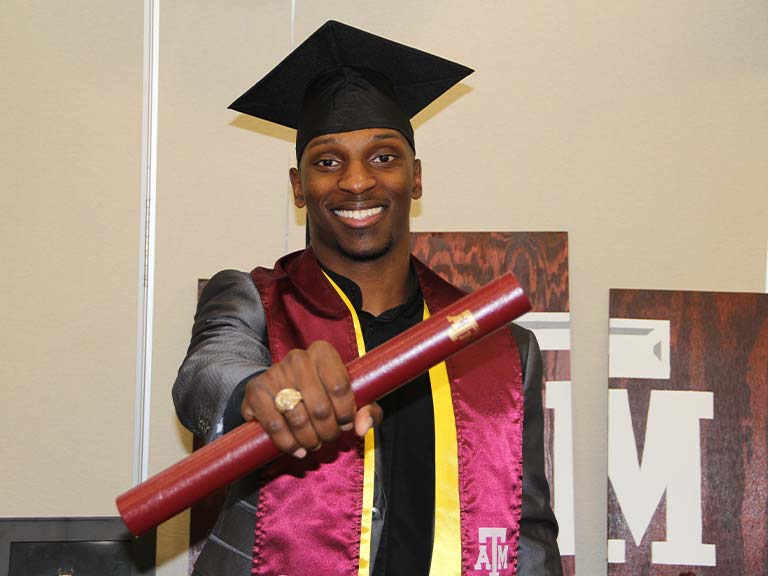 Alex Sezer '16
---
Aggie Heart Award winner turned opportunities at A&M into remarkably successful career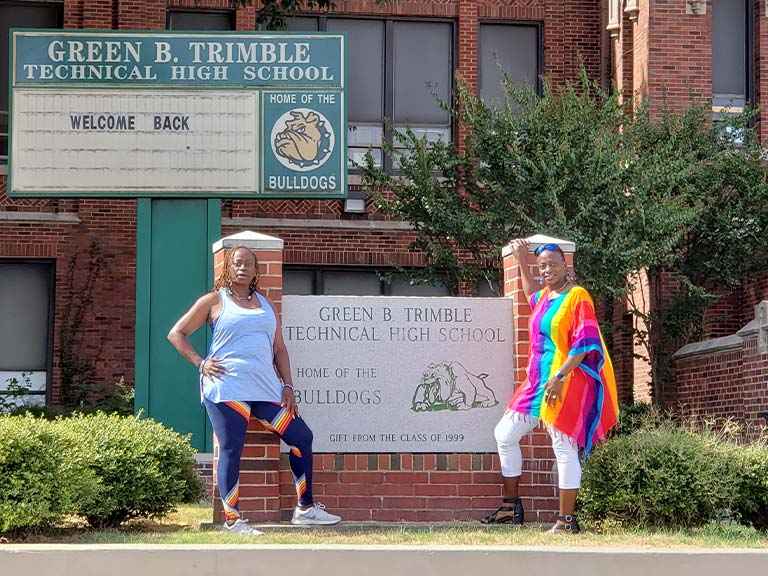 Evelyn Smith Golden '82
&
Ellen Smith Robinson '83
---
Aggie track and field All-Americans Ellen and Evelyn Smith created a legacy for the sport and school they both love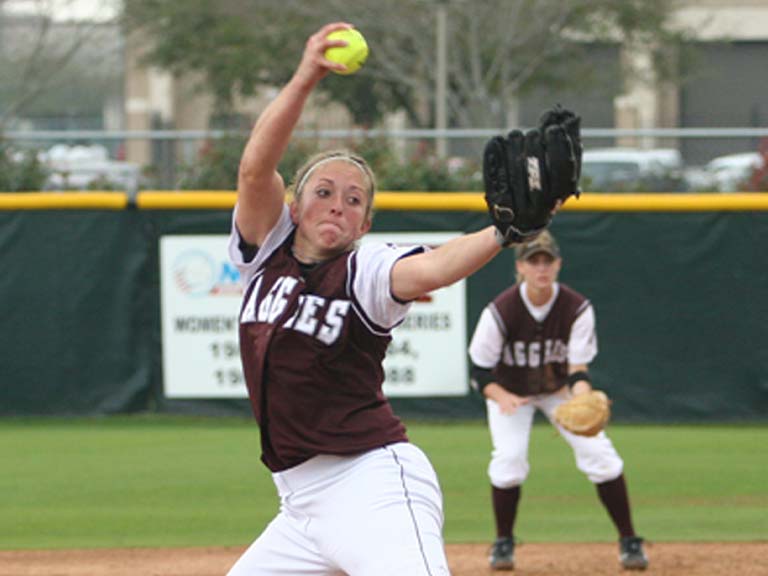 Amanda Scarborough '08
---
Texas A&M Softball legend finds success on and off the field.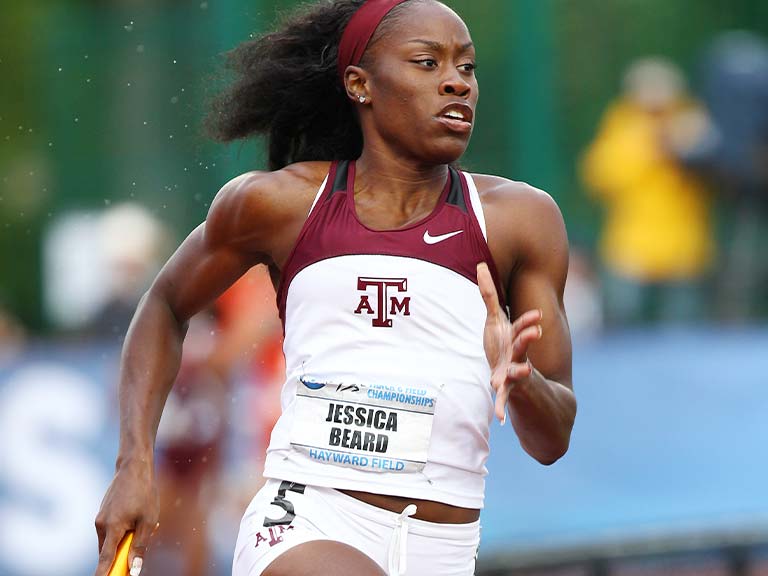 Jessica Beard '11
---
World-class runner reflects on her journey to Aggieland and beyond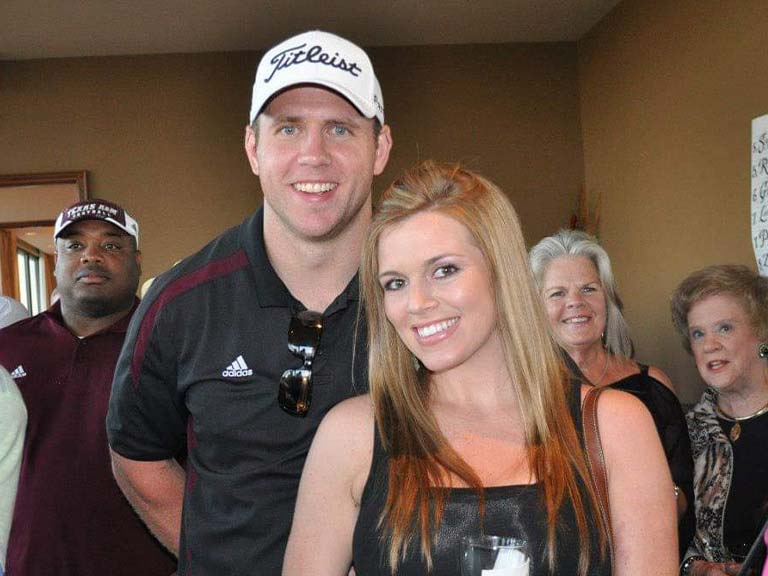 Melissa '08 & Chris Harrington '07
---
Athletics scholarship and experience at A&M helped prepare Aggie couple for life after sports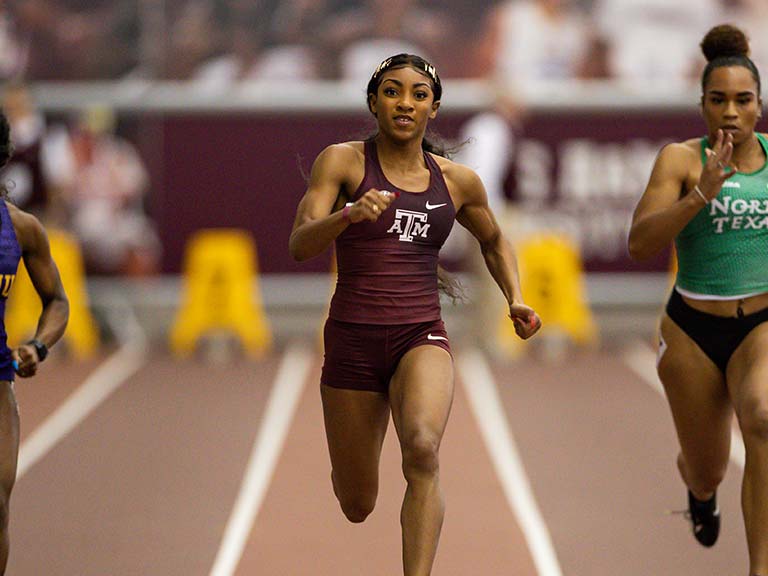 Alissa Bell '90 & Amber Ivy '20
---
Opportunities at Texas A&M help mother-daughter duo find success in life and on the track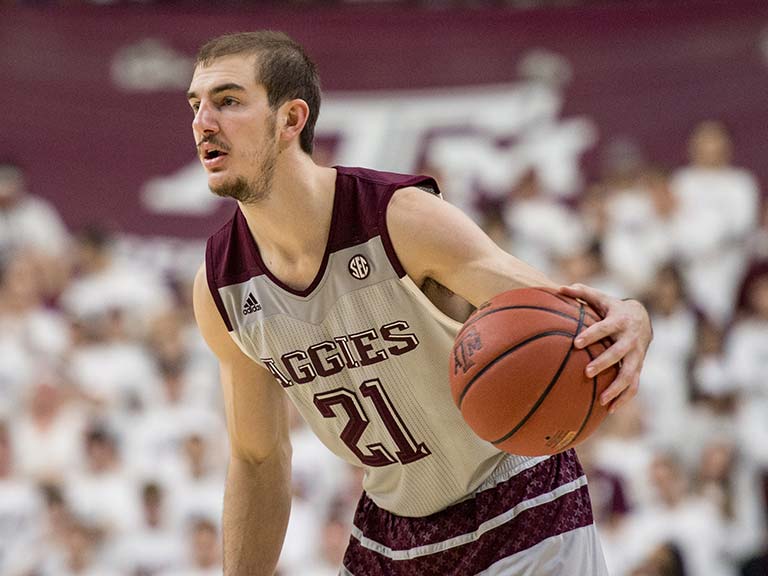 Alex Caruso '16
---
Scholarship opportunity allows Caruso to fulfill NBA dreams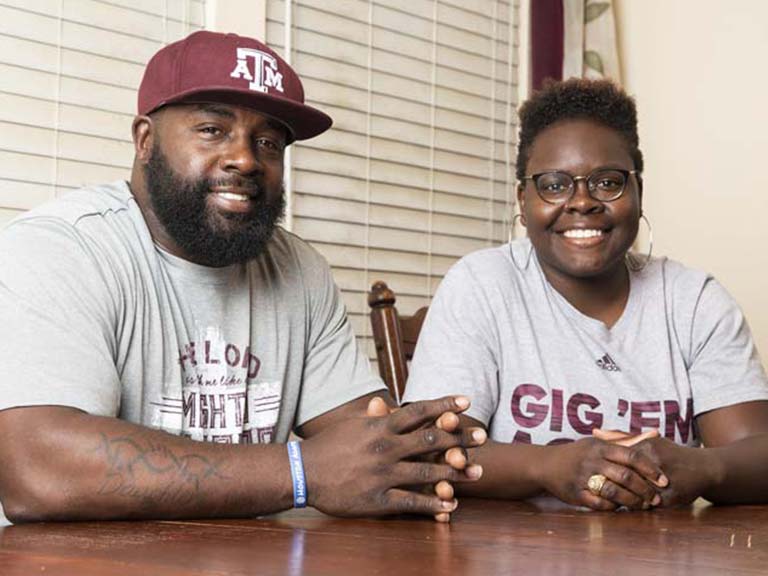 Kiersten Hardeman '20
---
Supporting one student-athlete's scholarship can make a generational impact