Raising the Bar
Texas A&M student-athletes complete the best academic year in school history
---
Despite facing unprecedented challenges from a global health crisis, Texas A&M student-athletes continue to thrive in the classroom and remarkably recorded the best academic year in Aggie Athletics history in 2019-20, setting records in grade-point averages and Athletics Director's Honor Roll selections.
The Aggies' record-breaking spring semester included a 3.4 GPA and 390 student-athletes with AD Honor Roll recognition for receiving a 3.0 GPA or better. For the first time ever, A&M turned in a cumulative GPA above a 3.0.
"We're incredibly proud of our student-athletes and congratulate them for being part of a new benchmark for academic success," Director of Athletics Ross Bjork said.
"To accomplish these accolades during unprecedented times speaks volumes of our student-athletes' character and commitment to excellence."
The Aggies produced tremendous success in the classroom last fall, setting a new record for the best GPA for a fall semester in A&M history (2.977). There were 325 student-athletes selected to the AD Honor Roll, which is the second-highest mark for a fall semester.
These amazing academic achievements would not be possible without the support provided by 12th Man Foundation donors. From an award-winning Student-Athlete Services staff to all of the technology and opportunities available at every student-athlete's fingertips, the resources that donors help provide are the keys to A&M's success in the classroom and beyond.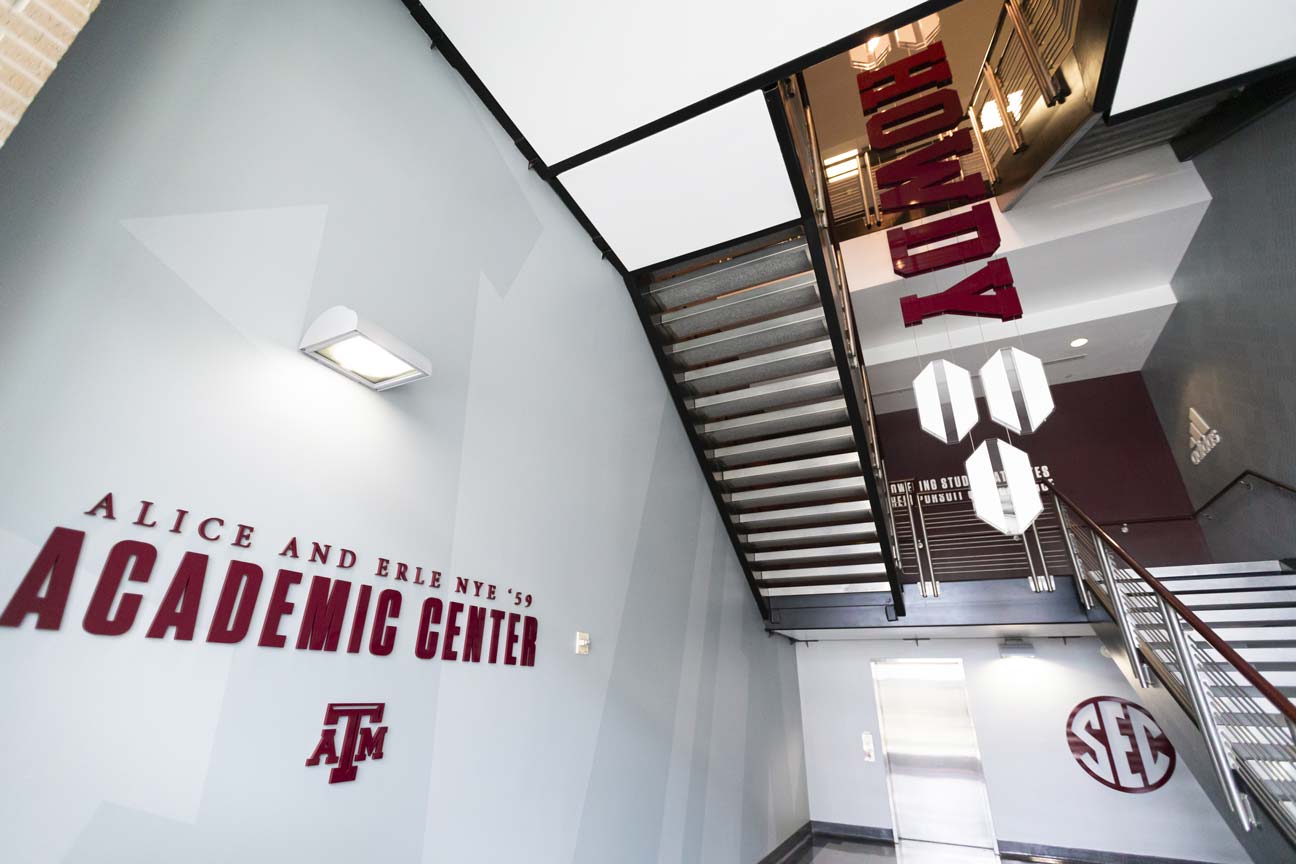 "One of our primary objectives is to make sure the student-athlete experience is the best in all of college athletics," said Bjork, "and equipping students to succeed at a higher level is always a priority."
The Student-Athlete Services staff logged approximately 32,000 appointments with student-athletes during the 2019-20 academic year including nearly 6,000 virtual appointments in the spring due to COVID-19. The staff, which is led by Senior Athletics Director of Student-Athlete Services Joe Fields, was recognized with the 2020 Advising Team Award by the Texas A&M University Advisors and Counselors.
"We are extremely proud of our student-athletes' academic accomplishments," Fields said. "To accomplish these accolades during unprecedented times speaks volumes of our student-athletes' character and commitment to excellence. We are very fortunate to have outstanding leadership and coaches that support our student-athletes' academic pursuits."