Adam C. Sinn '00
Centennial Campaign Lead Donor
Through his lead gift to the Centennial Campaign, Adam C. Sinn '00 is supporting and inspiring a new generation of Aggies.
---
By Brian Davis '01
It was nearly noon on Nov. 11, 2000, and Adam Sinn was standing ready with his fellow students on the east side of Kyle Field as Texas A&M was primed to play top-ranked Oklahoma in front of a record-setting crowd of 87,188 fans.
Knowing the undefeated Sooners - along with ESPN's College GameDay - were headed to Aggieland for the highly-anticipated contest, Sinn had spent the week preparing to be in peak condition when Saturday arrived.
"I practiced yelling in the shower every day to get my vocal cords ready for that game," he said.
From the opening kick, the 12th Man roared as the Aggies went toe to toe with Oklahoma and nearly pulled off the upset against the eventual national champions. At one point during a pressure-packed fourth quarter that included an unforgettable 27-yard touchdown run by A&M's Ja'Mar Toombs, Sinn yelled with such force that he injured himself.
"I yelled so loudly that I pulled my groin," said Sinn, smiling as he recalled limping around campus for several weeks after the game. "To me, that's just part of being the 12th Man."
The moment he arrived at A&M as a transfer student from Southern Methodist University, Sinn embraced what it means to be an Aggie and stand as the 12th Man.
As a student pursuing a finance degree in the late 1990s and early 2000s, Sinn stood with his fellow Aggies as part of college football's most iconic tradition.
Now as a successful energy trader and owner of Aspire Commodities LP, the proud Texas A&M graduate continues to stand ready to help others when called upon.
From financially supporting Texans through recent disasters including Hurricane Harvey and the 2021 winter storm, to paying it forward to Texas A&M students by donating back to his university, Sinn's spirit of giving represents a sincere desire to help others be successful.
"There are numerous ways you can affect someone's life," said Sinn, who earned his bachelor's degree in finance from A&M in 2001. "It means everything to me to be able to help someone achieve something that they might not have if they were not given the opportunity."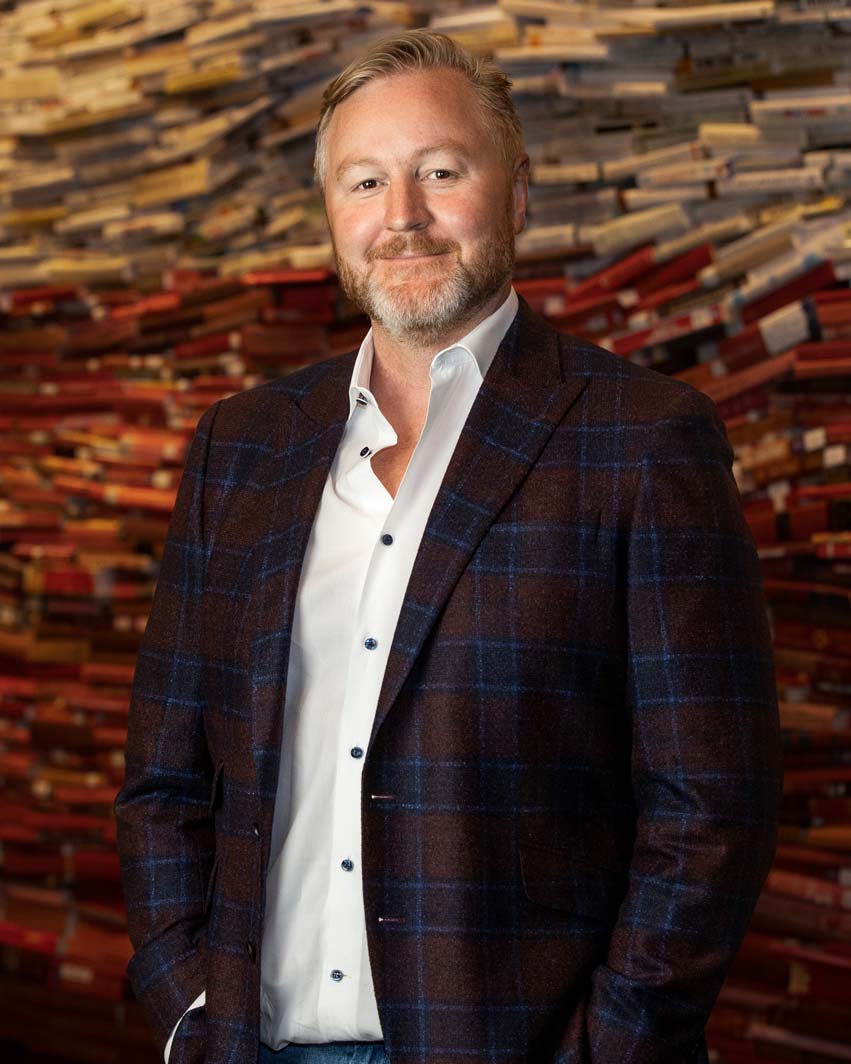 "The Academic & Wellness Center will benefit all student-athletes and help prepare them for life after college whether they become professional athletes or go into the business world. The project is aligned with the charitable causes that I am drawn to. It is something that will support the education of student-athletes, helping them to improve their lives and develop into the best alumni."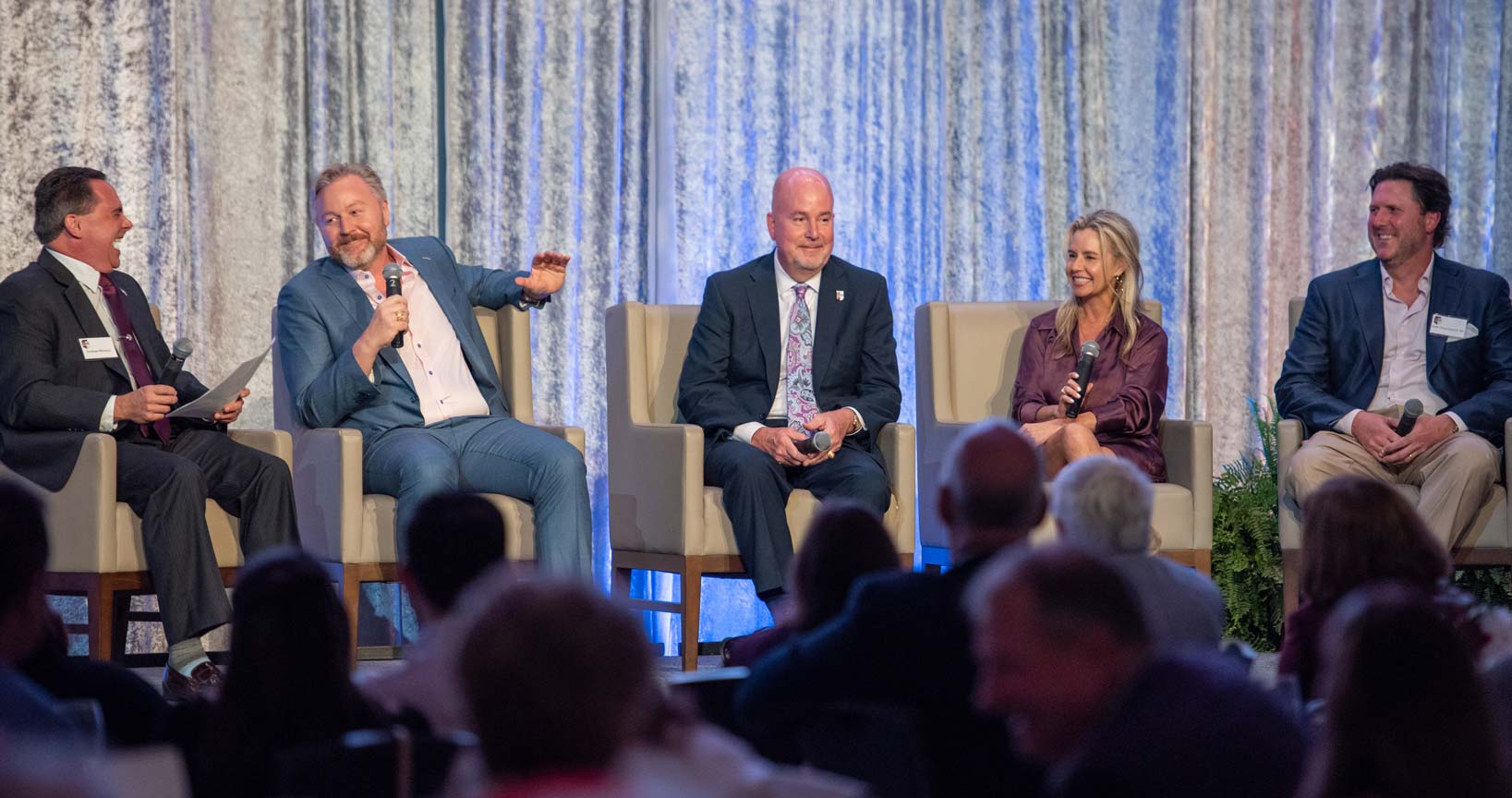 For Sinn, that passion for paying it forward paired perfectly with the opportunity to help fellow Aggies through the Centennial Campaign.
During the campaign's quiet phase, Sinn committed a $15 million lead gift toward the construction of the Academic & Wellness Center. His considerable commitment represents a transformative investment that will impact the lives of current and future Aggie student-athletes from across all 20 athletics programs.
"The Academic & Wellness Center will benefit all student-athletes and help prepare them for life after college whether they become professional athletes or go into the business world," said Sinn, who has also supported Mays Business School students with multiple commitments to the A&M Finance Department that now bears his name. "The Academic & Wellness Center is aligned with the charitable causes that I am drawn to. It is something that will support the education of student-athletes, helping them to improve their lives and develop into the best alumni."
Ross Bjork says incredible donors like Sinn are vital to supporting student-athletes on their journey at Texas A&M.
"The new Academic & Wellness Center will be at the center of our student-athletes' complete development as leaders who will be equipped to impact the world," said Bjork, Texas A&M's director of athletics. "It is going to be a place where our student-athletes can gather and get the support they need to grow each and every day. It is our mission to create opportunities through championship athletics, and Adam has been integral in making that a reality."
A first-generation Aggie, Sinn made his way to Aggieland from Hoopeston - a small town in southern Illinois situated halfway between Purdue University and the University of Illinois. Attending Fighting Illini football and basketball games with his family is where Sinn first became a college sports fan.
"Now, Aggie Athletics brings my family and friends together," said Sinn.
The youngest donor to make an eight-figure gift to the 12th Man Foundation, Sinn first fell in love with A&M due to its culture, spirit and family atmosphere mirroring that of the community in which he was raised.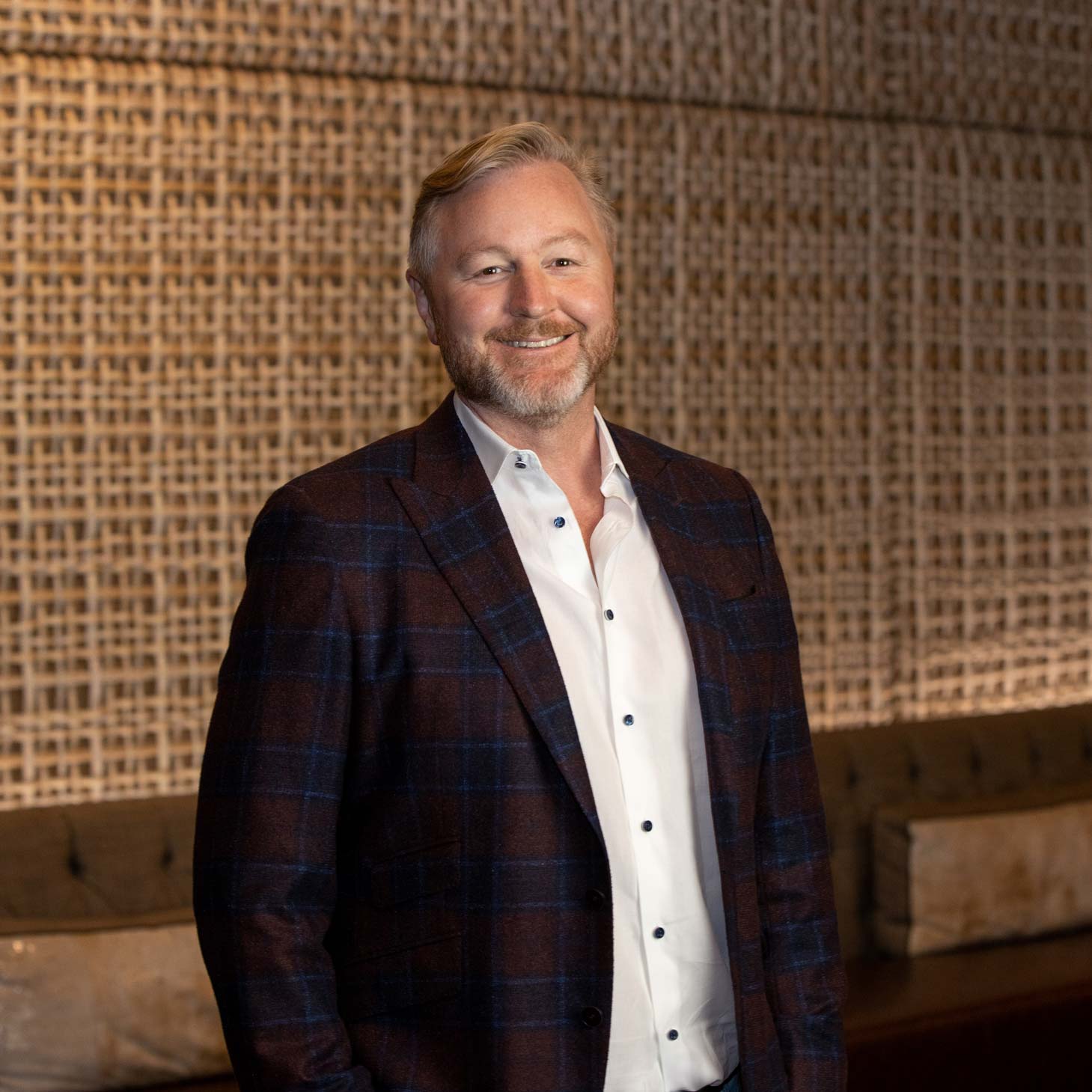 "I grew up in a town where folks are kind enough to give you the shirt off of their back," said Sinn, whose father was an electrician while his mother handled office duties for their small family business. "My desire to give back comes from growing up in a rural community where people helped each other out, especially when times were tough."
After spending his junior year in Japan through the Hoopeston Rotary Club's youth exchange program and graduating high school in 1996, Sinn enrolled at SMU supported by several scholarships before transferring to A&M. For Sinn, the decision to follow a college friend to Aggieland was life changing.
"I look at life as a series of events," said Sinn, who worked at a hog farm during high school and bussed tables while at A&M to help pay for his education. "Somehow, I came to school in Texas and luckily transferred to A&M - to an area of the country I knew nothing about. That led to learning about the oil and gas trading industry in Houston. Growing up in Illinois, I did not know anything about oil and gas or trading."
Like many success stories, Sinn's started with its share of struggles after college beginning with a position at Dell Computer during the tech crash, to getting hired at Arthur Andersen right before the Enron collapse and culminating with him losing his job at Lehman Brothers when the company declared bankruptcy during the 2008 financial crisis. For a while, it humorously appeared that hiring Sinn was the surest sign of a firm's impending demise - something that was unsurprisingly not funny to Sinn at the time.
Turning adversity into opportunity, Sinn decided the time was right to begin trading energy on his own. With his relentless work ethic, industry knowledge and a little bit of luck, Sinn put his life savings on the line and built an incredibly successful career as a commodities trader.
"I really love Texas A&M and am thankful that I had the opportunity to become an Aggie," said Sinn. "My education and experiences at A&M are a significant part of the series of events that led to my success."
Travis Dabney says Sinn is an amazing Aggie success story and an extraordinary representative of a new generation of former students who are stepping up to support Texas A&M and Aggie Athletics.
"Through the Centennial Campaign, Adam is making an investment that will positively impact the lives of countless student-athletes for generations to come," said Dabney, 12th Man Foundation president and CEO. "We are deeply appreciative of his generous commitment to making Texas A&M better."
Beyond the impact his gift will have on Aggie student-athletes, Sinn hopes it will inspire a new wave of Aggies to stand with him and give back to their university.
"If you have the ability to give back to A&M, it's important to do so to help our university be successful whether that's in academics or athletics," he said. "Supporting Aggie Athletics is important to me because I want us to be champions - I want us to win. And I am happy to do my part in supporting our student-athletes.
"In addition to winning on the field, I hope this facility gives student-athletes an advantage that helps them be successful in life."