Premier Partnership
A mutually beneficial relationship with Adidas has Texas A&M's brand entrenched among the top programs in the nation

---
By Will Johnson '01
When Texas A&M became an Adidas outfitted school in 2007, it launched a partnership that's now spanned two conferences and a dozen years.
Putting the Aggies and Adidas together was a no-brainer for both entities.
"The thing about Adidas is they like to go after premier properties, and go on the high end," said Director of Athletics Ross Bjork. "That's where we are at A&M. We're a premier property."
The Aggies are valued, and in high demand.
"We have this unbelievable footprint, being in Texas," Bjork added. "We have the SEC footprint. We have a global footprint. So Adidas views Texas A&M as premier."
Jimbo Fisher echoes those same sentiments.
"When you're the premier school you're getting the best of everything," A&M's head football coach said. "The top-notch line of gear they're putting out."
With A&M being so valued, Adidas takes steps above and beyond to assist the Aggies.
"They've been a great partner," said Associate Athletics Director Justin Moore. "They've helped look for additional ways to highlight Texas A&M and reach a broader audience."
Moore adds that the assistance works both ways.
"We've helped them do national product launches," he said. "They've helped us brand some of our facilities, and some things around campus. So, again, it's been a really good partnership."
Teaming with a multinational corporation has multiple benefits that make an impact on the department's bottom line.
"The thing about Adidas is they like to go after premier properties, and go on the high end. That's where we are at A&M. We're a premier property."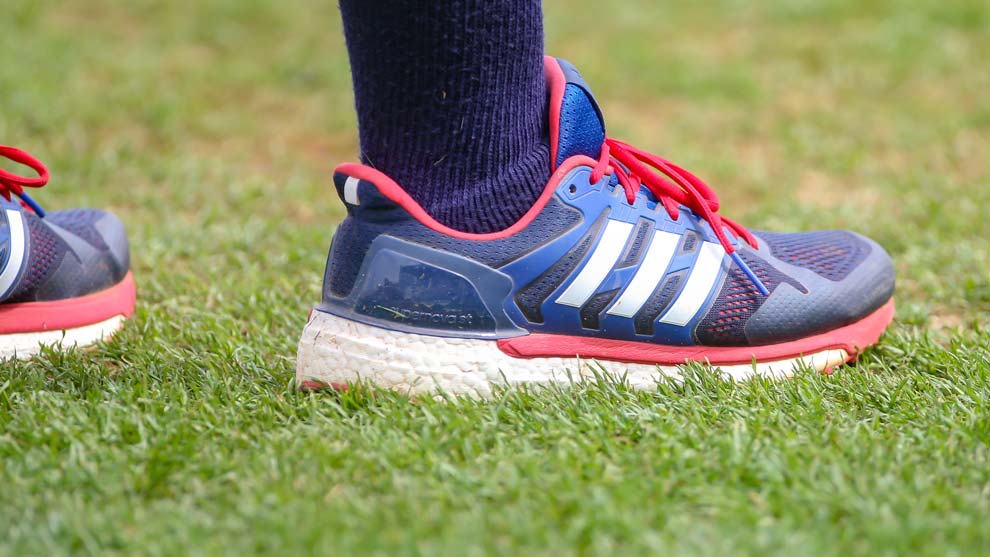 "To be the school that's out in front of their campaign is awesome for us. It's a tremendous relationship."
When the current agreement became official in February 2015, A&M signed the richest apparel contract in the SEC and ranked third among public universities in the nation according to the Business Journal.
"We get cash that helps our budget," Moore said. "In addition, we get a large allotment of product for our teams, and we don't have to spend any outside money on that. We also have an amount of co-marketing dollars towards projects that mutually benefit us and Adidas."
Adidas outfits almost every Aggie sport, which is quite the undertaking and requires a collaborative effort. On the A&M side, Assistant Athletics Director for Equipment and Apparel Matt Watson is influential in the relationship. With football being the biggest task to tackle, Watson works with Adidas long before a season starts.
"Football is done 12 to 14 months, even sometimes 18 months out," said Watson, who followed in the legendary Billy Pickard's footsteps in the A&M equipment room. "It's kind of a long, sometimes exhaustive process. But you really have to dive into it, and pay attention to every detail."
It's a back and forth of constant communication and collaboration. A&M has the image it wants to portray and Adidas has its ideas. The two talk often about where it goes.
"We're arguably one of their top three programs," Watson said.
That helps keep the Aggies on the cutting edge.
"There's a lot of innovation we get to take part in," Watson said. "There's a lot of testing we get to take part in. Occasionally, fans might see a strange pair of cleats on the footwear side. That usually means we're testing something. That helps Adidas.
"We'll test stuff during practice. Anything from uniform fabrics to shirts to game pants to game jerseys. There's been a lot of that innovation, and a lot of growth in that area. I think we've come a long way with Adidas."
The entities obviously provide a boost to each other. And both see the benefits of the partnership.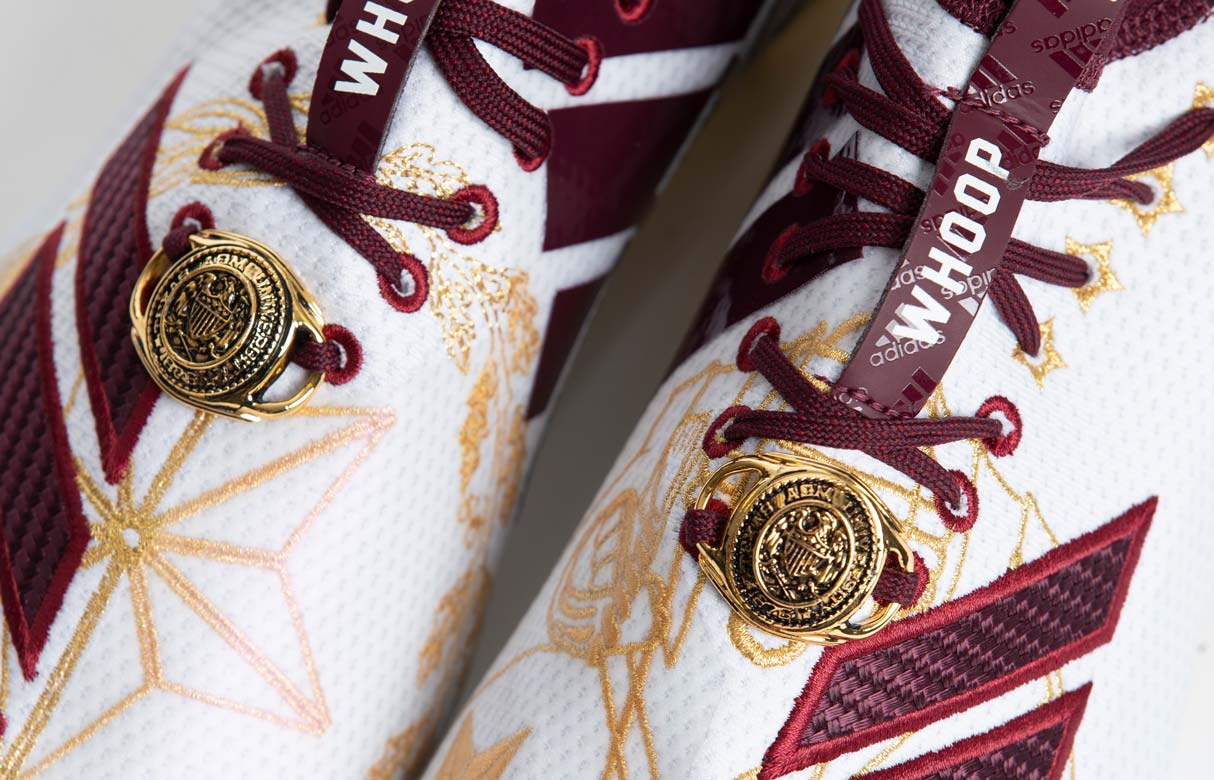 Adidas is always looking for a closer connection with A&M. That's why Zion Armstrong was in attendance when the Aggies hosted Alabama at Kyle Field on October 12. Armstrong was named president of Adidas in the spring of 2018. He came to Aggieland with the company's sports marketing leadership and the group took in game day in order to learn more about A&M. The lessons were loud and clear, as the 12th Man was out in full force with more than 106,000 in attendance.
"They're all in with A&M," Watson said. "They're trying to establish a long-term partnership that would make us the lead property of their cache of programs."
All in is a good place to start. Armstrong and his team have certainly seen what the 12th Man is all about.
"To be the school that's out in front of their campaign is awesome for us," added Fisher. "It's a tremendous relationship."