Andre Gordon '23
Basketball student-athlete overcame adversity through sports and is pursuing a better future in Aggieland
---
By Olin Buchanan
Andre Gordon looked for an opportunity. Seeing a chance, he proceeded without hesitation.
The path to the goal was blocked, but he didn't give up. He re-routed. He pivoted. He faked. He converted his shot.
That sequence described Gordon's game-winning last-second jumper in Texas A&M's 68-66 victory over Auburn last season.
It's also a fitting description for Gordon's unlikely journey from Sidney, Ohio, to Aggieland.
For years, Gordon was focused on his goal to earn an athletic scholarship and be the first in his family to earn a college education.
He only needed an opportunity, but sometimes his path appeared blocked.
So, he re-routed and pivoted. He's now taking his best shot - a shot that is changing his life.
"I was the first person in my family to go to college," said Gordon, a tough-minded junior guard with a nice jump shot and a baritone voice. "That's a huge accomplishment for me and my family. I think it's really big time - showing others in my town you can do it.
"Being able to just go through the process here and get a degree eventually from A&M is really big time. A lot of opportunities come out of here."
Coach Buzz Williams gave Gordon the opportunity to come to A&M. In reality, though, the course to College Station was set many years before Gordon met Williams.
"He has been amazing," Williams said. "I tell him all the time, 'I have so much respect for your story.'"
The story begins with a stubborn, angry youth in Sidney, a blue-collar town of about 21,000 located approximately 36 miles north of Dayton.
Gordon is the youngest of four children of Tracy Williams, a single mother doing the best she could.
She couldn't be everywhere all the time, so young Andre veered toward trouble. He wasn't a bad kid, he just was misguided.
"I was the first person in my family to go to college. That's a huge accomplishment for me and my family."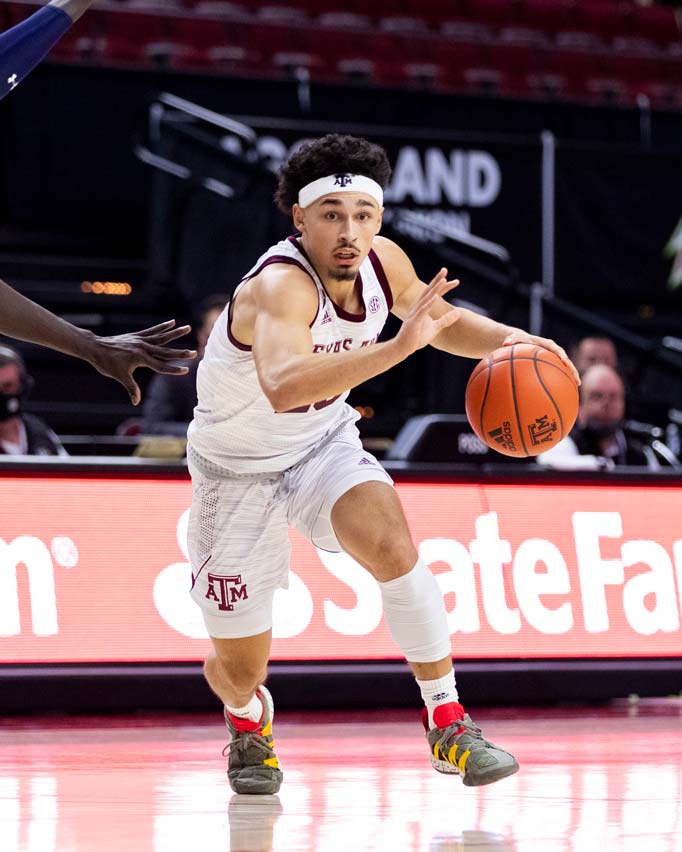 "I just knew once I got that offer, I was going to college. I called my mom right after and let her know I got an offer. She was screaming and excited."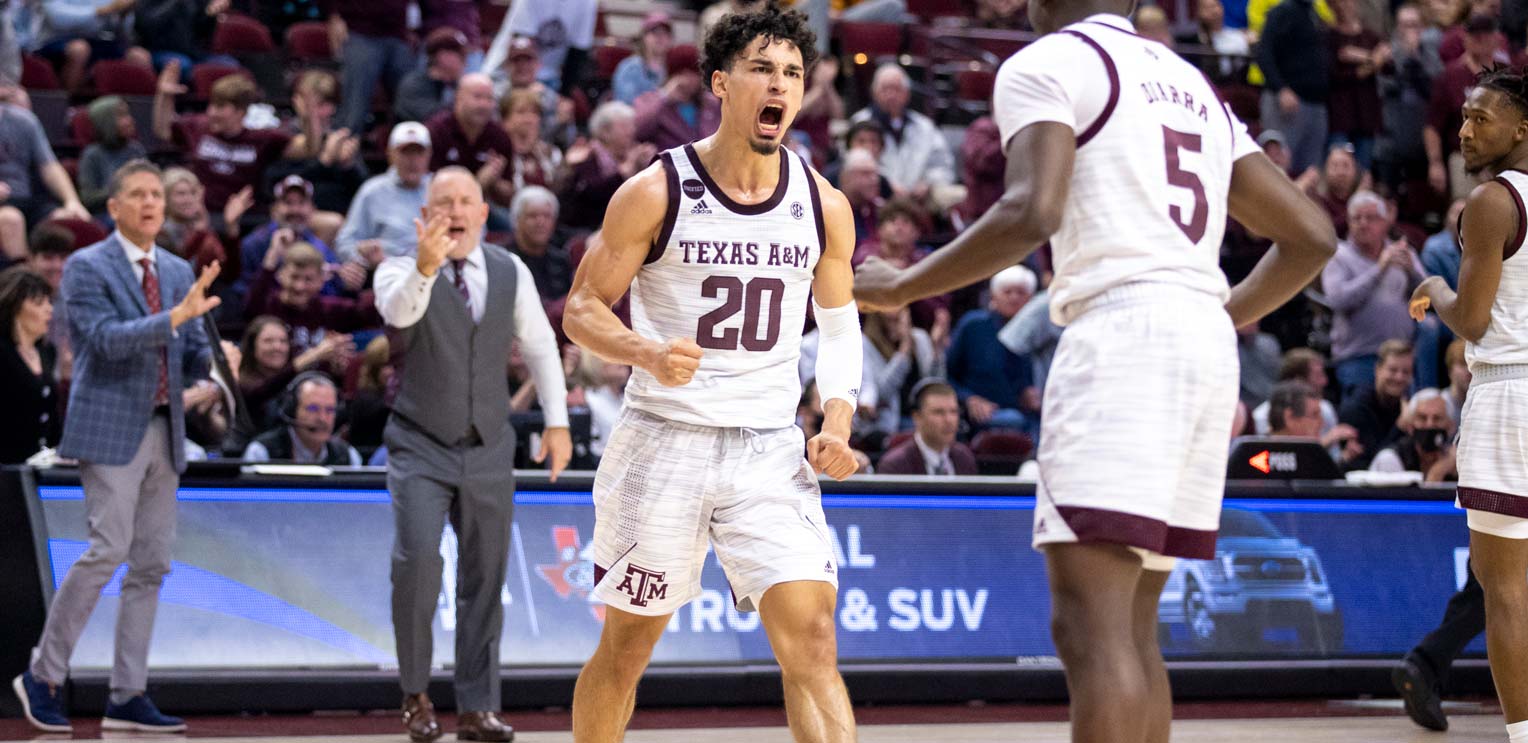 "I was in a lot of trouble when I was younger," Gordon recalled. "I had anger issues from elementary all the way up until eighth grade. Kicked out of school. Stealing. I was always getting in fights.
"At 13, I was doing things kids that age should not be doing."
Then, Gordon had an opportunity to change direction.
He was invited to move in with the family of his best friend, Cam Perry. Gordon and Perry played sports together all the way back to pee wee football in the fifth grade.
Gordon often spent the night at Perry's house. Before long, he began spending weekends there. He might even stay over a couple of days during the week. Eventually, he was spending more time at Perry's home than his own.
Cam's parents, Johnny and Nicole Perry, liked Andre and could see he was a good kid. They also could see vast potential in him and were aware his mother could not afford all the costs of being on a traveling AAU basketball team.
So, the Perrys made an offer. They gave him a room with a futon and a television. They would also pay for his AAU fees and his travel, food and hotel stays for out-of-state tournaments.
There was a catch, though.
"Johnny wanted to give me an opportunity," Gordon recalled. "He said to get good grades, be a good kid and I'll help you out."
Seeing a chance, Gordon proceeded without hesitation.
"Sports changed me," Gordon said. "I knew that I could not play sports if I was being a bad kid or not getting good grades. Johnny put that in my head."
Gordon did his part. He avoided trouble and made good grades. He excelled in football at quarterback and basketball at guard. He received a football scholarship offer from Iowa State when he was just a freshman.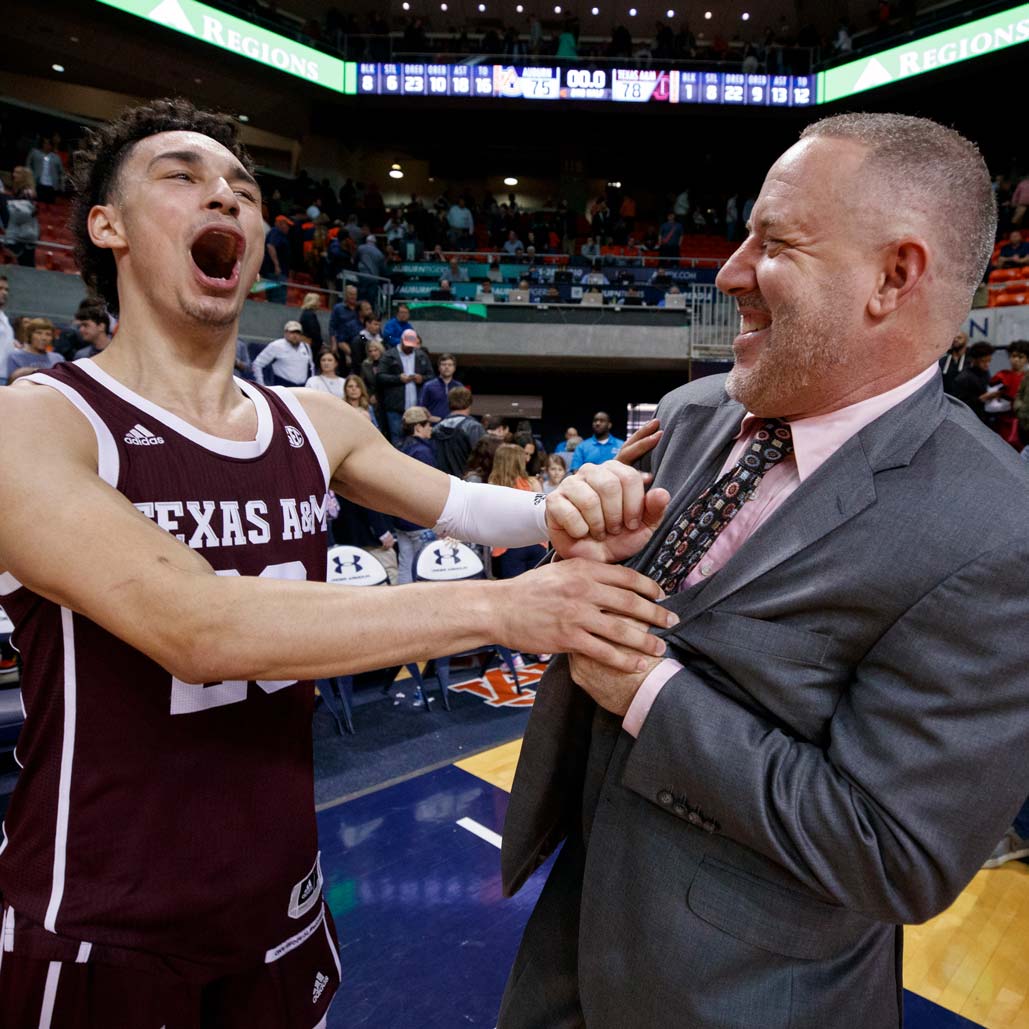 "I just knew once I got that offer, I was going to college," Gordon said. "I called my mom right after and let her know I got an offer. She was screaming and excited."
Gordon preferred basketball, though. He even transferred to play at a prep school in Huntington, W.V., though he would ultimately transfer back to Sidney.
It was in Huntington when then-Virginia Tech assistant basketball coach Jamie McNeilly attended a game and saw Gordon diving for loose balls, taking charges and generally hustling all over the court.
A couple of days later, Buzz Williams went to meet with Gordon and was immediately sold on him.
"He was raised on hard work values," Williams said. "Tell the truth values. Say 'yes sir' and 'no sir' values. Look at a person in their eyes when they're speaking values. He has a respect for authority.
"I love him. I think he's a good player, and I think he'll keep getting better. But I always love the grit and the tenacity and the 'why' with which he competes."
Gordon brought the same grit, tenacity and "why" to the classroom. He's working toward a degree in sport management and wants to earn his Aggie Ring. He's hoping to become a basketball coach.
"I feel like I'll have opportunities coming out of here," Gordon said. "One, playing basketball. Two, being an Aggie. Three, I've got work ethic. I listen. I try to be the best at everything I do."
His mother said that's how Gordon always was. However, she's noticed a difference in him, too.
"I've seen a lot of growth in him," Tracy Williams said. "He just seems to be more of a man. I feel like he's definitely grown since he's been there."
Buzz Williams has noticed that growth, too.
"I think this experience will change his life."
Gordon said it already has. He loves the Texas weather. He loves Torchy's Tacos. He loves playing basketball for Texas A&M.
And he loves that his athletics scholarship has provided a chance to reach his goal of a better future.
"The opportunity…that's all I needed," Gordon said. "That's all I wanted. I just took full advantage of it. I'm still taking advantage of it."