Texas A&M Athletics
Buzz Williams
---
Texas A&M's new head coach is instilling his relentless work ethic into the men's basketball program
Charean Williams '86
Buzz Williams - then known by his given name, Brent - learned one of the most important lessons of his life when he was but a teenager: There are no cutting corners in basketball or in life.
Williams was an 18-year-old student and wannabe basketball coach when he showed up to watch a Navarro College practice. Coach Lewis Orr told Williams his practices were closed, so if Williams wanted to stay, he would have to sweep the floor.
Orr has told the story too many times to remember.
"He got through, and he said, 'What else?'" said Orr, who coached at Navarro for 32 years. "I said, 'Well, you didn't sweep the corners.' If you don't get the dust off the floor, it's going to sift back out on the floor, and we might have some good player slip down and be out for the year. We just wanted a clean place to work. Sort of like when you eat on a plate, you want it clean. I said, 'Let's do it again.' He said, 'OK.' He went out there, and this time, he swept the corners. I said, 'You might have some talent. You might be able to make it here.'"
Williams, who decided while attending Van Alstyne High School what he wanted to do after college, went from Navarro College to Oklahoma City University to Texas-Arlington to Texas A&M-Kingsville to Northwestern State to Colorado State to Texas A&M to New Orleans to Marquette to Virginia Tech and now back to A&M. The road more traveled has brought Williams home to the state's largest university as one of the highest-paid basketball coaches in the nation.
Nothing about Williams, though, says he has made it or has it made. He considers himself an overachiever, proud of his junior college roots and his blue-collar work ethic. The job title and the pay check haven't changed him, with his hardscrabble background keeping him true to who he is.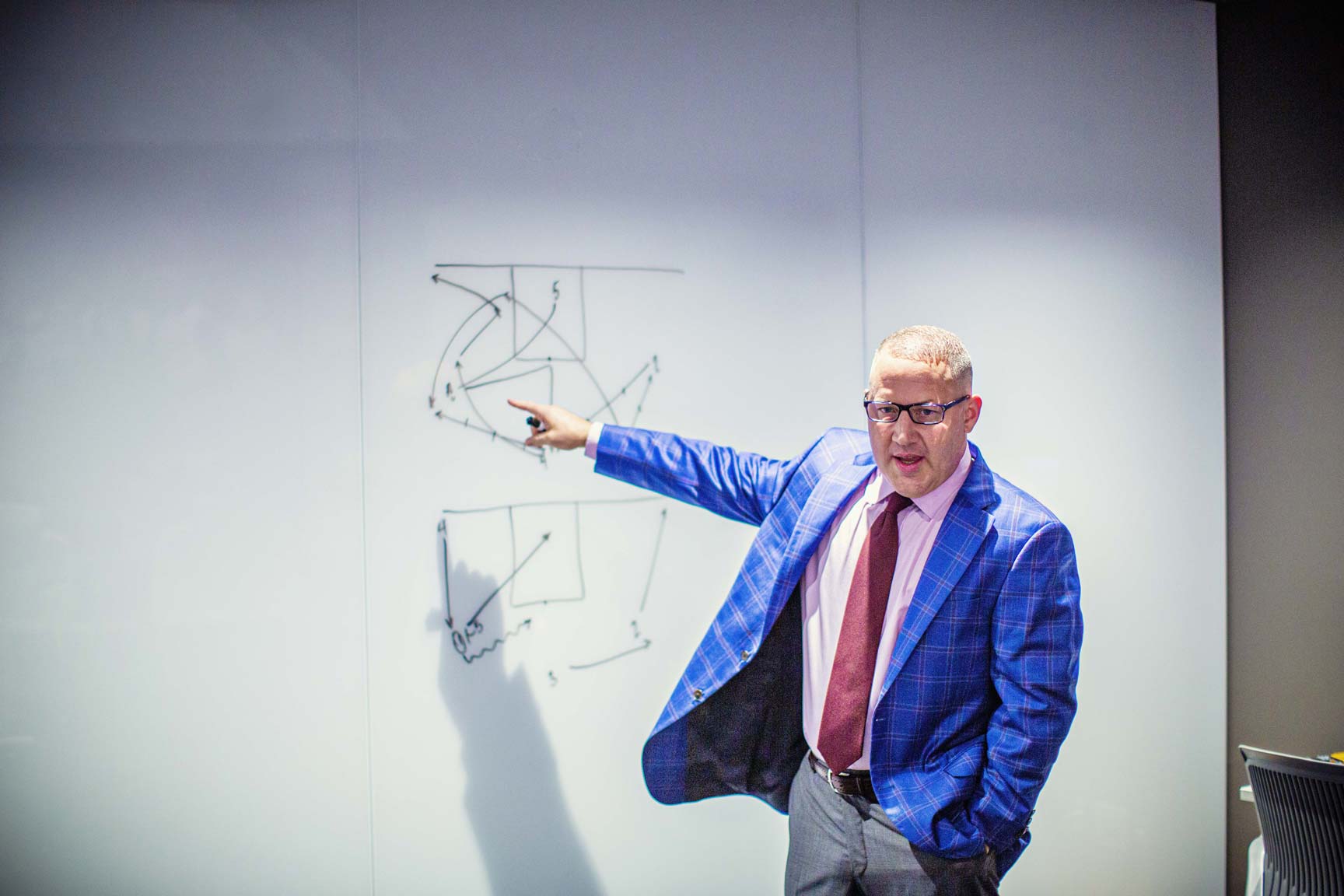 He is a gym rat by definition, getting to Reed Arena around 5 a.m. and leaving around 10 p.m.
"I only work real hard, because I'm not real talented," Williams said. "If I had some talent, maybe I wouldn't have to work as hard. I don't know that there's any substitute for work. I do think that those players over the last 12 years in our programs who have had the most success are the ones who believed that work is the answer, and the daily work required is kind of the price of admission for what they're trying to do. I also think in their sphere of influence, whether that's their parents or their coaches, we want to make sure that we're not just developing their skill as a basketball player, but that we're developing their skill for the husband that they become and the father that they become.
"The older I have gotten, the more important that has become to me as a coach: That I'm responsible in every part of their life and every category of their life. I think that requires waking up really early and doing it every day. Maybe there's a way to shortcut or take a magic pill and you don't have to work this hard. I just haven't figured out what that is."
The work has only begun at A&M. Williams' hiring has energized the program, but the initial "buzz" lasts only so long.
Since taking the job April 3 - even before winning his first game at A&M - Williams has tried to win over donors, fans, recruits, high school coaches, media and anyone who can help get the men's basketball team where Williams was hired to take it.
Having spent the 2004-06 seasons in Aggieland working under Billy Gillispie, Williams knew exactly what he was getting into by returning, and A&M knew exactly what it was getting in Williams. It was a win-win.
"I do feel like I understand Texas A&M, and I understand Buzz very, very well, I think," said Gillispie, who went 70-26 with two NCAA tournament berths in his three seasons in Aggieland before leaving for Kentucky. "To me, A&M is a blue-collar place that appreciates blue-collar people. Buzz can be fancy, but at the root of his whole being, he's hard-working, blue-collar and honorable, and I think that's what Aggies love. And the bestAggie teams I've ever seen in any sport were not soft or entitled. They wear their hard hat to work. They're honorable. They're my kind of people, and they're Buzz's kind of people. I just think it's a perfect fit, and I know he's going to do really well."
Virginia Tech, arguably a bigger rebuilding job than A&M, went only 11-22 in Williams' first year in Blacksburg. But in Williams' third season, the Hokies were 22-11 and in the NCAA Tournament, the first of three consecutive postseason trips including an incredible Sweet 16 run in 2019.
The Aggies failed to win a Big 12 game in guard Acie Law IV's freshman season before Gillispie and Williams arrived. In Law's junior season, A&M earned its first NCAA Tournament berth since 1987.
That's why in Williams, Law trusts.
"I've seen first-hand his work ethic, his attention to detail, his passion for the game, his love for his players," Law said. "I think all of those things equate to winning. I trust him to get out and recruit and bring talent in. I trust him to be prepared for games. I trust him to engage in the community, to build excitement for the program. And I trust him to bring it back and build it up."
Williams has come "full circle" with his job as head coach at Texas A&M bigger than any dream he ever had.Aggies believe Williams has found his destination job, and they have their destination coach.
But, as Williams learned long ago from the mentor who nicknamed him Buzz, shortcuts don't exist. The corners still need sweeping, and that's going to take time.
"I'm probably not as politically correct as I should be," Williams said. "I'm not as maybe polished as someone in my chair should be. I think kind of, sort of, sometimes people understand that. I appreciate the excitement, and at times, I'm really excited.And, at times, I'm overwhelmed. I want to do such a good job that sometimes I don't know where to start. There's so much work - so, so much work ahead of us in every way - in our roster, in our upgrades of the practice facility and in our recruiting. We're behind, and we were behind when I arrived. We're trying to plug the holes in the boat. When there's a hole in the boat, you want to fix that hole so there's never a hole again. But as you're fixing that hole, another one springs up. You end up having water going everywhere. I'm not complaining. That's me being vulnerable and telling the truth. I think to an extent, that's what people understand. They understand when you speak the truth.
"This is beyond anything I would have thought, but that doesn't take away from the fact that I want to make sure I do a good job. And I want to make sure that I represent not only the Athletics Department, but our institution, and not only the institution, but all the former students. I want to do right."
"The 12th Man Foundation donors are an integral part of what we're doing. There's no way that we can go where we want to go without their support, and not only their financial support, but their support in having ownership in what we're doing. I think that's a big part of what Texas A&M is - the 12th Man. It kind of resonates throughout the entire university and for sure it will have to be a critical piece, a critical element of what we're doing."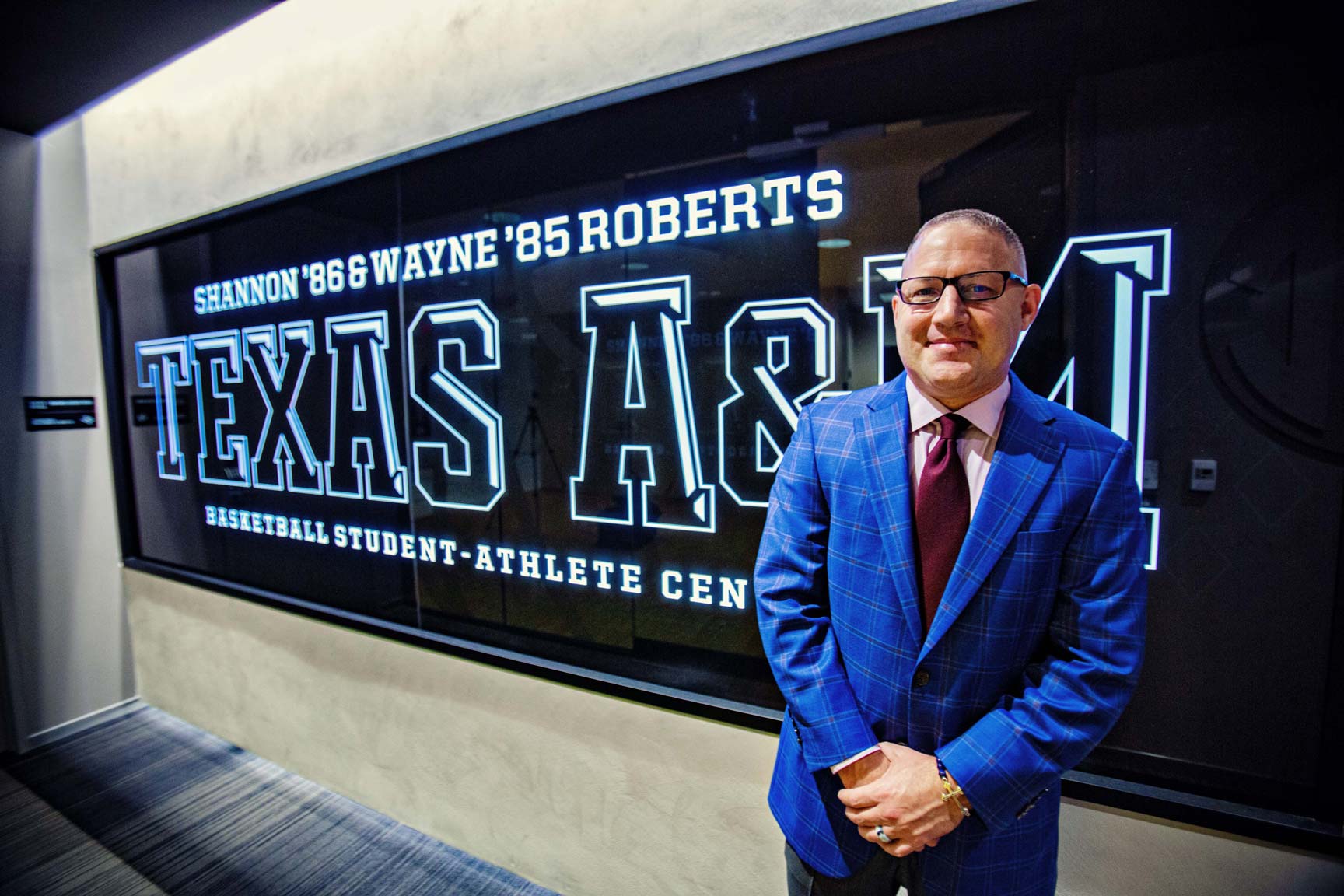 "I think Buzz is a perfect fit. It's great that he was here before and wanted to come back. He's had success in a really tough conference competing against some hall of fame coaches. And I think his coaching style can lead to some deep tournament runs which is all you can ask for in college basketball."
SECURE YOUR SEATS AT REED ARENA NOW
Whether you are considering season tickets or you are interested in bringing your group to a game, the Ticket Sales & Development staff is eager to help with all of your ticketing needs. Call
888-99-AGGIE

to speak with an account executive or click here to buy now
"Buzz has a pedigree of success. He's won everywhere he's been. He's a relentless recruiter. You're going to see some high-quality basketball at reed arena, and We have shown that it can get loud and be a difficult place to play. if You want good seats, you better get them now."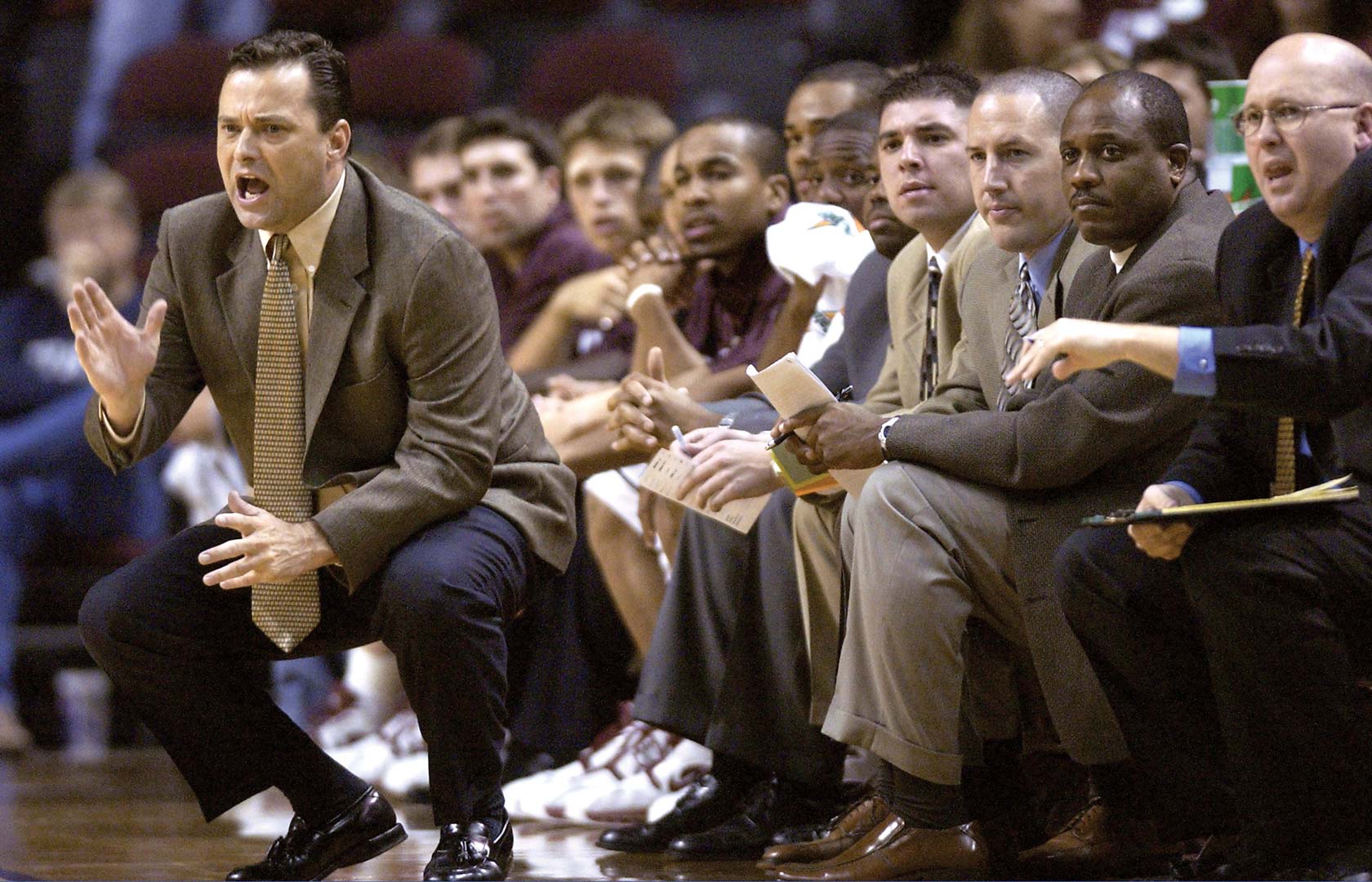 "Buzz is the right coach, at the right time, to help take us to our rightful place amongst the nation's basketball elite. His brand of basketball - tough, hard-nosed and tenacious - will resonate with Aggies. The future of Aggie Basketball has never looked better."
"I am extremely excited to have Buzz back in College Station and leading our team. He is a great coach and a better person. Our fan base should be excited. As Aggies, we should be all in on getting behind Buzz and supporting our basketball team."