Farewell to Gary Blair
Retirement of A&M's winningest basketball coach marks the end of an extraordinary era
---
By Charean Williams '86
Gary Blair didn't own a rocking chair until 21 days after he announced his retirement. Stephen F. Austin State University, where he coached from 1985-93, gave it to him as a going-away present. He does not use it, joking he needs to buy a seat cushion first.
Blair, though, is not about to rest after his laurels.
"What's next is what life brings," said Blair, "and you just adjust to it. There's no exit plan for me. There's no umbrella. There's none of that stuff. When I finish my last ball game, then we will sit here and reevaluate and see how I can best be used in this community, and if the university wants to use me in any capacity besides coaching, I'll listen to everything. I want to do a lot of things, and it's time to give back."
Blair's legendary coaching career officially came to an end at the 2022 SEC Tournament on March 2, after 19 seasons at Texas A&M. As he walked off the court for the final time, Blair left behind no unfinished business. The ring on his right hand is the cherry on top of a Hall of Fame career, a symbol of the 2011 women's basketball national championship.
"I think the national championship is a testament to all the time and effort that he's put in over the years," said Sydney Carter, who starred on the 2011 team and now is the Aggies' player development/assistant recruiting coordinator. "Winning a national championship is the biggest accomplishment you can have in college basketball. He has that, and not a lot of people can say that when they retire. It's a symbol of how great of a job he's done coaching in his 50-year career."
In 2003, Blair arrived in College Station from Arkansas. The program was not a rebuild. It was a new build, lacking even a foundation, having endured seven consecutive losing seasons.
The Aggies went 71-123 in the first seven seasons of the Big 12 Conference, including 22-90 in league play, with two head coaches.
As Blair put on his hard hat and got to work at A&M, the trophy case and the stands began to fill. The Aggies won more than 70 percent of 629 games, and in his final season, Blair passed former men's coach Shelby Metcalf as the winningest basketball coach in school history.
Blair, who finished with 444 victories at A&M, directed the Aggies to 16 straight 20-win seasons and 15 consecutive NCAA Tournament appearances. They claimed two regular-season conference championships, including the SEC title in 2020-21, and three postseason championship titles, including the SEC Championship in 2013. Eight times the Aggies made the Sweet 16, including one Final Four in 2011.
"His importance is felt everywhere he goes and everywhere he's been. He's in every Hall of Fame of anybody who has ever come in contact with him. There's more to come."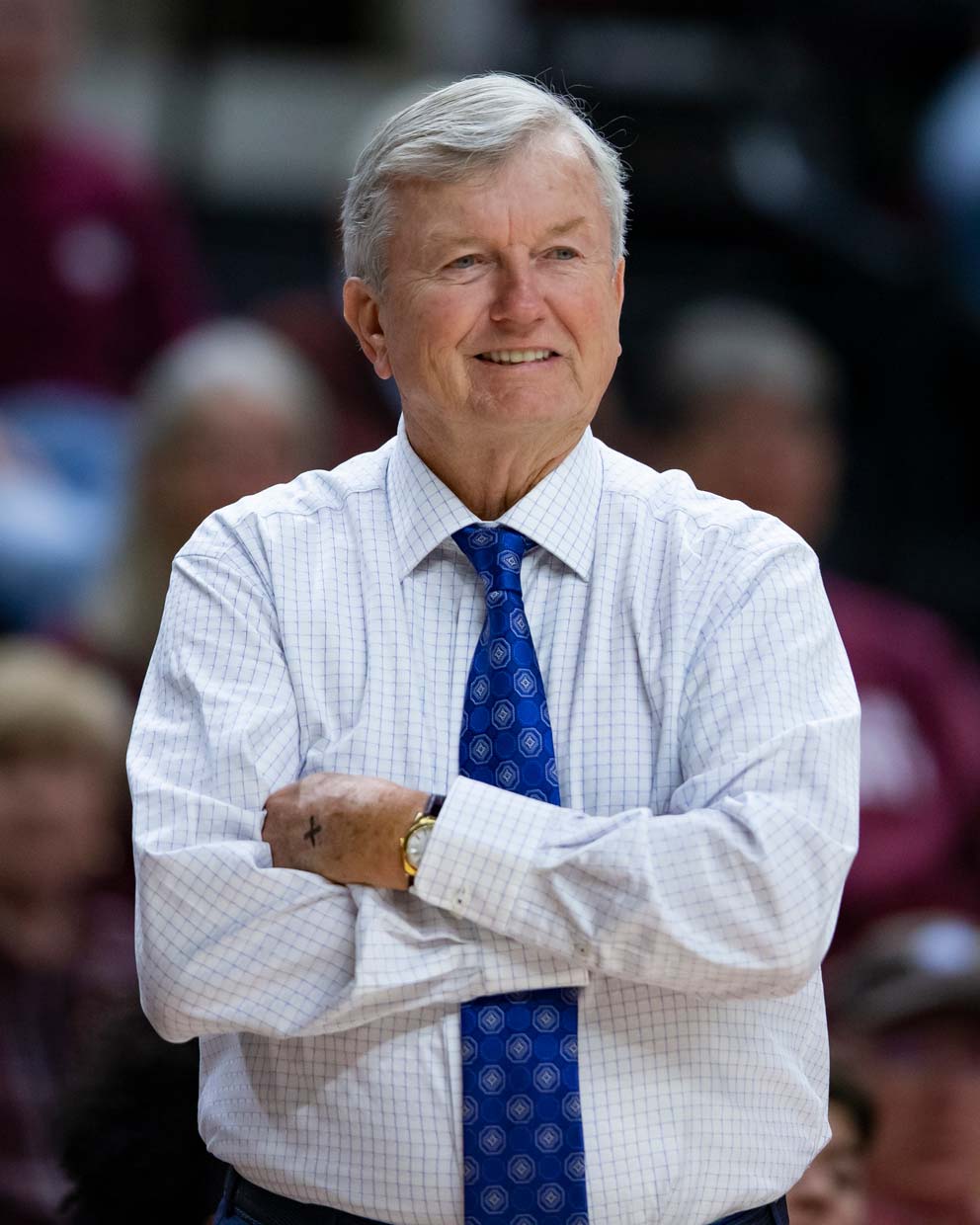 "You don't last 50 years chasing championships. You last 50 years by developing and investing in young people. All those lives he impacted - I know that will mean the most to him."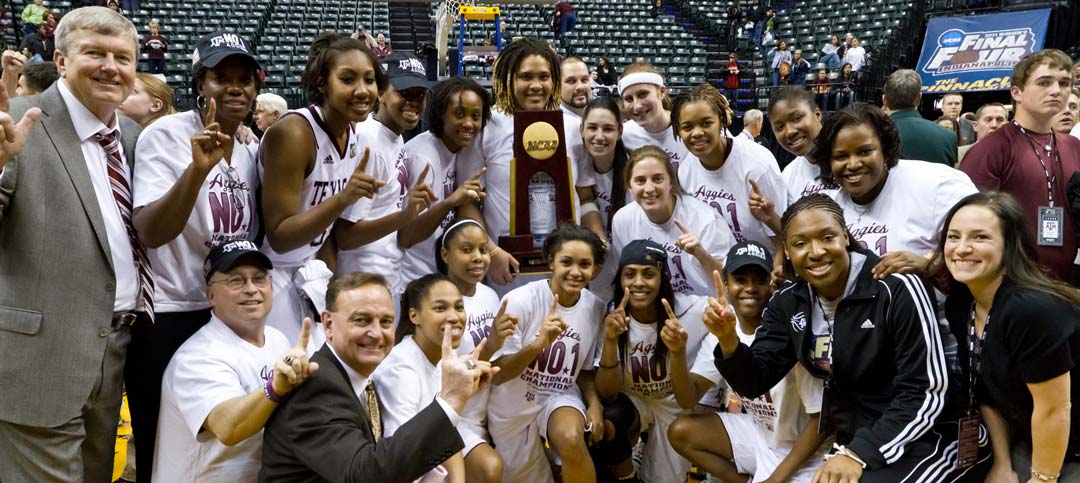 Blair took A&M from "fixing to do something to doing it"…and done it.
"He took over a program that was essentially living on a box top under a bridge, and he took them to the penthouse in 2011," said Steve Miller, who has served as a broadcaster for A&M women's basketball road games for 25 seasons and has worked for the athletics department for 30 years. "There was no incentive for him to come to Texas A&M. This was among the worst programs in the country, and here comes Gary Blair, and the moment he walks in, we know it's legit. He had just been to the Final Four six years earlier, and he had Texas roots, and he just hit the ground running."
Not long after being hired, Blair went door to door giving away tickets. During his final season, 7,100 fans attended the team's game against Texas at Reed Arena. A&M built trophy cases and moved banners to accommodate his success.
Blair made an impact at every stop, and not only on the scoreboard. He went 239-18 in seven seasons at South Oak Cliff High School in his first job coaching basketball, winning three state titles. It earned him induction into the Texas High School Basketball Hall of Fame, the first of seven halls of fame to enshrine Blair.
He went 210-43 in eight seasons at SFA and 198-120 with a Final Four appearance in 10 seasons at Arkansas. Blair is one of only three Division I women's basketball coaches to lead two different teams to the NCAA Women's Final Four and one of 12 coaches to take three different teams to the NCAA Tournament.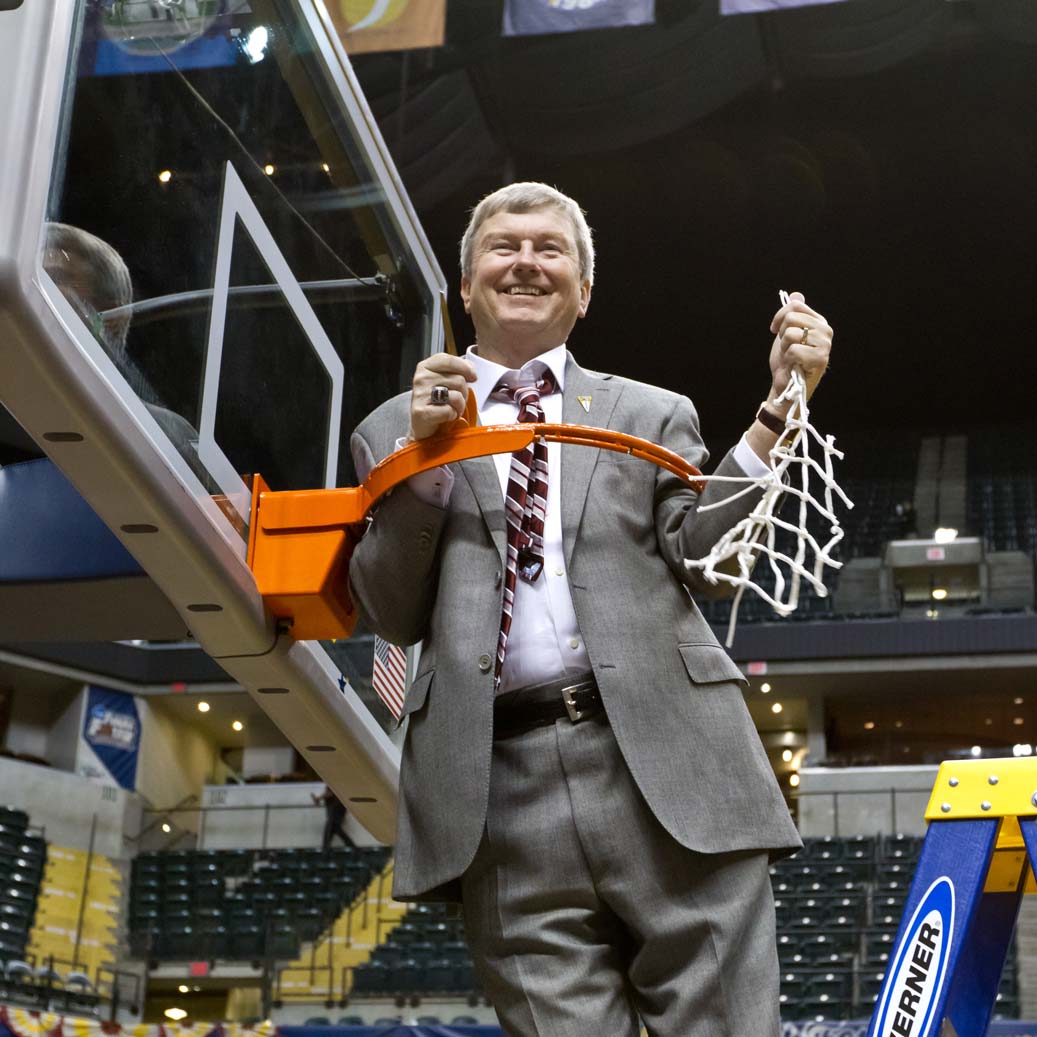 "His importance is felt everywhere he goes and everywhere he's been," Arkansas coach Mike Neighbors said. "He's in every Hall of Fame of anybody who has ever come in contact with him. There's more to come. That speaks to his impact. I don't know that there are as many people like that around as there used to be, and our game needs people like that.
"But the level at which he's maintained it is, to me, the most impressive thing. He's adapted. Don't think he's the same cat that was here (at Arkansas). That speaks to his ability to adapt but not change. He's stayed true to who he is."
Neighbors is one of six current head coaches who are part of Blair's coaching tree, which, as Neighbors said, "has many branches and roots and leaves and fruits and any other analogy you want to use." Texas coach Vic Schaefer, Georgia Tech coach Nell Fortner, Lamar coach A'Quonesia Franklin, Auburn coach Johnnie Harris and LSU coach Kim Mulkey are among the 60 former players, assistant coaches or support staff members who have had successful coaching careers after grooming under Blair.
"When you walk around the halls here, you see the word 'family,'" said A&M co-associate head coach Kelly Bond-White, who has spent 21 years with Blair. "To me, that's what separates him and what made him a Hall of Famer. The 800 and however many wins and the diamond on his finger, yeah, that's special. Those all-time great coaches, they're competitive as all get out, but they're not doing it just for those wins and just for those championships. You don't last 50 years chasing championships. You last 50 years by developing and investing in young people. All those lives he impacted - I know that will mean the most to him."
A conversation with R.C. Slocum convinced Blair it was time to do something else. As the two Aggie legends sat on Slocum's porch this summer, A&M' s all-time winningest football coach relayed how he decided the time was right. It helped seal Blair's decision.
"I tried to live like every game was my last game this last year or two," said Blair, who won 852 games in his storied career. "When I finally had to make that decision, it was tough. I got remarried on Nov. 5, 2020, to a wonderful woman, Kyla, and we wanted to have a life. But I also wanted to be one of the few - few - coaches in any sport to leave before they tell you to leave, because the posse is always over your right shoulder. Change is going to happen. I wanted to go out at the highest level I can."
Ross Bjork calls Blair a legend who has impacted Aggieland far beyond his coaching ability.
"His involvement in our community and his good-natured personality have been an asset for the university in so many ways," said Bjork, A&M's director of athletics. "Whether it is passing out candy before games to children, playing golf with his friends or attending his Rotary Club, his leadership impact will be felt for years to come. We owe a great amount of gratitude to Coach Blair for all that he has done."