Haley Lee '22
Star softball student-athlete's unexpected opportunity has made an indelible impact on her future
---
By Matt Simon '98
On Dec. 17, 2021, Haley Lee walked the Reed Arena stage, accepted her diploma and became the first in her family to graduate from college.
If not for a strange twist of fate just days before signing day in Nov. 2017, that moment may have never happened. At least not at Texas A&M.
It's doubtful that Aggie softball fans can imagine the team these past few years without the outgoing, energetic, fun-loving, home run-smashing Lee leading the way from behind the plate, delivering big hit after big hit and helping lift the program up in the nation's toughest conference.
Some might say that Lee and Aggieland were meant to be.
From nearby Kingwood, Texas, Lee was set to sign her National Letter of Intent with Sun Belt power Louisiana-Lafayette until an unexpected coaching change occurred just days before her signing date. Lee quickly reopened her recruitment, and A&M head coach Jo Evans jumped at the opportunity to talk to her.
"We'd been recruiting some kids on her travel ball team, so I'd watched her play a ton of games," Evans said. "I knew she could play. I loved her personality and how outgoing she was. When I had a chance to talk to her, I knew that, yeah, this is someone I'd love to coach."
Evans reached out and told Lee about Davis Diamond, the Aggie traditions and all Texas A&M had to offer her. That's all it took.
"After talking on the phone with Coach Evans for about 30 minutes," says Lee, "it really just sold me on A&M with just that phone call."
About a week after reopening her recruitment at the last minute, Lee was an Aggie - despite having never stepped foot on campus.
"I'd never been to an A&M game or anything like that," Lee said. "I came to visit the week after I signed."
Lee's freshman year in Aggieland did not go as she had planned. After putting up big power numbers in high school and travel ball, she had the fifth-best average on the team and managed just two home runs and 15 RBIs.
Evans felt that Lee's unorthodox path to the program may have had something to do with her on-field performance.
"I am the first in my family to graduate college, and being at a university like Texas A&M, that's a big accomplishment. I honestly wouldn't have been able to do it without my scholarship. It's such a blessing to have."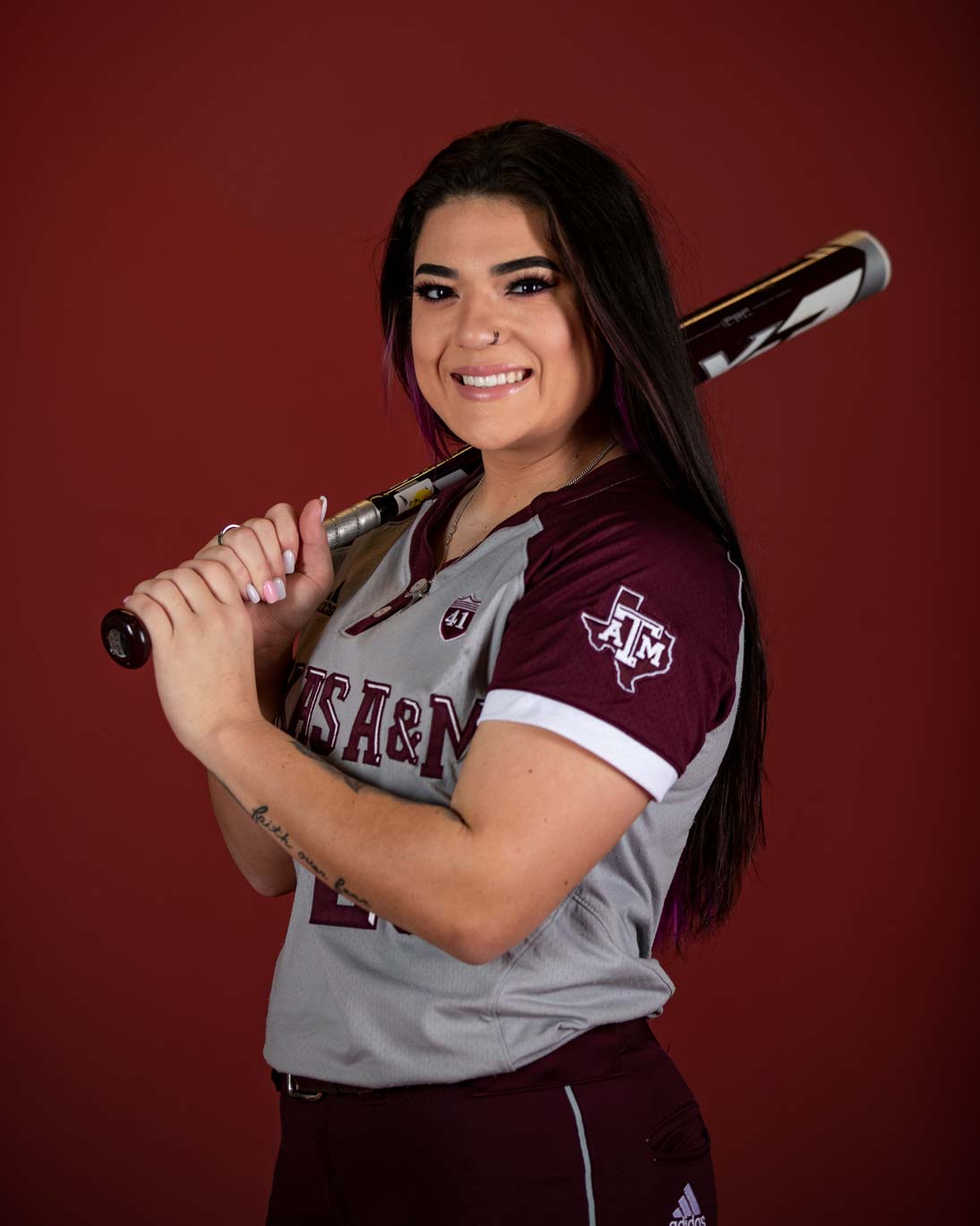 "I don't know if our donors realize the enormous impact they have on these young women's lives."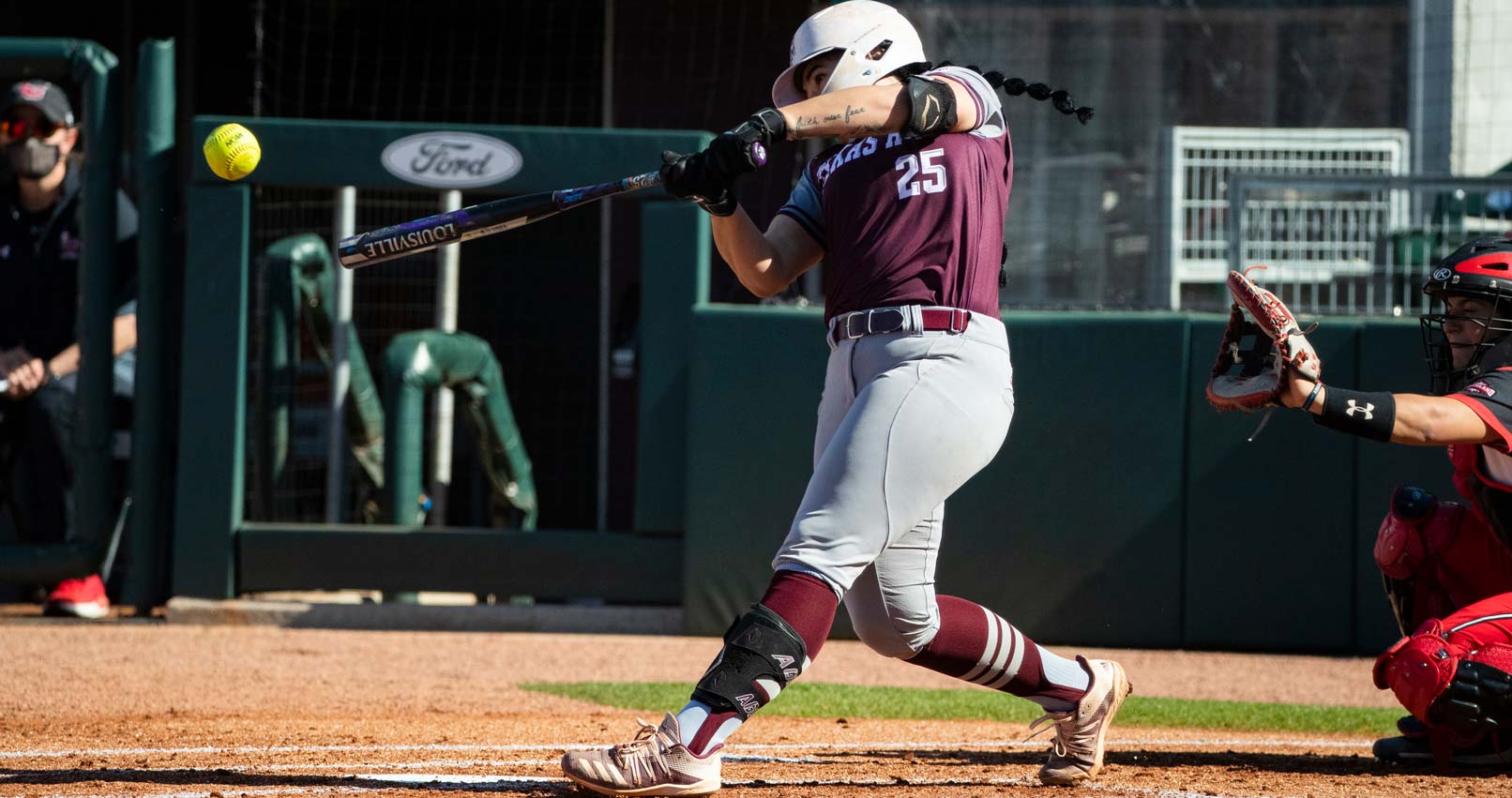 "Remember, she didn't have a chance to come in and go through the whole recruiting process, making friends, et cetera," Evans said. "She wasn't as familiar with us and the program. She actually was kind of introverted a bit, which surprised me."
Evans challenged Lee to let her personality shine, and she took that and ran with it.
"To see her now, personality 'plus,' willing to be a leader, so much more responsible and all of that…I've been especially pleased with her," Evans said. "It's really cool to see."
Watching Lee now, it's easy to see she's having fun on the field. All the time. Dancing, laughing and joking with umpires and teammates. And with that came the power threat she always thought she could be at the plate.
"It became easier after my freshman year," Lee said. "I got used to creating a schedule and learned how to manage my time. That opened up more opportunities to jump in the batting cages."
The changes were immediately obvious when she took the field in the eventually ill-fated 2020 campaign.
On what would turn out to be the Aggies' final trip of the season before the pandemic shut down sports, Lee exploded onto the scene in a nationally-televised series at 10th-ranked Kentucky by crushing three home runs against the Wildcats.
Amazingly, after waiting 347 days to take the field again in 2021, Lee picked up right where she left off, hitting four home runs and driving in eight in the season-opening doubleheader at Davis Diamond.
She felt right away that the year had a chance to be special.
"I just felt more comfortable with myself and my approach," Lee said. "My biggest thing was just to not hold on to previous at bats, whether successful or not. You can't let it affect your next plate appearance."
Lee's free-spirited attitude and style of play helped her produce big hit after big hit in 2021, even when teams worked to pitch around her. She would draw 36 walks, one of the highest totals in the league.
While A&M's season ultimately came to an end in the NCAA Norman Regional, Lee finished with a bang, hitting three home runs in two games on the season's final day - the last one giving her 25 for the year.
That 25th blast set a school record. Lee's name now sits atop the school's single-season home run chart.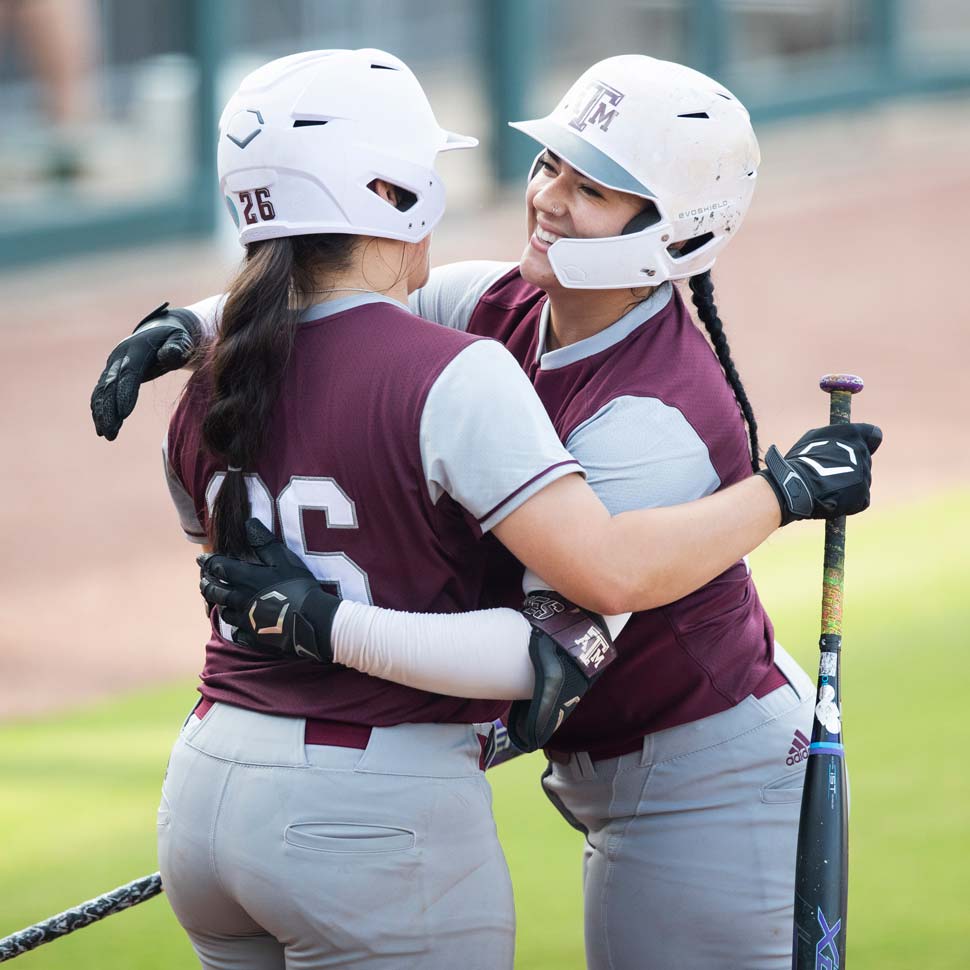 "As a coaching staff, you always pencil in who the kid is who you will not let beat you," Evans said. "For her to still be able to beat teams is really impressive. It shows how smart she is and how patient she's become. She knows what she can and can't hit."
Lee was named a finalist for USA Softball Collegiate Player of the Year and was tabbed the country's most improved player by Softball America.
And on June 2, she found out that she was named an All-American for the first time in her career.
"It was a special moment," Lee said. "I called my mom, and she said she already knew. She was just waiting for me to call.
"I called her in tears. I was so excited."
The program hangs a banner of every All-American in program history in the indoor hitting cages down the third-base line at Davis Diamond. Lee's banner now hangs proudly alongside Aggie legends like Shawn Andaya-Pulliam, Lori Stoll, Josie Carter, Amanda Scarborough and Megan Gibson.
"The day that banner showed up, it was really cool to have her walk in and see that," Evans said. "She definitely got choked up. I know that means everything to her."
The senior has two years of eligibility left, including her "COVID year." She's been accepted into the master's program in sport management and will work to pursue that degree while still donning the maroon and white.
"She's shown loyalty to our program," Evans said. "Seeing where we are and where we're headed, I really appreciate that about her. She's so happy. She's the happiest I've seen her."
Following her time in Aggieland, Lee wants to pursue a professional softball career and then eventually travel the country, evaluating talent as a scout for a Major League Baseball franchise.
Lee's unexpected journey is the perfect example of how a scholarship can change the life of the young person who earns it.
"I am the first in my family to graduate college, and being at a university like Texas A&M, that's a big accomplishment," Lee said. "I honestly wouldn't have been able to do it without my scholarship. It's such a blessing to have."
Evans says her responsibility as a coach is to impact young women's lives and set them up for their future, and that's exactly what donors are doing through their support of the 12th Man Foundation.
"I don't know if our donors realize the enormous impact they have on these young women's lives," Evans said. "Sometimes they don't know the student-athletes personally, so there's not as much recognition of that. But that's what they do. They give Haley Lee, a kid who no one in her family has graduated from college, a chance to earn that degree and set herself up for success."