Power of a Scholarship
Melissa '08 & Chris Harrington '07
---
Athletics scholarship and experience at A&M helped prepare Aggie couple for life after sports
By Will Johnson '01
Chris Harrington had noticed Melissa Garey for quite some time before he finally asked her out.
"I kind of took a long shot," recalled Chris, a 2007 All-Big 12 performer on the defensive line for the Texas A&M football team. "Facebook had just come out. I reached out through Facebook."
Melissa accepted, and is glad opening impressions are not everything.
"He took me to a movie, and it was super awkward," recalled Melissa, a forward on the Aggie soccer team from 2004-2007 that won a combined six Big 12 regular season and tournament titles. "We didn't have a second date for about a month."
As time went on a lasting impression was made, and the couple married in 2010.
Preparation is an athlete's highest priority, and when these two Aggie student-athletes graduated from A&M, they were prepared for life after sports.
When Chris, whose NFL career was cut short due to a torn ACL, was with the Arizona Cardinals right out of college, he and Melissa met a friend of a teammate who owned a seafood business in New England. As the Harringtons grew closer to him over time, the friend invited the couple to see his business in the event they were interested after football. The excursion took on new meaning when Chris' knee injury occurred a week before departing.
"We went on that trip with different eyes," Melissa said. "If this is the end of football, what's next?"
While Chris rehabbed his knee, he was also making plans for the future away from the field, already calling potential customers. He worked to return to football, while also looking beyond it.
"He wouldn't sit still," Melissa recalled. "I don't know if there's anyone who has transitioned as well as he has, from football at a really high level to the business world."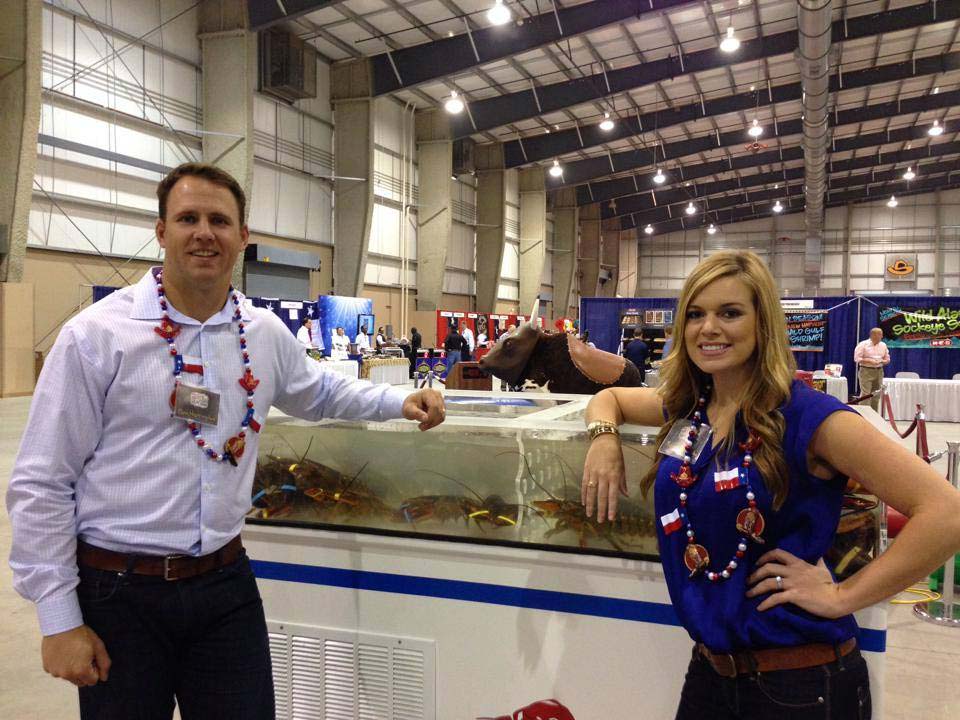 "I don't know if there's anyone who has transitioned as well as he has, from football at a really high level to the business world."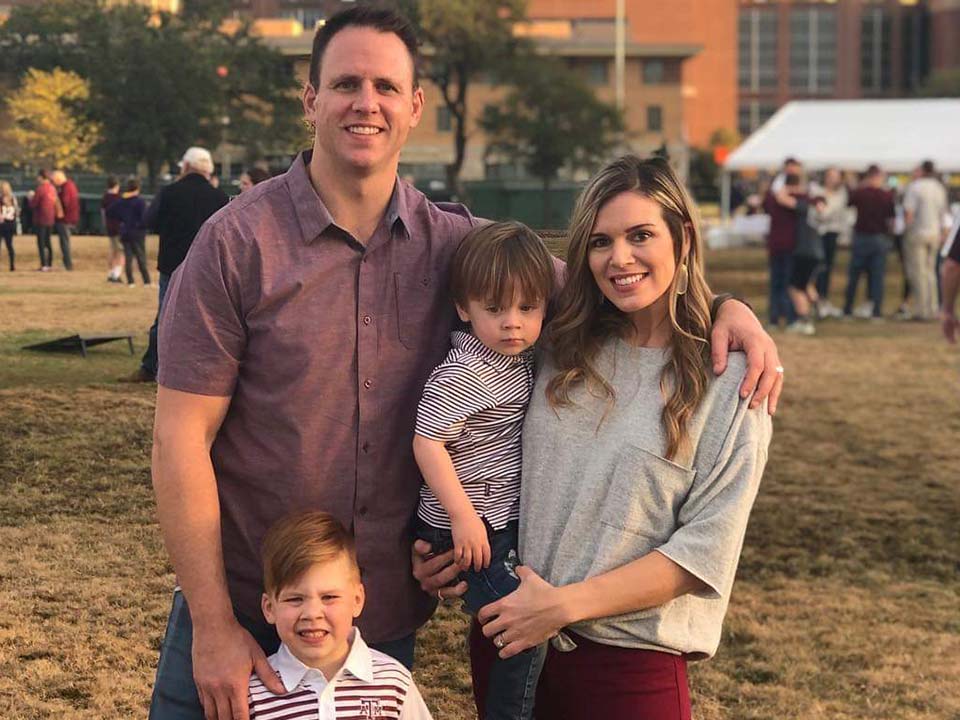 In 2011, the Harringtons signed a lease to start Lonestar Lobster in a 2,500-square-foot facility in Houston. The company sold lobsters to chefs, food service buyers and retailers. As Melissa says, Chris has "blossomed" in the business, and the enterprise has grown itself. Today, going by the name Lonestar Seafood, the business is now in a 14,000-square-foot building that's becoming state-of-the-art.
"It's because of his vision, his ability to keep pushing and willingness to do anything and everything," Melissa said of her husband. "That's what separates most people and small businesses. You have to have the toughness to do everything and he does."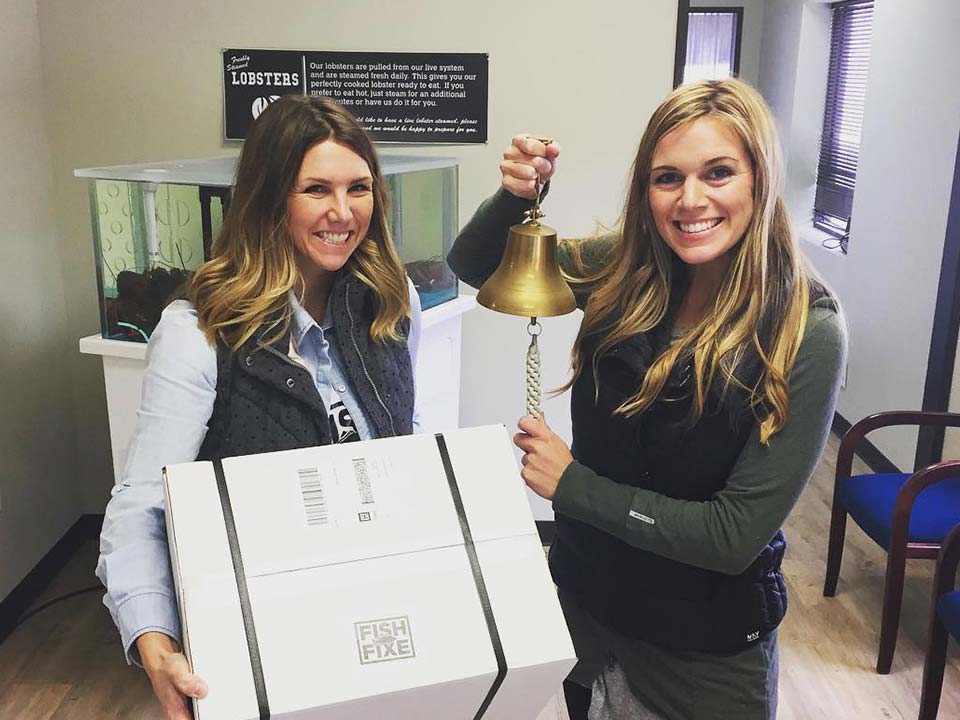 Melissa gives considerable praise to her husband and Chris gives it right back, as Melissa was right there with him on the ground floor.
"She had the toughness as well, to endure the challenges you face as a start-up," Chris said. "While I was doing physical labor, so was Melissa. It was pretty much the two of us for the first six months."
There's a certain drive that's in student-athletes. It's what allowed the Harringtons to push forward a few years later with Fish Fixe, a company Melissa started with the former Emily DeWoody, an Aggie soccer teammate of hers. Fish Fixe delivers fresh seafood directly to homes.
"We're cut from the same cloth," Melissa said of her co-founder. "It's a blessing to work alongside her."
After athletics came to an end, Melissa and Chris started in the food industry from scratch and have done very well for themselves. The values they learned at A&M, on the field and in the classroom, have paid huge dividends.
"My biggest takeaway from A&M is learning accountability," Chris said. "You're forced to grow up pretty quickly."
To be successful, student-athletes must also learn perseverance, a trait the Harringtons have leaned heavily on along with many other business owners during times of uncertainty. They have needed every bit of it during the COVID-19 health crisis.
But they've faced pressure before. Melissa and Aggie soccer went toe-to-toe, and won, against the sport's blue blood in North Carolina in the NCAA Tournament. Chris and the Aggie football team notched back-to-back wins against rival Texas his junior and senior year.
Their past at Texas A&M continues to serve them in the present. And the Harringtons believe it will long into the future.