Student-Athlete
Hollann Hans
---
By Samantha Atchley '17
With the spirit of Aggieland in her heart and record-setting talent on the court, a lifelong dream became reality when Hollann Hans was offered a scholarship to play volleyball at Texas A&M.
Now in her final season, Hans' game-changing character has built her into a team-leading impact player in the SEC.
However, regardless of the numerous accolades Hans has garnered during her four years on campus, the senior outside hitter from Corpus Christi, Texas, still finds herself in disbelief each time she steps on the court and has the honor of representing the school she so passionately loves.
"It is just the biggest blessing to be here and even now as a senior," Hans said, "I still think, 'How is this real life?' To grow up dreaming of being here and now getting to represent this school and play the sport that I love, I'm just thankful to the Lord every day that I get this opportunity."
Being exposed to the Aggie spirit at a young age, Hans firmly remembers the influence A&M had on her childhood –though she cannot truly recall her first Kyle Field experience at the 1997 Texas game (she was two months old) –and never considered pursuing another university.
"I guess you could say she was indoctrinated," Hollann's father, Scott Hans, said. "We carried her in the games at Kyle Field as a baby, so she's seen A&M from the very beginning. There was no doubt where she was going to go to school."
Since joining the Aggie Volleyball program in 2016,Hollann has been a resilient force on the court holding over 40 A&M program records during the 25-point rally scoring era, including career records for points and kills, while maintaining consecutive appearances on the SEC Academic Honor Roll.
"She truly amazes me and she continues to amaze me," Hollann's older sister, Harper Hans '16, said. "She's just so disciplined and so focused.
In addition, Hollann's humble attitude and steady performance makes her an extremely valuable asset to the team. Bird Kuhn says she is the type of person every coach wants to represent their program.
"To have someone that you can build your program with and around, create that balance in the systems and just the culture that we want –she makes it so easy," Kuhn, A&M Volleyball Head Coach, said. "She wants everything for the team."
To no surprise, Hans' favorite part of playing volleyball is the intense, team aspect of the sport.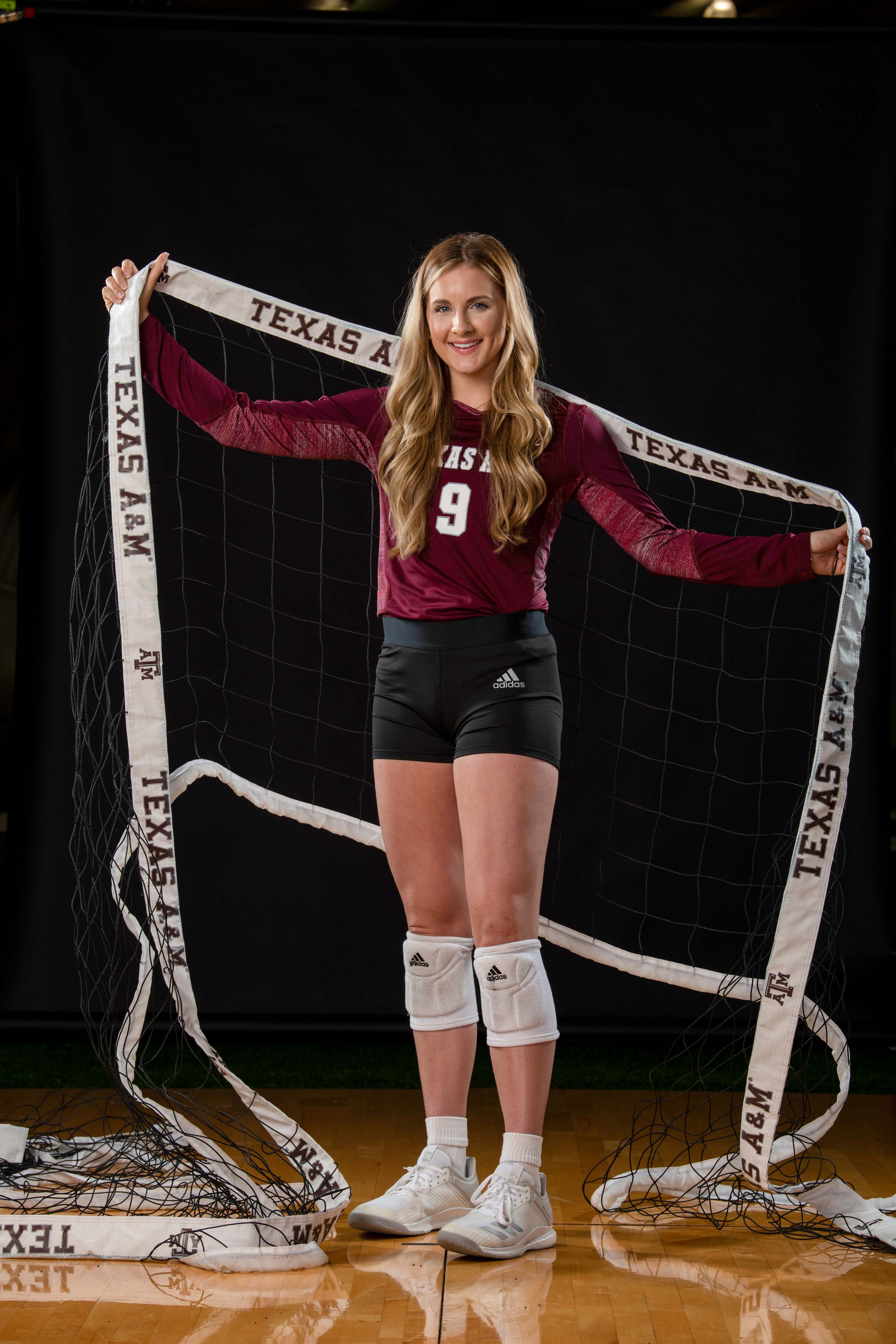 "To know that she has been taken care of is just the most amazing thing as a parent to see. She's at one of the best universities in the land, and to know that she's getting an education that's second-to-none and to have generous donors that are making all that happen –I'm just so grateful."
TEXAS A&M STUDENT-ATHLETES ARE SPECIAL
No matter how large or small, your donation to the 1922 Fund helps support student-athletes like Hollann Hans. Contact Lauren Hickey at 979-260-7595 or by email
From the moment she met the team, Hans says she knew the program represented a culture that she wanted to be a part of, and that her teammates "embodied what Texas A&M is all about" –a quality that many immediately notice of Hans' character as well.
"I honestly believe that this was her dream school and those core values are embedded in her," Kuhn said. "I think she looks at those words around our locker room, and I truly think she exemplifies them and is intentional about them through how she serves and lives her life."
Not only does Hans break countless records in aces behind the service line, but she values serving others off the court as well. Aside from her athletic and academic responsibilities, Hans also devotes herself to her community through programs such as the FCA Leadership Team, volunteering at Special Olympics, participating in A&M's Big Event, giving motivational speeches to high school volleyball teams and interning at the First Baptist Bryan Church for college ministry.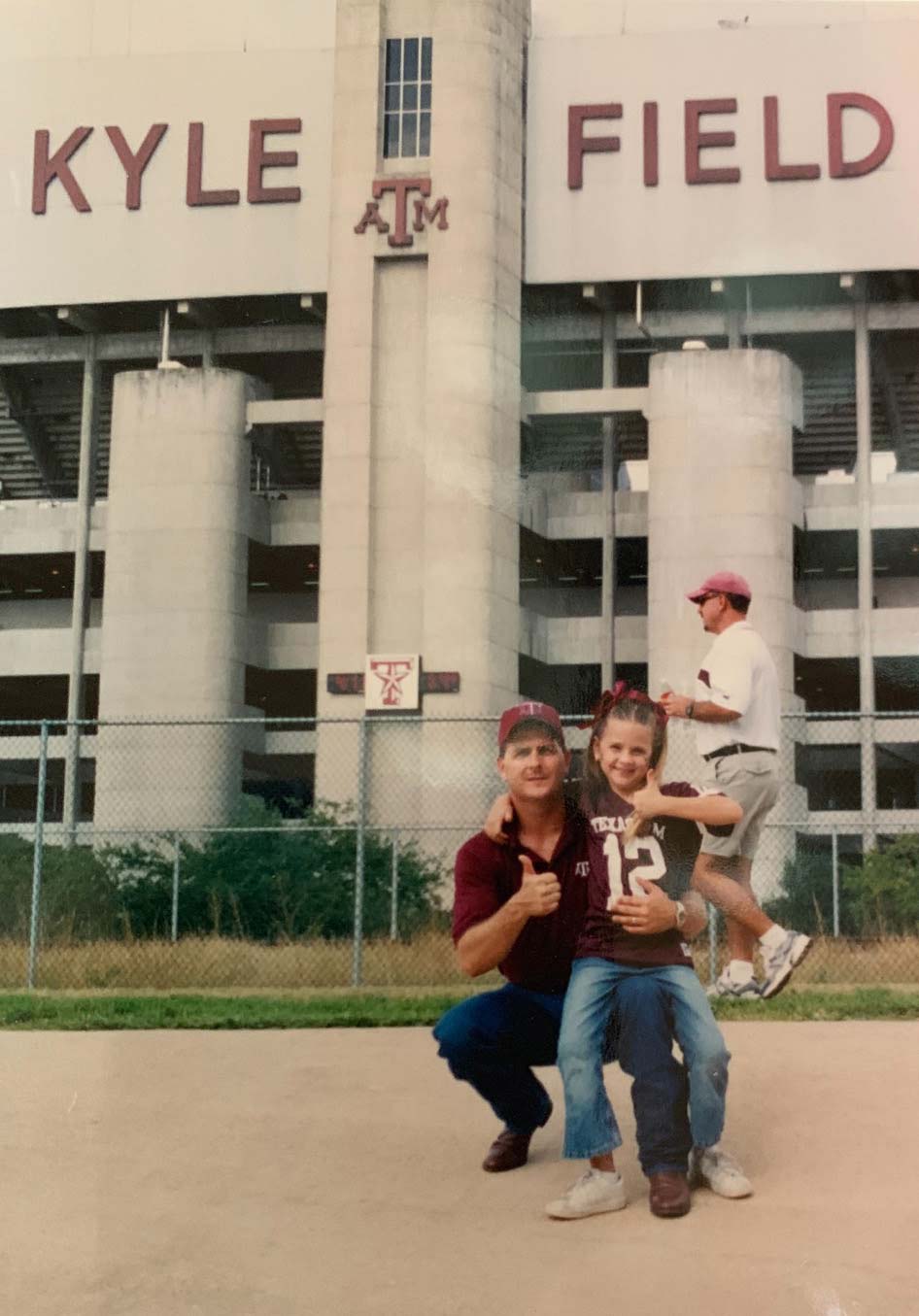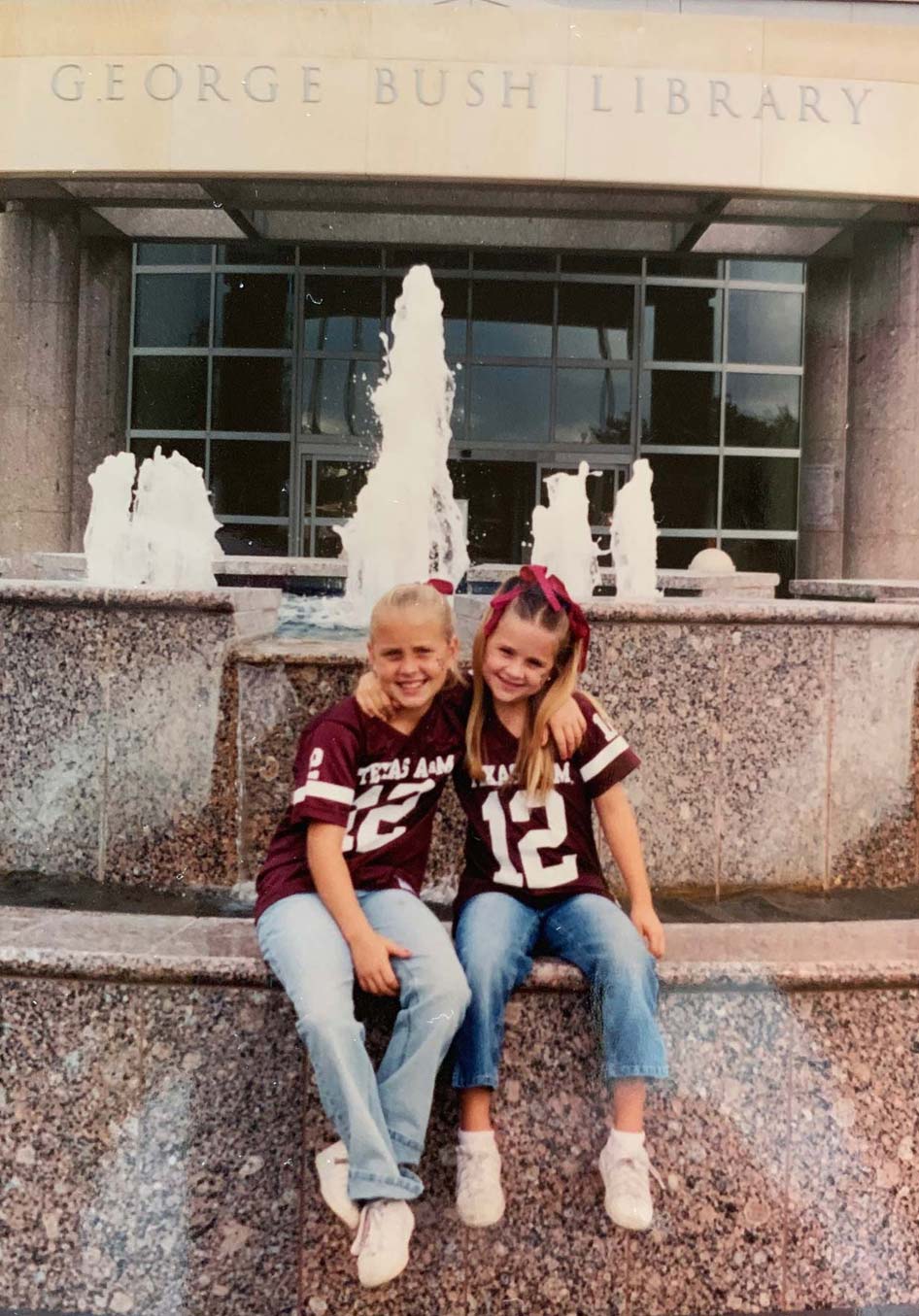 "I realize that there are things outside of volleyball that are more important and one of those is giving back," Hans said. "Whatever it may be, just showing my appreciation and realizing that it's bigger than me and it's bigger than the sport."
With the amount of hard work and dedication she puts in as a student-athlete, it is only fitting that Hans was recently named as one of just 30 candidates for college volleyball's Senior CLASS Award based on notable achievements in competition, the classroom, character and the community.
Overwhelmed with gratitude for the support from the 12th Man Foundation donors who have made her student-athlete experience possible, Hans feels like she has much to give in return for everything she has been given at A&M.
"I know that the resources donors have provided for us have allowed me to grow in my game and as a person, so I wouldn't have been able to do it without them," Hans said. "I credit everything to them for providing all the amazing opportunities that I have been able to have."
Likewise, she believes one of her greatest accomplishments among them all is receiving a scholarship toA&M. Approaching her graduation in May of 2020, Hans says her scholarship has given her irreplaceable experiences and opportunities that have prepared her for life after volleyball.
"It's so inspiring to see donors' selfless acts of providing student-athletes with the opportunity to be here," she said. "To play the sport they love and have a scholarship from this place is so awesome. The donors are so inspiring because they are totally doing something outside of themselves and giving people a chance to fulfill their dreams."
As her mother, Shannon Hans, adds, it is the biggest blessing as a parent to see their child's dreams come to life.
"To know that she has been taken care of is just the most amazing thing as a parent to see," Shannon said. "She's at one of the best universities in the land, and to know that she's getting an education that's second-to-none and to have generous donors that are making all that happen –I'm just so grateful."
Paired with donors Ann and Charles Manning '82 through the 1922 Fund, Hollann especially appreciates the connection that the 12th Man Foundation fosters between student-athletes and donors who contribute to scholarship endowments.
"I'm super thankful that the 12th Man Foundation has the 1922 Fund because it provides us with that connection, and once our careers are over, we can still keep that relationship and have experiences outside of our sport," Hans said.
The family's love for Texas A&M stemmed from Hollann's grandfather, Larry Hans Sr. '62, who was the first Hans to attend the school. "Unfortunately he passed away the year before Hollann stepped on the court for A&M so he didn't get to see her play," Hollann's father, Scott Hans, said, "but he did know that she was offered and accepted a scholarship to play for A&M and was incredibly proud of that."
As she approaches the end of her extraordinary volleyball career at A&M, Hans is incredibly thankful for the generous support she has received –from donors' charitable contributions to fans cheering her on in the stands of Reed Arena.
"The amount that we've been provided here is just amazing," Hans said. "It allows us to grow physically, emotionally, mentally and spiritually. I've seen such amounts of growth from my freshman year to now and I'm super thankful because I know it's due to donors' generous support."
In the future, Hans plans to use her Aggie experience to continue impacting others around her as a coach,not only sharing her knowledge of volleyball, but also instilling the values that A&M has forever etched into her heart.
"I have a lot more to give to whoever I'm coaching one day and can build them into what A&M is all about, and just pour into them and help them become the person that they're meant to be," Hans said. "I feel like by donors giving so much to me, I'm able to give back and give in return what I've been given."