Q&A
Jeff Toole '80
---
By Adam Quisenberry
A conversation with Texas A&M Athletics' Chief Financial Officer and Senior Associate Athletics Director
---
In 2016-17, the 12th Man Foundation transferred $75.1 million to Texas A&M Athletics. How vital are those contributions in the pursuit of championship athletics?
They are critical. That $75 million is a combination of annual commitments that are made to athletics and money that has been raised through major gift campaigns to support facility construction. Without that money and having such a well-developed major gifts group, we would be very much restricted in what type of facility projects we could do. If we had to borrow money for facility projects, it would take away from our ability to invest in our teams, coaches and student-athletes. Our donors are a secret weapon we have in terms of us being able to do projects.
In the ever-increasing facilities arms race, how do donors impact Texas A&M's ability to compete for championships by supporting capital projects?
Right or wrong, it is a facilities arms race. Recruits, yes we sell them on the school, being an Aggie and all the benefits of coming to Texas A&M, but on some level young people buy with their eyes. They like what they're seeing here and it sends a message that this school cares and is committed to winning in their sport. Fifteen years ago, we were lagging behind in almost all of our facilities. With the help of our donors and the 12th Man Foundation, we have just about caught up to where our facilities are as good or better than anywhere in the country.
Over 73 percent of student-athletes across Texas A&M's 18 sports receive athletic aid. How vital is the support of donors on the lives of Texas A&M student-athletes by funding scholarships?
Scholarships and education is why we're here. The support of donors to help in our ability to provide those scholarships is critical. Of the 73 percent of student-athletes who get some financial aid, some are on full scholarships and some are partial scholarships. Those scholarships are important, but the other thing that the donations allow us to do is improve the complete experience of our student-athletes regardless if they're on full, partial or no scholarship. We've invested in nutrition, athletic training, sports medicine and the newest technologies of training and measuring performance, as well as student-athlete engagement and life skills. The experience we believe our student-athletes are getting is second to none across the board and it is developing them to succeed after they're finished competing at Texas A&M.
The 12th Man Foundation has a goal of endowing scholarships for all of Texas A&M's student-athletes through the 1922 Fund. What are the benefits of endowing scholarships?
I love the 1922 Fund, I think it's a great thing. Currently, we spend $11.5 million on student financial aid, which includes tuition, fees, books, room and board and cost of attendance. It's going to take a while to fully endow that, but the more of that we can do is tremendously beneficial. It's something people love to donate to and the income earned on those endowments will allow us to fund the scholarships and free up funds to invest back into the student-athlete experience.
Texas A&M was recently named as America's most valuable college football program by Forbes and last year was ranked as the top NCAA school in terms of athletics department revenue by USA Today. Can you talk about what factors go into these rankings?
I'm glad you asked this question because pieces like the Forbes article or the USA Today ranking, which just takes our NCAA report and says we have over $200 million in revenue, really mislead our fan base. Yes, that money is real, but in the way those reports are structured, the dollars that are donated for capital projects are shown as revenue. Thank goodness for our donors because they are so impactful, however, those reports do not allow you to show that those donated dollars were invested into a facility. The revenue shows up, but the expenditure does not. The USA Today report has said we made $83 million one year and $65 million the next year. It's somewhat misleading because that money is not sitting there in a big pot. It has been invested into facilities and athletics programs.
So the impression that Texas A&M Athletics is flush with money is not the reality of the situation, correct?
It's the reality in the sense that real money came in and was invested in facilities, but it's not a reality that at the end of the year, all that money is sitting there waiting to be used.
In addition to serving as a member of the Texas A&M Athletics administration, you are also a 12th Man Foundation donor. Why do you give back in support of Texas A&M Athletics?
I've been in athletics administration since 2009. I was in private industry prior and that is really when I began donating. My reasons are that I love Texas A&M. It's part of me, and along with my parents, it's what made me who I am today. I just felt like I wanted to support that, not only athletics, but also the business school. A lot of our donors support both the athletic and academic side.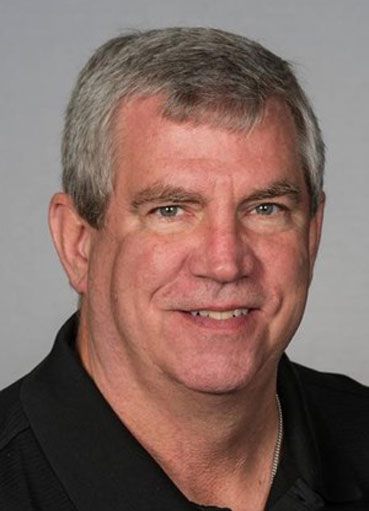 "Fifteen years ago, we were lagging behind in almost all of our facilities. With the help of our donors and the 12th Man Foundation, we have just about caught up to where our facilities are as good or better than anywhere in the country."
Invest in the future of student-athletes
12th Man Foundation donors impacted Texas A&M student-athletes with $1.3 million in pledges to the 1922 Fund during the 2017-18 fiscal year. Help support the Foundation's desire to endow scholarships for all student-athletes. Contact Lauren Hickey at 979-260-7595 or by email