Q&A
Jo Evans
---
By Adam Quisenberry
A conversation with the head coach of Texas A&M's softball program
---
How have you seen Texas A&M University and Texas A&M Athletics grow during your time in Aggieland?
It's a business for sure. Texas A&M has always had high standards and has been very successful, but relatively speaking, we've evolved from a mom-and-pop to big-time college athletics. We're always going to have high expectations of excellence, but we're putting our money where our mouth is and hiring great coaches and building great facilities on par or above every other top program in the country. Every year we continue to raise the bar.
What makes Aggieland special to you?
When I talk about how we have evolved from a mom-and-pop to big-time college athletics, Texas A&M still feels unique and that family atmosphere is still at the forefront. If feels different than any other place I visit. The people and the core values of Texas A&M and Aggieland haven't changed. People here want to be a part of something bigger than themselves. They care not only about winning, but integrity, building character and developing young people so they go out into the world and do great things. Not just our student-athletes, but the entire student body. Aggieland is invested in young people and their growth.
Your team was able to get a preview of David Diamond at the end of last season, but how much has the completed facility impacted the program this spring?
Davis Diamond has been a game-changer. You think about the typical day in the life of a student-athlete and they're all over the place. So many demands and before they went to one building for this and another building for that, now they come to the stadium and have basically everything they need.
Can you talk about the unique relationship between the 12th Man Foundation and Texas A&M Athletics?
It is reassuring and validating to know that there is an organization there specifically and solely for our student-athletes to have the best experience they can possibly have - knowing there are people who are full-time invested in making sure we have the support we need and that our donors not only make an impact, but are emotionally invested in the success of Texas A&M Athletics. It's not just about selling tickets to say we sold tickets. It's about making sure we have a great atmosphere and that our donors get to know student-athletes. I think the most rewarding part for any donor I've ever talked to is not that they can say they donated so their name is on something, but the personal relationships they build with student-athletes. How that changes everything for them, their perspective and experience. We try to make it a point that our donors have hands-on experience with these student-athletes so it's up close and personal for them. Our student-athletes appreciate that, and I know the donors do as well.
How important are donors and supporters to the success of your program?
There is never going to be a way for us to give back as much as the donors give to us - it's impossible. What is important to me is that we compete at a level and a standard that they can be proud of.
Can you describe the impact long-time Aggie softball supporters Becky and Monty Davis have had by helping make the new ballpark a reality?
The Davises have made unbelievable contributions to our program, not only financially, but emotionally. They have poured their heart and soul into our program and we feel that. They have opened their home and their hearts to us and have literally become a part of our Aggie softball family. They have made a huge impact on us and we feel it every day. It's been an honor to open this stadium with their name on it, but it means more because of who they are.
How does a scholarship change a young person's life?
I can speak from personal experience. I don't know that I would have gone to college had I not happened to have some talent playing softball. Because that happened to me, I know that it has happened to thousands of other young women. That scholarship gives a person a chance to potentially be debt free when they get out of college or maybe attend college when they never would have. It also provides the opportunity for a young person to be a part of a team and an organization where they learn characteristics that they will take with them into the workforce. A scholarship might be a chance for a family to send another kid to college, who maybe is not an athlete. The scholarships are everything and so meaningful.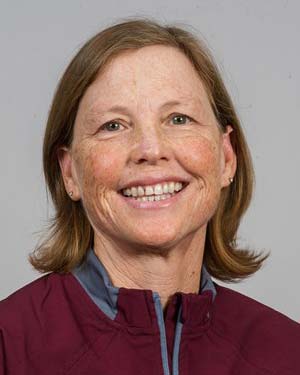 "There is never going to be a way for us to give back as much as the donors give to us - it's impossible. What is important to me is that we compete at a level and a standard that they can be proud of."