Lisa Branch '96
Aggie legend using experience and education at A&M to help lead the next generation through basketball
---
By Charean Williams '86
Basketball is Lisa Branch's life. The first All-American in Texas A&M women's basketball history, Branch has spent more than half of her life either playing the game or coaching the game. Branch, 48, can't even begin to guess what she would be doing if not coaching basketball.
"When I was going to school, I knew I wanted to be in the sports industry," said Branch, the head coach of Lewisville ISD's Hebron High School varsity girls basketball team. "I didn't know what I wanted to do, but I did know I didn't want to coach. I just saw the stress of my coaches, and I'm sure I had something to do with it, and I was like, 'This is crazy. I know I will never coach.' But God had a different plan for me. The coaching field chose me is how I look at it."
Branch did not play her first organized basketball game until she was 13, but for years before that, she played pickup games with her male cousins. That is where she not only honed her game but developed a love for it.
"My cousins told me how good I was, and I was always one of the first ones they picked," Branch recalled. "I think once they gave me that nod of approval, I was like, 'OK, I must be something,' because they don't hand out compliments, especially to girls."
Branch's older sister, Tina, went to the University of Texas on an academic scholarship. Lisa's father realized when Lisa was a freshman at DeSoto High School that an athletic scholarship was in her future.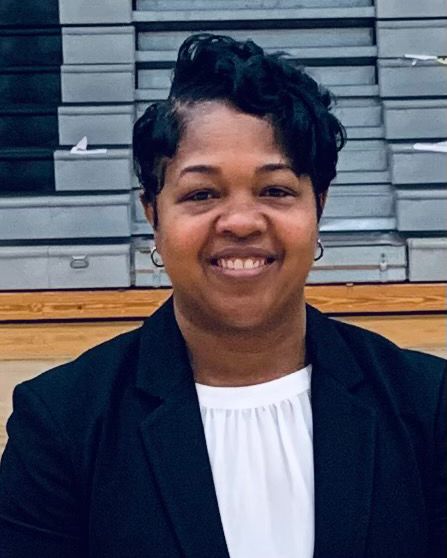 "Basketball helped me go to college, get a degree and do what I love. I will never forget the memories and friendships I made."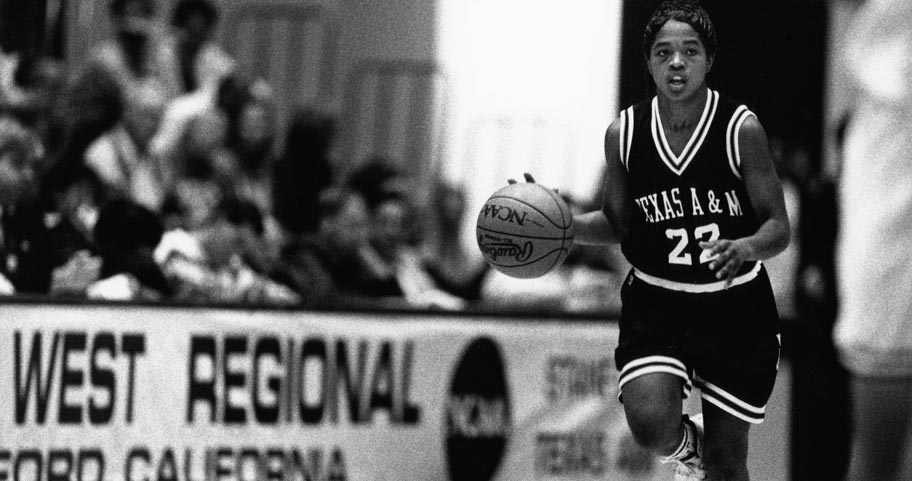 "She was special," said John Branch, who lives in Lancaster.
Branch was first noticed by college programs while playing on an AAU team with future A&M teammate Martha McClelland. The Aggies diligently recruited both Branch and McClelland.
"From the time they were seventh graders, we went to every game they played in the summer," said Lynn Hickey, the women's basketball coach at A&M from 1984-94. "I would sit on the front row and make sure my Texas A&M briefcase was sitting there, facing the floor."
Branch, though, tore an anterior cruciate ligament as a junior in high school. Only A&M, Stephen F. Austin, Stanford and Arkansas continued to recruit her, and Branch took recruiting visits to all four schools.
Branch's mother wanted her to go to SFA. Her father wanted her to go to A&M. She ultimately decided to follow McClelland to Aggieland.
"It was close enough to home for my parents to watch me," said Branch, "but it was just far enough from home to feel like I had some independence."
Branch led the Aggies in scoring every year and became the first player in school history to start every game in four consecutive seasons. She was the 1993 Southwest Conference Newcomer of the Year, and a year later, the SWC Co-Player of the Year.
Branch led the program to its first two NCAA tournament appearances, with the 1994 team advancing to the Sweet 16. She hit two free throws with four seconds left to lift the Aggies to a 78-76 upset of No. 20 Florida in the first round of the NCAA tournament in 1994.
A&M won the 1995 NWIT title - with Branch earning MVP honors - and, in 1996, the Aggies won their first SWC tournament championship in the last year of the conference.
"Lisa was the player you figured out really quick that at the end of a game, she's who you wanted to have the ball," said L.J. Jordon, who played at A&M before returning as an assistant coach in Branch's second season. "She never panicked. She just did what she had to do. She was the complete point guard that everyone wants but few ever have."
Branch ended her career with school records in points (1,939), assists (795) and steals (309). Twenty-six years later, the program has a national championship trophy, a winning tradition and 14 All-Americans, yet Branch still has the fourth-most points, the most assists and the second-most steals in school history.
The three-time All-SWC player averaged 16.6 points and 6.6 assists in 120 career games.
"She could do things that you can't really teach people to do," said Hickey, now the athletics director at Eastern Washington. "She just had some God-given talent. She was very, very small, but she could shoot the ball, and she could get down and around and under people to get shots off.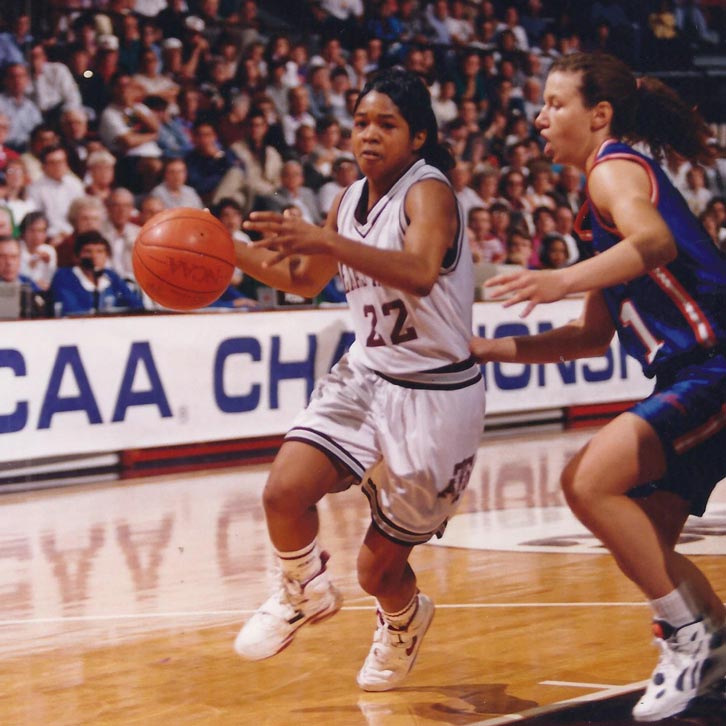 "I think the No. 1 thing about Lisa is she may be the most competitive person I've ever been around. When she came on her recruiting visit, I remember being in the dorm and there was a Ping-Pong table. I think there was almost a fight."
Branch graduated from Texas A&M in 1997 with a kinesiology degree and an emphasis in sport management. She began working at the Boys & Girls Clubs of the Brazos Valley right out of school before receiving a call from Henry Thomas, the athletics director at Calvert ISD at the time.
"He said, 'Well, we'll pay you more money than what you're making at the Boys & Girls Club,'" Branch recalled, laughing. "He also tugged at the heartstrings of being able to help kids and change their lives. I thought that would be pretty cool."
Branch's unexpected coaching career began at Calvert and continued with assistant roles at Hearne and Brenham as well as a one-year stint on the Aggies' staff. In 2004, former A&M head coach Candi Harvey hired Branch at Mansfield Timberview. She was there for eight years, winning a state title in 2010, before earning her first head coaching opportunity at Lovejoy.
Two years later in April 2017, Branch landed her current job at Hebron and led the Hawks to the playoffs four straight seasons.
"Lisa has such a feel for the game," said Harvey, who coached Branch for two seasons at A&M. "A lot of people know X's and O's, but that's all they are. They're X's and O's. Lisa knew how - and still knows how - to take X's and O's and make players understand them.
"The surprising thing is Lisa didn't really show by example or really even want to. It wasn't like she'd get a ball in her hands as a coach and say, 'Let me show you how it's done.' That never really interested her. What interested her was truly the teaching aspect of it and communicating with kids. They bought in from the beginning."
McClelland, an elementary school PE teacher in Argyle, has sent her daughters to Branch's summer camp and usually attends at least one of the Aggie legend's games every season. She knows firsthand that her former teammate is as good a coach as she was a player.
"She's intense," said McClelland, whose married name is Murphy. "She may be short in stature, but she demands attention. You can tell her players would run through the wall for her. That's just the amount of respect her kids give her."
Branch's father gets more nervous watching Lisa coach than he ever did watching her play.
"When she was a player, I had confidence in her to get it done," John Branch said. "It's something now, with coaching, that she doesn't have any control of out there on the floor."
Lisa Branch will never be forgotten for what she did at A&M as a student-athlete. She earned induction into the Texas A&M Lettermen's Association Hall of Fame in 2002 and was the Aggies' SEC Women's Legend in 2015, even though she never played in the league.
Branch said she would not be where she is without basketball or without Texas A&M.
"It helped me go to college, get a degree and do what I love," Branch said. "I will never forget the memories and friendships I made."