Mind, Body and Sport
Texas A&M Athletics invests in resources to help with the pressures and demands on student-athletes
---
By Will Johnson '01
The bases were loaded with two outs in the bottom of the ninth inning, and the Aggie baseball team was trailing West Virginia by three in an elimination game in the 2019 NCAA Morgantown Regional. The season was on the line as junior Bryce Blaum stepped up to the plate.
What must have gone through Blaum's mind in that moment?
That's where Dr. Ryan Pittsinger comes in. As Texas A&M's Director of Counseling and Sports Psychology, Pittsinger helps Aggie student-athletes succeed with the mental aspect of the game.
"That pressure is there," he said. "It's not going anywhere."
The magnitude of the situation could have easily swirled through Blaum's head. However, that likely would have made it more difficult to be successful. Pittsinger offers a different mindset.
"We've been very intentional about lowering the stigma of mental health. The coaches want their student-athletes coming to talk to us."
If you are interested in making a gift to support the mental health resources for Aggie student-athletes, contact the Major Gifts office at 979-260-7595.
"Slow it down," he said. "Get into your routine. See the ball. Hit the ball. That's all the moment is."
Simplicity wins, and Blaum won big. With a 3-2 count against the Mountaineers' closer, Blaum belted a walk-off grand slam over the left-center field wall giving A&M a miraculous 11-10 victory.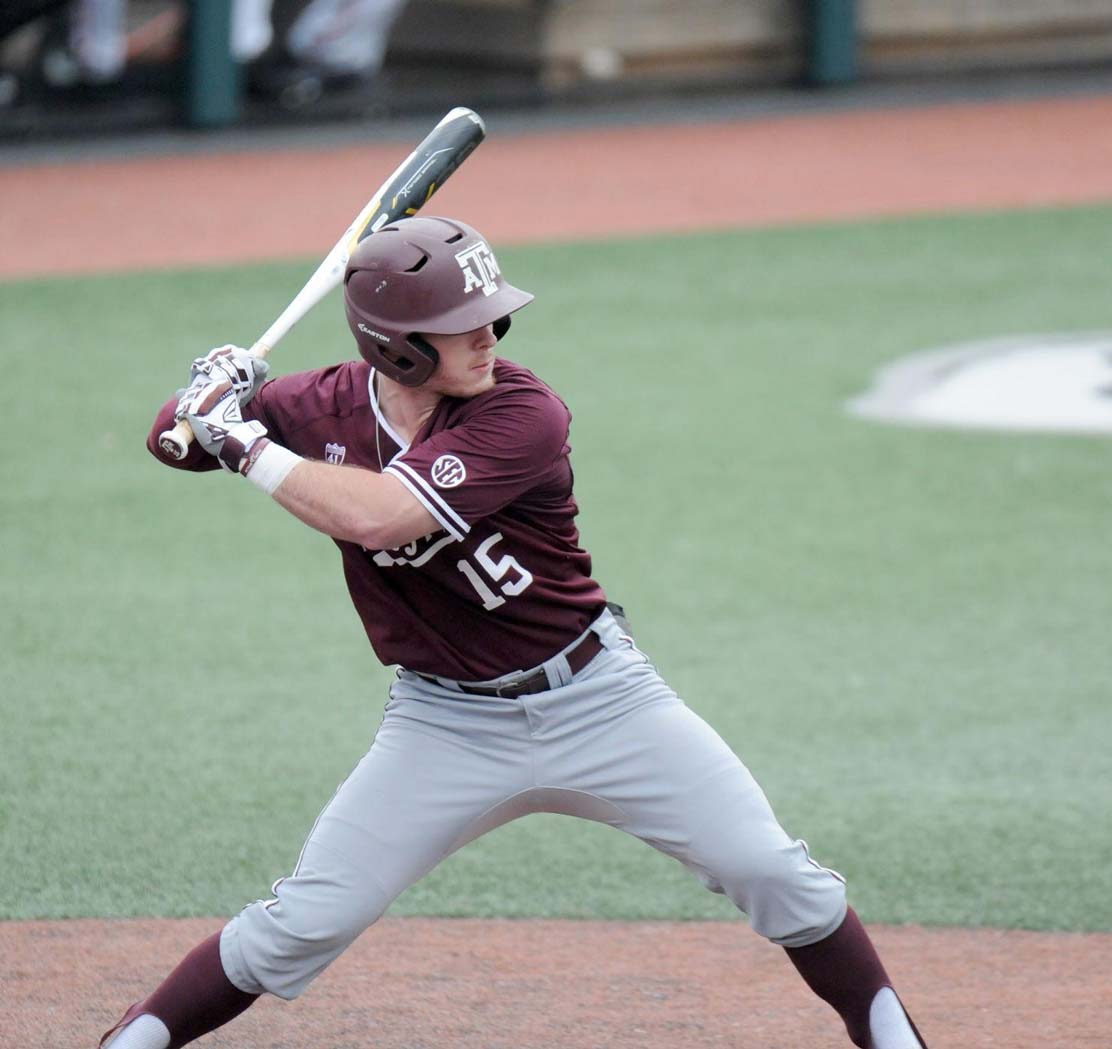 If an athlete wants to be a hero, keep doing ordinary things well.
This is a phrase Jimbo Fisher orates to A&M football players on a regular basis. He often uses the "psychological disposition" expression, too. Pittsinger knows he's working with someone different in the Aggies' head football coach.
"He is so far ahead of his time," said Pittsinger, who has a PhD in Counseling Psychology from the University of Iowa. "I learn from him. He is so good about staying in the moment. If you make a mistake, process it and move on. If you make a great play, process it and move on."
This season, the Aggie football team relied heavily on youth. That included significant contributions on offense from true freshmen Isaiah Spiller at running back and Jalen Wydermyer at tight end. The talented newcomers were asked to compete at a high level in front of more than 100,000 at Kyle Field, and millions on television.
"Then it's the thousands of keyboard coaches out there," added Pittsinger. "The pressure is amazing."
No matter the sport, it's the newcomer to A&M who typically goes through the most significant transition, therefore bringing with them the biggest potential for stress and frustration.
"What we do is talk about it and then walk out there, together, with no one in there," Pittsinger said.
He knows fear of failure can be a young student-athlete's greatest downfall.
"What are you afraid of?" he might ask a freshman football player inside an empty Kyle Field.
Their fears come pouring out. It's a rare opportunity for them to feel that. Pittsinger isn't trying to rid them of the nervousness. He's trying to teach them excellence can live in the same space by making sure preparation and technique are placed above pressure and tension.
"Go out there and notice what you're nervous about," Pittsinger reminds student-athletes. "Take a couple deep breaths, and focus on the one technical thing you need to focus on to do your job. You have to plant your foot? Perfect. That's the job.
"You're nervous about dropping the ball? Okay, I'm going to hold that right here (Pittsinger clutches his left hand as if to hold those nerves in place). Acknowledge it, and then bring the mind right back to seeing the ball, and my hands."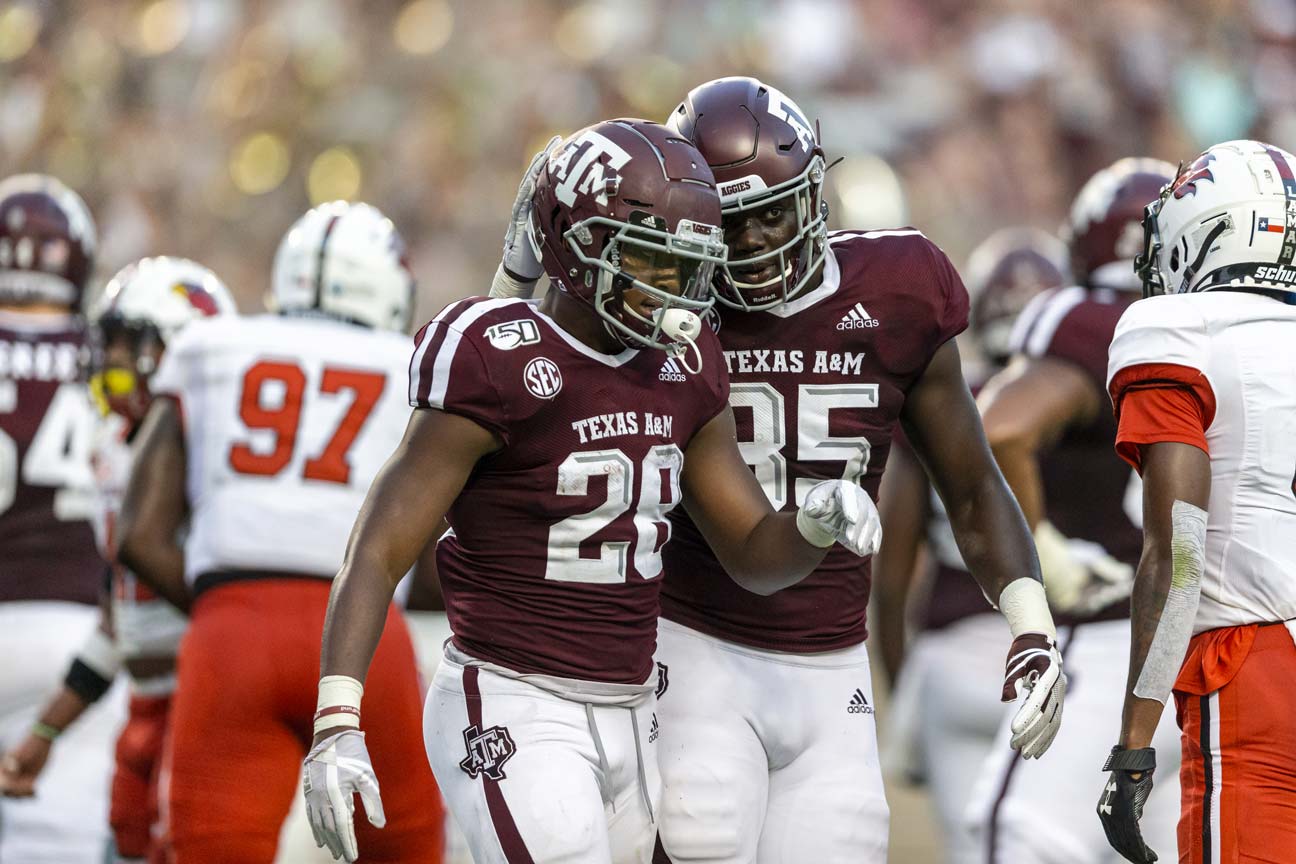 The pressure doesn't leave, but the mind finds a better way to be successful. Thinking of the magnitude of the moment rarely wins, but relying on training and the process often does.
Sports psychology walks hand and hand with the mental health aspect of collegiate athletics. Student-athletes must adjust to strenuous schedules to better prepare themselves to compete in pressure-packed situations. Then there's the academic demands of one of the most prestigious universities in the country.
In most cases, the term "mental health" has a stigma attached to it. It suggests a problem exists with an individual.
Pittsinger says that couldn't be further from the truth. He is at A&M for the betterment of the Aggie student-athletes. Most of what he sees are good, young adults, trying to find a better way to reach their dreams, and represent A&M well at the same time.
"We've been very intentional about lowering the stigma of mental health," Pittsinger said. "The coaches want their student-athletes coming to talk to us."
Pittsinger feels today's student-athlete can get caught up in being "perfect." It's part of their drive and determination. It's not a "problem," but Pittsinger wants them to be careful about what they are striving for.
"We talk a lot about perfection," he said. "It doesn't exist, but excellence does."
That's why Pittsinger and fellow psychologist Dr. Lauren Craig are at A&M, and why Aggie Athletics has made the commitment to supporting sports psychology and mental health.
"I would never be able to do my job if it wasn't for their support," Pittsinger said. "It's from the top down. Ross Bjork and the administration have supported us from a financial standpoint. The message has been very loud and clear that mental health and sports psychology are a priority."
Pittsinger is here to teach student-athletes that there's a better way. While at A&M and beyond, sports and life will bring pressure. They'll face these moments in their futures, and they'll be wise to remember Pittsinger's words when they do.
Slow it down. Get into your routine. That's all the moment is.