A New Era for Aggie Baseball
Head coach Jim Schlossnagle focused on building a championship program at Texas A&M
---
By Charean Williams '86
When Jim Schlossnagle was named the new head baseball coach at Texas A&M in June 2021, it was a dream come true.
Schlossnagle, TCU's head coach for 18 seasons, could have stayed in Fort Worth forever. It was home. He was comfortable. He had a secure job that paid him well. His two children, Jackson and Kati, are TCU students. The school might have built a statue of him or named the stadium after him if he had retired as a Horned Frog.
He turned down other opportunities to leave in the past.
"I adored TCU and would have been incredibly honored to have finished my career there," Schlossnagle said. "I gave 18 years to that town and to that school, and they gave a lot to me."
But A&M's unrivaled support and commitment to excellence along with the challenge of playing in the best division in the best conference made it the right job at the right time for Schlossnagle.
"To be at a place that is this committed to college athletics and developing young people has been a dream of mine for a long time," he said.
Schlossnagle has found only one negative about leaving TCU for A&M. His closet was full of purple, which doesn't fit in Aggieland.
"I have spent a lot of money on a new wardrobe," he joked.
At TCU, Schlossnagle enjoyed more postseason success in his 18 seasons than the Aggies have had in their entire history. A&M has two victories in the College World Series since 1947. Schlossnagle has 11 wins in Omaha.
"Coach Schlossnagle is a natural-born leader and winner," said Ross Bjork, Texas A&M's director of athletics. "I guess we were done with his teams beating Texas A&M, so we decided we needed to bring him to Aggieland."
Schlossnagle is 9-7 when facing A&M, including 6-2 in the postseason with his teams eliminating the Aggies three times in the NCAA Tournament.
"From the moment we sat down and started talking about the opportunities here at Texas A&M, you could see his passion for our program and his ability to maximize our full potential," Bjork added. "I know I join fellow Aggies in saying we cannot wait to see what unfolds at Blue Bell Park and see how far Coach can take our program."
"To be at a place that is this committed to college athletics and developing young people has been a dream of mine for a long time."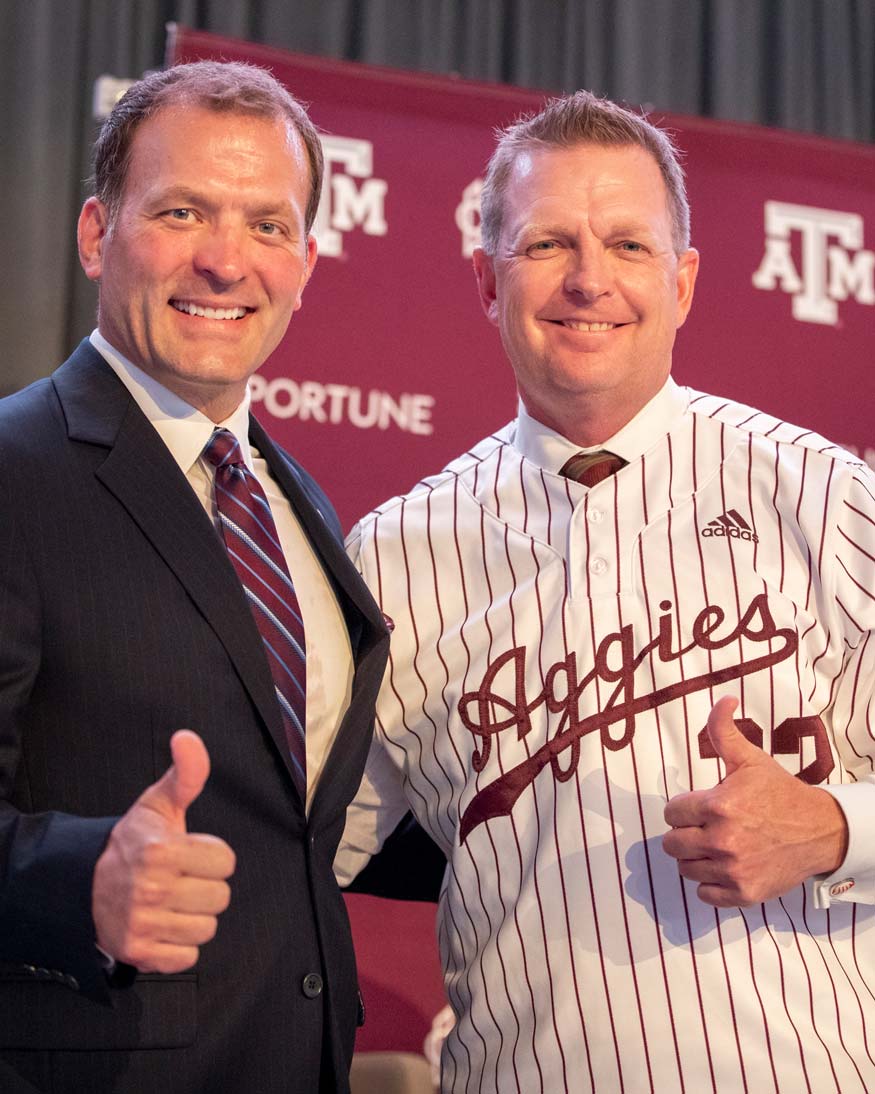 "It's cool to be next. It's even cooler to be first. To win the next national championship somewhere is really nice, but to win the first one, that's what drives me."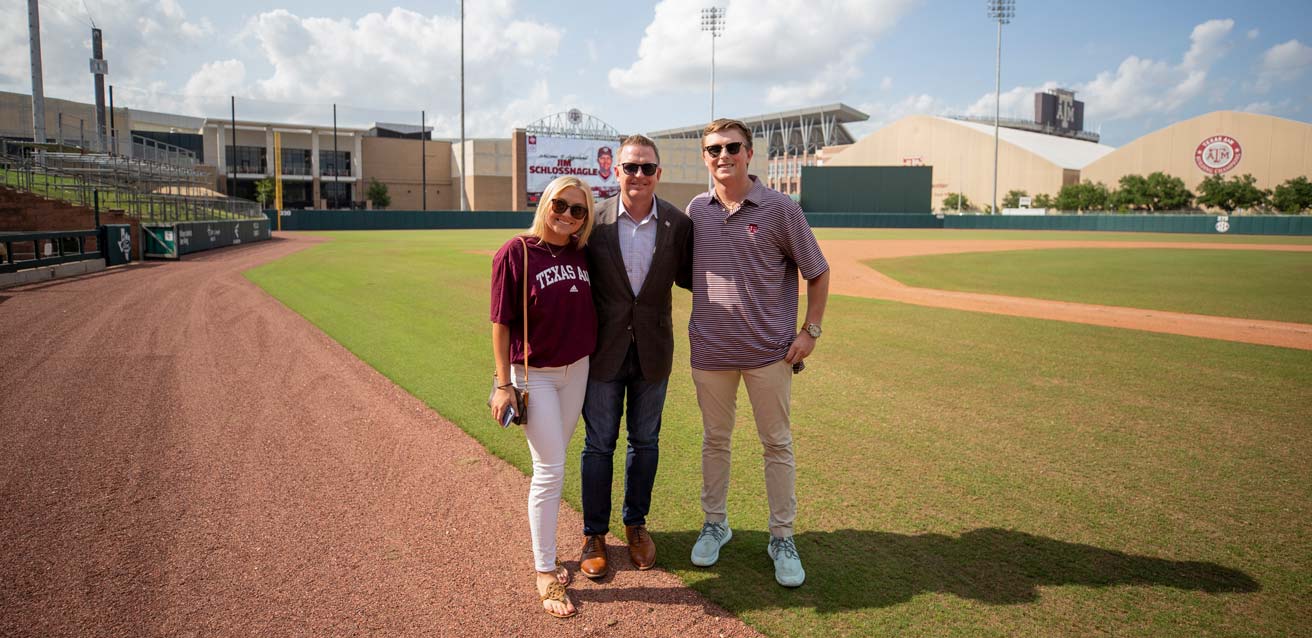 At A&M, Schlossnagle has a new staff and a new team. He is taking the steps to build a championship program.
"It's not like I'm coming to a place that hasn't had success," Schlossnagle said. "The program has been really good, but I do believe there's room for growth. The university believes that, and Ross Bjork believes that. That's the exciting part."
Schlossnagle has assembled one of the best staffs in the country with Nate Yeskie as associate head coach, Michael Earley and Nolan Cain as assistant coaches, Jason Hutchins as director of baseball operations, Chuck Box as director of player and program development, Jeremy McMillan as sports performance coach and Will Fox as director of video and analytics.
"Coach (Rob) Childress did a wonderful job guiding this program for the time that he did it," said Yeskie, who spent the past three seasons as associate head coach at Arizona. "You get to a point where sometimes change can be difficult, but it can also be what's needed at that time. We're certainly up for the challenge that's out ahead of us.
"At the same time, we understand there's a process to it, and it's not going to happen overnight. There are some things that we're going to have to get in place as we continue to work through this. As competitors, we want to get that done as soon as possible."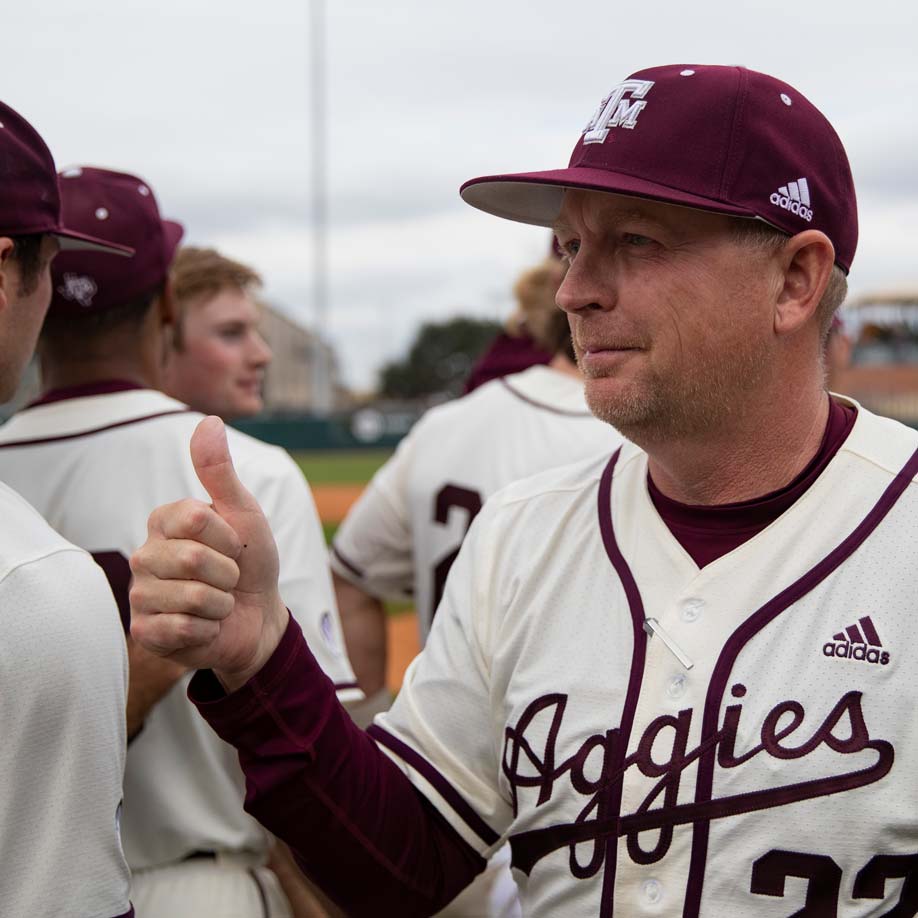 The Aggies added eight transfers during the offseason, with Baseball America rating them the nation's best transfer class for 2021. Utility player Jack Moss, an Arizona State transfer, catcher Troy Claunch, an Oregon State graduate transfer, and pitcher Micah Dallas, a Texas Tech transfer, are expected to play big roles during the first season of the Schlossnagle era.
"I genuinely think that the number of new guys we have is going to be beneficial for us," said Claunch, a career .290 hitter. "Yeah, sometimes transfers can disrupt the mojo, but because everything is so new here, it's new for everybody. Everybody's out to prove themselves. It's kind of been a rallying cry. It's a fresh start, and we're all kind of bonding around that.
"Having us older guys transfer is really helping, because a lot of us have been there. We've done that. We know what it's supposed to look like, and we know what needs to be done to get to that point. I think it's been amazing."
When Schlossnagle cleaned out his closet, he gave all the purple clothes to his kids, though they also now own plenty of maroon. He's learned the words to the Aggie War Hymn and has gotten better at using "Howdy!" in greeting.
Now his focus is on bringing a national championship trophy home to Blue Bell Park.
"The goal is a national title - that's it," he said. "There will never be a day when the goal is anything less than that."
It's the only thing missing on Schlossnagle's resume, and something the rabid fan base in Aggieland has longed for.
"It's cool to be next," he said. "It's even cooler to be first. To win the next national championship somewhere is really nice, but to win the first one, that's what drives me."