Champions Council Members
Laura & Michael O'Brien '78
---
By Samantha Atchley '17
To Laura and Michael O'Brien '78, one of the most admirable qualities of Texas A&M is its value of tradition. Despite the changes that time brings, the atmosphere in Aggieland stays the same. To keep that spirit alive, the O'Briens humbly give back in hopes that others will continue to enjoy the same genuine experience.
"So many people have given before Michael ever came to A&M, and certainly before our children did," Laura said. "You just want to keep paying it forward and keep giving back as you're able so that others can have that same experience and those benefits."
The Aggie tradition began in the O'Brien family when Michael transferred from UT Arlington in 1976. Attracted to the unmatched traditions and education A&M had to offer, Michael found himself right at home in the College of Business where he graduated with a BBA in Finance alongside the Fightin' Texas Aggie class of 1978.
"I will never forget the family atmosphere at A&M," Michael reminisced, "from the friends that you made, to the Bonfire before the Texas game to Aggie Yell Practice."
A 1982 Texas Tech graduate with a BBA in Accounting and Finance, Laura grew to bleed maroon when mutual friendships led her to a blind date with Michael in 1984. Fast forward a few years and the two were happily married with three children – Michael Jr. '12, Shannon '15 and Kyle '18.
"I appreciated all the values that A&M stood for and to see the impact it was having on them and their college experience," Laura said of her children.
With the addition of Shannon's husband Reed Loftis '15, Michael says his Aggie family now rules at all the holiday dinners.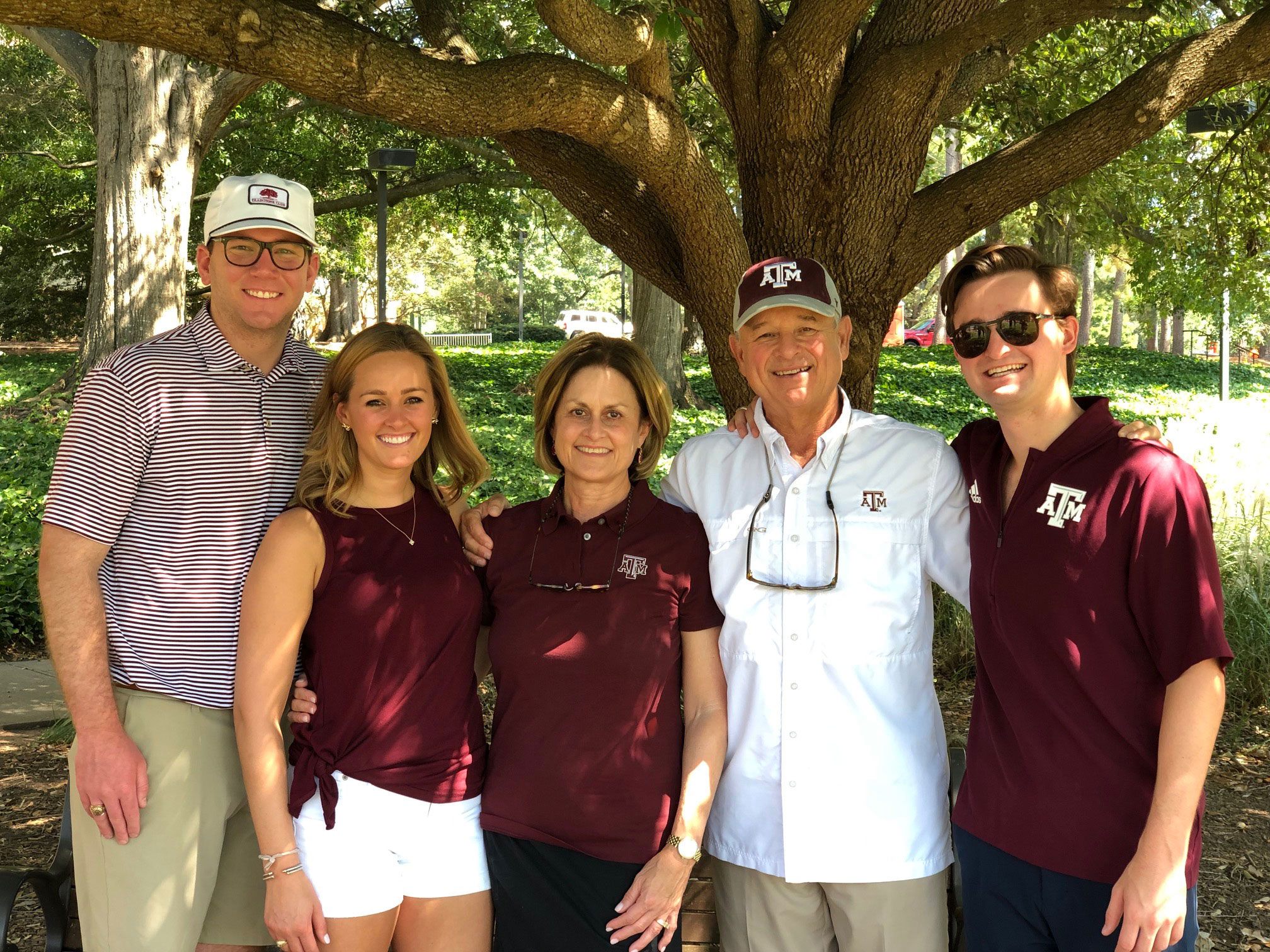 "We donate to better the university, but we also do it to show our children and show our nephews and nieces that you need to give back, to Texas A&M specifically, because it's such a great university."
BECOME A CHAMPION FOR AGGIE ATHLETES
Join Laura and Michael O'Brien '78 as Champions Council members with a philanthropic investment in support of championship athletics. Contact Lauren Hickey at 979-260-7595 or by email
Given their family ties to Aggieland and desire to support A&M, Laura and Michael decided to make their impact on Aggie Athletics by becoming Champions Council members in 2013. Since then, the two have gained a deeper understanding of the athletics program's trajectory and are excited as ever to continue making an influence in the lives of student-athletes.
"We were inspired to join Champions Council because we wanted to give back to the university that had been such an important part of our children's education and college experience," Michael said.
In addition, the O'Briens also appreciate the exclusive access to special events and receptions that keeps them informed about A&M Athletics directly from prominent leaders in the department.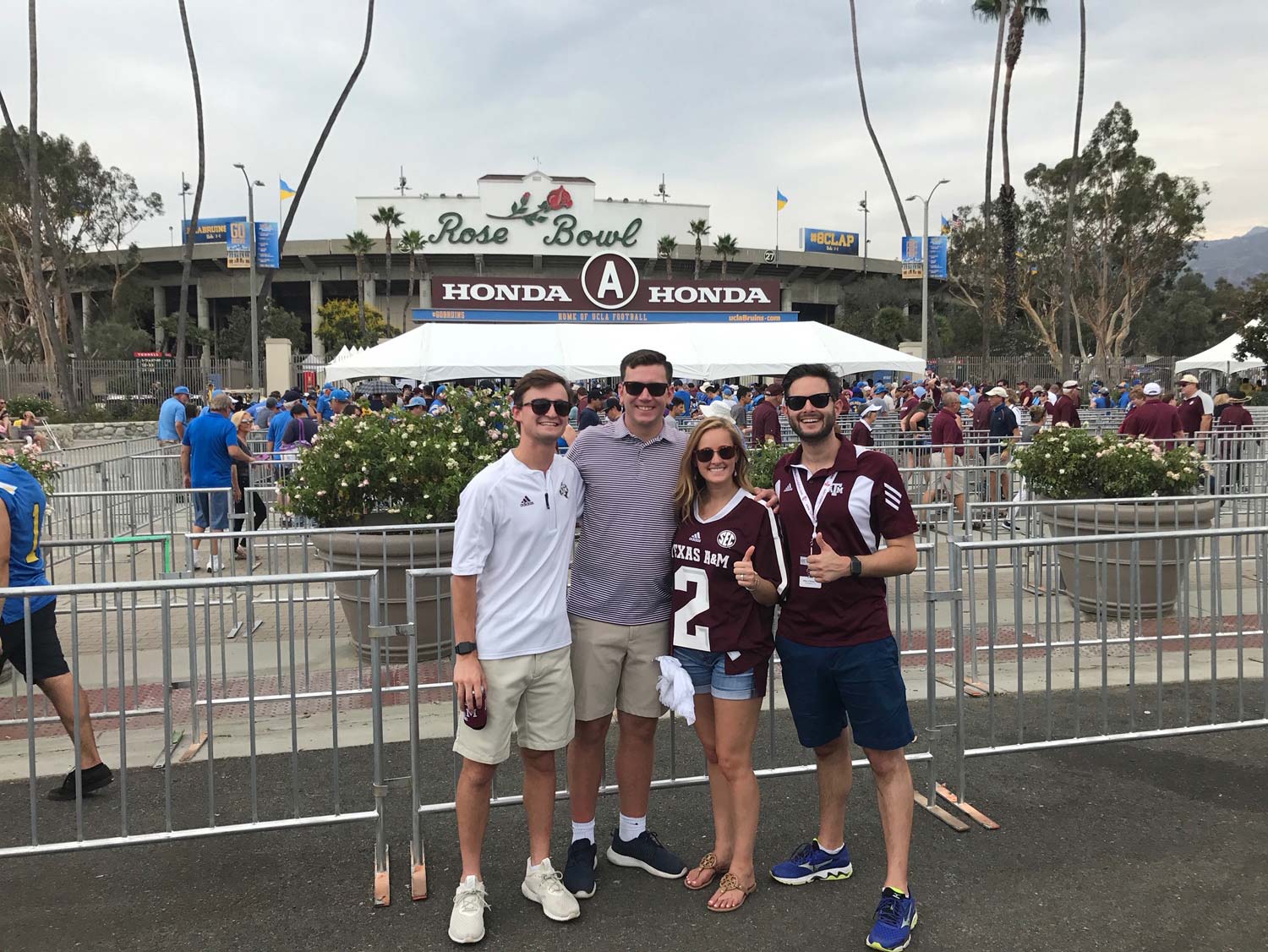 "I think it's interesting to be able to hear from people like the Athletics Director, the new basketball coach or the football coach and just hearing what's going on with the program," Laura said. "That kind of motivates you to keep giving because you can see that they're still communicating the same things that we value as far as education and giving these kids a great athletics experience that ends with a degree."
Despite the exponential growth they have seen since joining the 12th Man Foundation, the O'Briens still recognize the need for A&M to remain competitive in the world of collegiate athletics.
"We know that A&M is right up there in the top two or three in the country in athletic facilities due to donor support," Michael said. "But we also know A&M has to be competitive in order to be able to attract student-athletes. Contributions also go toward hiring nutritionists, hiring tutors for all the student-athletes and it just helps them build better people."
At the end of the day, that is essentially what matters most to the O'Brien family – building tradition, building championship athletics and building better people at Texas A&M.
"We donate to better the university," Michael said, "but we also do it to show our children and show our nephews and nieces that you need to give back, to Texas A&M specifically, because it's such a great university."