Impactful Donors
Kris '81 & Bruce Petersen '83
---
By Samantha Atchley '17
Once they experienced the spirit of Aggieland, there was no turning back in the eyes of Kris '81 and Bruce Petersen '83. The world-class education, life-long friendships and priceless camaraderie that came from Texas A&M has impacted their lives in countless ways, inspiring them to pay it forward with their generous commitment to the 12th Man Foundation.
A south Texas native, Kris was drawn to Texas A&M at first sight. After being introduced to Aggieland by an influential educator in her life, Kris's first experience on campus sealed the deal. Kris went on to earn a BA in Journalism and a minor in Biology from A&M, which she used in her public relations career in the health industry.
Spending his childhood between the Midwest and Houston, Bruce's decision to attend Texas A&M was partially persuaded by his family settling in the Tomball area. However, once he was close to Aggieland, his connection to A&M grew even deeper than anticipated. Bruce earned his BBA in Finance from A&M in 1983 and has spent his professional career in investments and real estate. Bruce proudly celebrates 34 years with USAA Real Estate, where he currently serves as Executive Managing Director for the company.
Though Kris and Bruce never crossed paths while in Aggieland, Texas A&M still brought the couple together when they met as young professionals in the San Antonio A&M Club. Soon thereafter, the couple married and permanently settled in the San Antonio area where they raised their twin sons (Bryce '14 and Dane '14) and continued the tradition with their growing Aggie family.
"We started taking our boys to football games when they were pretty young," Bruce recalled. "They grew up wearing maroon and white. I think they became really comfortable with it and ended up going to A&M as well."
"The more you're educated about what A&M has and what the 12th Man Foundation is doing for student-athletes, you can't help but want to help."
Today, the Petersens still reside in San Antonio though they proudly call Aggieland a second home. As Champions Council members and loyal Aggie football and baseball season ticket holders, Kris and Bruce happily return to campus every chance they get.
"With the friends we've made at A&M, we just love to get together around Aggie Athletics and enjoy the facilities," Bruce said.
Along with their dedication through season tickets, the Petersens have also provided generous philanthropic gifts that make a significant impact on the 12th Man Foundation's mission.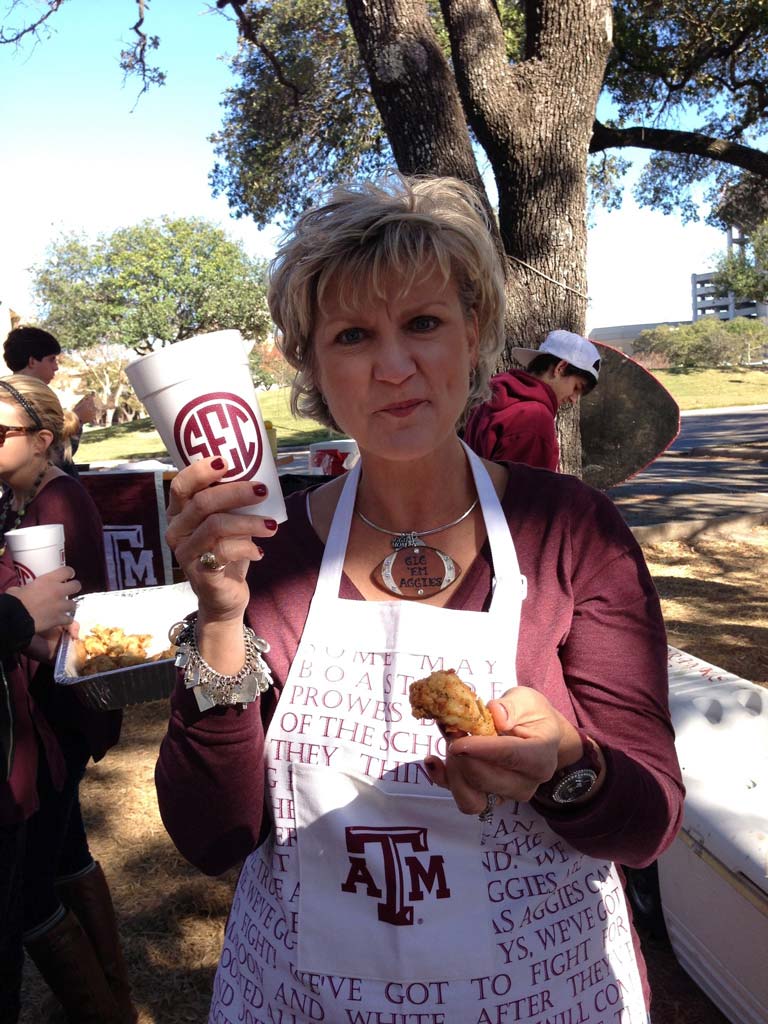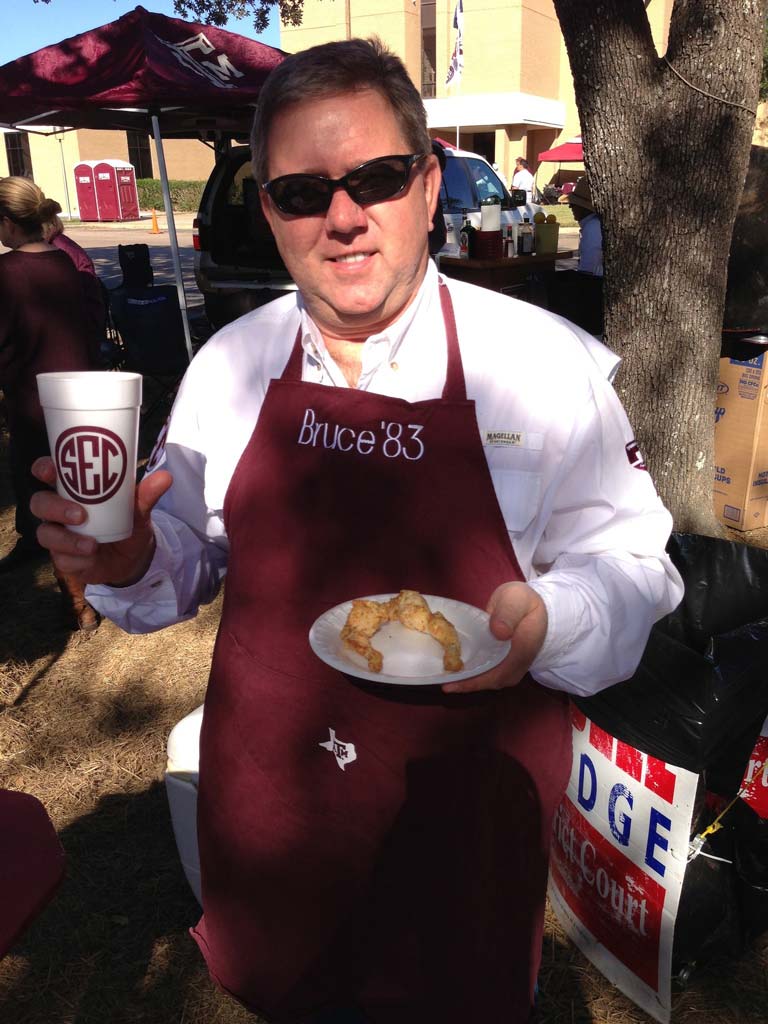 "When we got involved with the 12th Man Foundation, it was the right point in our life to start giving back in a meaningful way," Bruce said. "When A&M got the opportunity to go to the SEC, we felt like we had to be competitive as a university, and while it meant a lot to us that A&M could take that leap, Kris and I wanted to do our part to help make sure that happened."
And to the Petersens, the reason to continue giving back is simple. Aggies want to see other Aggies succeed.
"To me it's a no-brainer because your support is really promoting academics and giving someone a chance at an education from a great university like Texas A&M," Bruce said. "It's all about trying to help them. I worked all four years of college every week and in the summers, and that didn't leave a lot of time for anything else. I'd rather help these student-athletes focus their energy on what they love."
While they humbly view their contribution as part of a team effort, Kris and Bruce take great pride in how far Texas A&M Athletics has come and what the programs have accomplished since their days as students on campus.
"When you drive up and see these facilities, it just makes me so proud that our school has them," Kris said. "I feel so proud of where the department is right now. I think Ross Bjork is doing a great job, and I love our coaching lineup. They want to make good people out of the men and women in the athletic programs, and that's important."
As a couple who have watched and contributed to the progressive trajectory of Texas A&M Athletics as students, Aggie parents and die-hard fans, Kris says while they are blessed to be able to financially contribute, she doesn't know how one could ever walk away after the impact A&M has on your life.
"Once you get a little bit more involved, you get to know the staff, you interact with the coaches and the kids at events and you tour the facilities – it just exposes you to what's really going on outside of what's happening on the field on Saturdays," Kris said. "In other words, the more you're educated about what A&M has and what the 12th Man Foundation is doing for student-athletes, you can't help but want to help. Then it's just a matter of can you help at that time, or can you look forward to doing it at some point when you're able to."