12th Man Staff
Randy Howard
---
Dedicated staff member retires following 30 years of service
By Samantha Atchley '17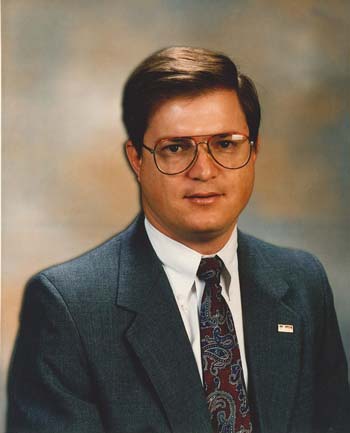 After 30 years of service to the 12th Man Foundation, Senior Vice President of Finance Randy Howard announced his well-deserved retirement from the organization earlier this year. A highly valued employee, leader and friend to many, Randy's contribution to Texas A&M has made a sizable impact that is difficult to put into words.
"Randy epitomized selfless service, giving 30 years to Texas A&M Athletics via his work at the 12th Man Foundation," said Michael Solomon, Senior Vice President of Annual Fund and Donor Services. "He was fundamental in keeping the organization financially organized through a period of unprecedented growth and always saw to it that donor funds were stewarded and spent properly."
Getting to know and service the loyal donors was always a very special part of the job to Randy, and he found himself getting as much out of the interactions as he hopes the donors did.
"The thing that always amazed me about it," said Randy, "are the people who are contributing to us and thanking us for what we do. Here they are doing all they do to support our school and while they're doing it, they're thanking us. I have always been humbled by that."
Just as donors have made a difference for Aggie Athletics, so has Randy Howard. As Director of Accounting Terri McKee says, Randy has helped the organization become what it is today, and his years of dedication and hard work will certainly help shape what is yet to come in the future.
"I will always be thankful for the years we have worked together," added Terri. "Through his tenure, he has modernized a complex finance operation. His impact will be long-lasting."
As an Aggie as well as a sports fan and an accountant, there is no doubt Randy has been right where he belongs. As much as the staff will miss his leadership and friendship within the office, they are equally as happy for him as he reaches this milestone.
"Randy has been a tremendous asset to the 12th Man Foundation and his 30 years of service demonstrate his unwavering love and passion for Texas A&M," said Kathleen Curnutt, Vice President of Finance. "He has been instrumental in leading the organization and providing valuable insight and guidance in helping achieve its goals. I have been honored to work alongside Randy and I am truly thankful for his leadership, guidance and friendship."
In his retirement, Randy plans to play at lot more golf, spend quality time with his grandchildren and take part in some volunteer work.
"Randy served Texas A&M and the 12th Man Foundation with honor for 30 years," said President & CEO Travis Dabney. "The organization and its staff members gained valuable expertise and support from Randy and we all wish him well in the next chapter of his life."
Randy calls his experience working at the 12th Man Foundation "awesome."
"When I started in 1990, we had seven full-time employees and one student worker," he said. "Now there are approximately 50 full-time staff and over 100 student workers, but there is still a strong sense of teamwork that makes it a great place to work. I love Texas A&M and Aggie Athletics so it was a pleasure to work to help both be the best they could be."