Rebecca McCaulley
12th Man Foundation's Director of Premium Seating
---
By Katelyn Buys '14
Two thousand one hundred seventy-two miles span the roadways between Corvallis, Ore. and College Station, Texas. Fortunately, Rebecca McCaulley and her family, husband Adam and son Cameron, decided to make that journey to join the 12th Man Foundation staff last August.
Rebecca began her career in college athletics fundraising at Oregon State University, her alma mater, in May of 2013. A collision of her passions - people and sports - Rebecca has found a calling that lends itself well to her vivacious and hardworking personality. Those same characteristics led her to apply for an opening at the 12th Man Foundation.
"I was ready to grow professionally," Rebecca said. "The 12th Man Foundation, being an industry leader, was at the top of my list, but I also was looking for a place that would be comfortable for my family."
Just prior to her one-year anniversary with the organization, Rebecca was promoted from senior manager to director of premium seating. This advancement in her career speaks to Rebecca's work ethic and lead-by-example attitude.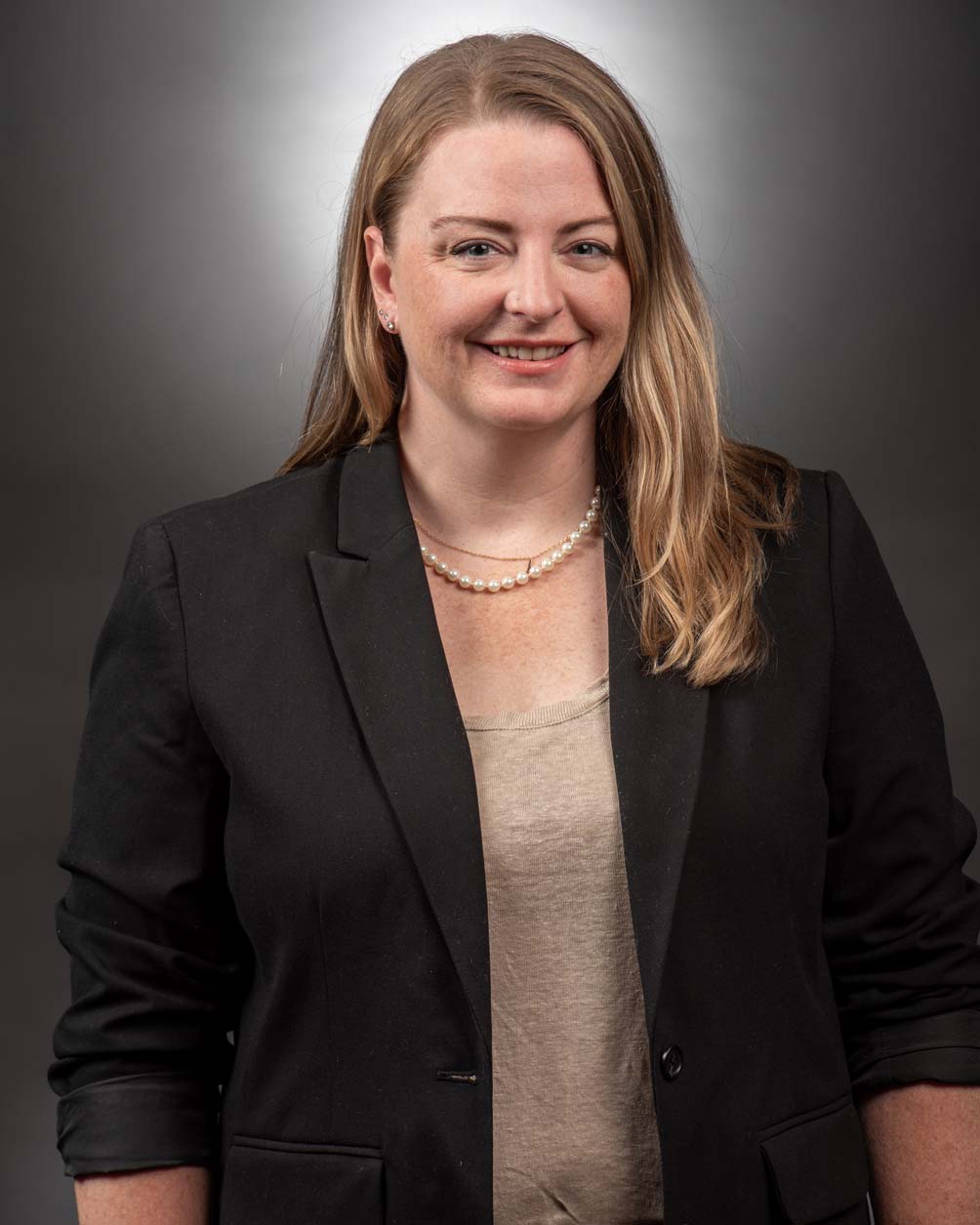 "I hope every fan that enters Kyle Field exits with a smile because their experience was special, meaningful and magical."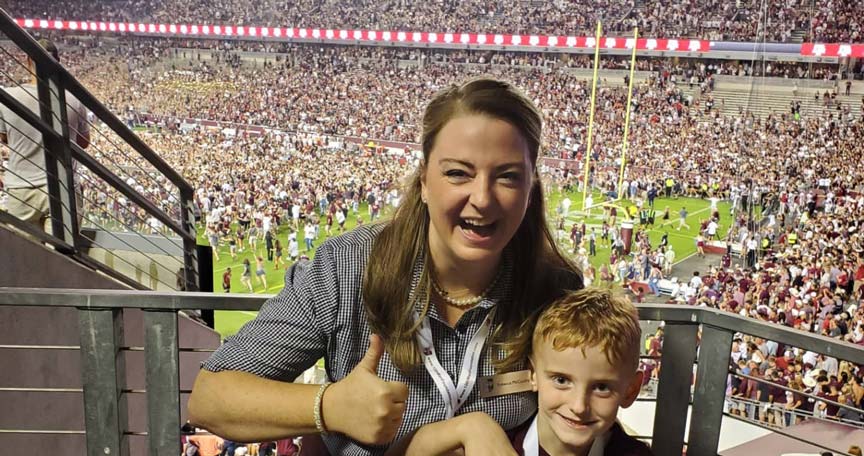 "Rebecca has exuded a true passion for providing high-level service from our first phone call," said Christina Webster, senior director of development. "Since joining the team, she has worked to preserve processes that have been successful while evaluating and improving others. Her ability to learn and retain information quickly combined with the positive attitude and passion for her job she brings to work every day has really helped to propel our team to the next level."
Rebecca's approach toward her professional goals and personal expectations aligns nicely with those of the 12th Man Foundation: respect, accuracy, service and excellence.
"I hope every fan that enters Kyle Field exits with a smile because their experience was special, meaningful and magical," Rebecca said.
Brian Bishop, vice president of major gifts, calls Rebecca a true professional.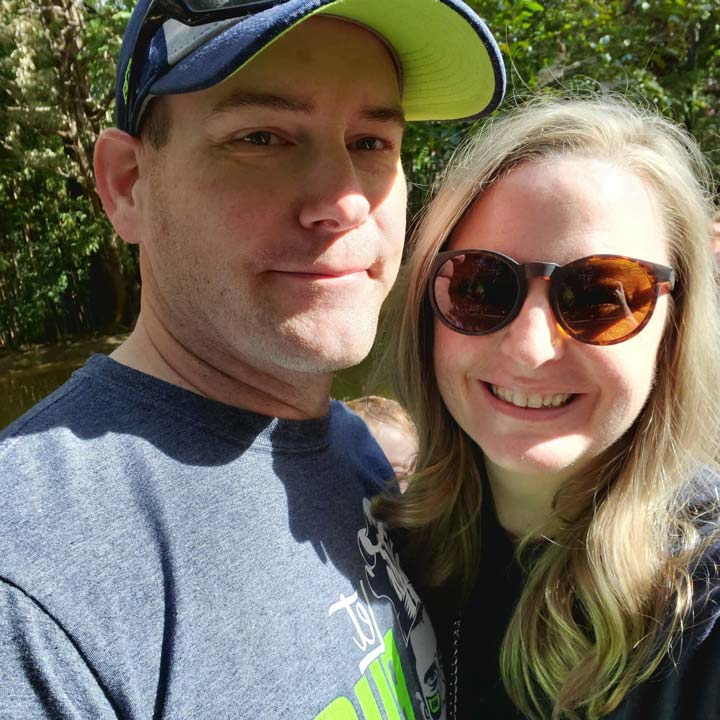 "She is an absolute gem to work with in the office and someone I enjoy visiting with on a personal basis," Bishop said. "Every time I have needed something for a donor, ticket holder or guest at one of our venues, Rebecca has always responded with a willingness to help and does so with a caring and engaging personality. No task is too big or too small for her."
Outside of work, Rebecca and her family have enjoyed putting down roots in their new community, exploring all that the State of Texas has to offer and, of course, supporting A&M every chance they get.
"College Station is similar to Corvallis," said Rebecca, "and since moving here, my family is falling in love with it."
The 12th Man Foundation is proud to have Rebecca on its team and looks forward to donors and tickets buyers engaging and interacting with her for years to come.