Joseph "Red" Bryant '07
Former A&M defensive lineman's relentless work ethic opened the door for a life-changing opportunity
---
By Will Johnson '01
The tall pines of east Texas can cast a shadow. Coming out of Jasper, near the Louisiana border, Joseph "Red" Bryant may have felt a bit in the dark during the recruiting process.
Bryant was teammates with one of the most sought-after players in the country, Jorrie Adams.
A look back at the 2003 recruiting class shows Adams was the 19th ranked player in the nation according to 247sports.com. Bryant was 530th.
"Texas A&M used to hold a Nike Camp during the summertime," Bryant recalled. "Everybody wanted Jorrie to come and rightfully so, but I was able to tag along."
While Adams was the main attraction at the camp, Bryant's work ethic stood out to several in attendance including then-A&M head coach R.C. Slocum.
At one point, Slocum turned to his defensive line coach and asked, "Who is that guy?"
Bryant remembers what should have been an unremarkable drive back to East Texas. It was anything but.
"From the time I left College Station to the time I made it home, Coach Slocum had offered me a scholarship to become an Aggie," Bryant said. "I was full of pride and overjoyed. My mom had to calm me down."
Out of the pines and thrust into the spotlight in front of the 12th Man at Kyle Field, Bryant became a leader in the locker room and a star on the field.
During Bryant's freshman season in 2004, wins over Clemson, a ranked Oklahoma State team and Texas Tech in overtime sent A&M to the Cotton Bowl. In his junior year, the Aggies went to the Holiday Bowl, followed by the Alamo Bowl his senior season. Bryant and the Aggies topped Texas in both seasons, and his unforgettable blocked extra point in overtime against Oklahoma State in 2006 secured a 34-33 A&M win.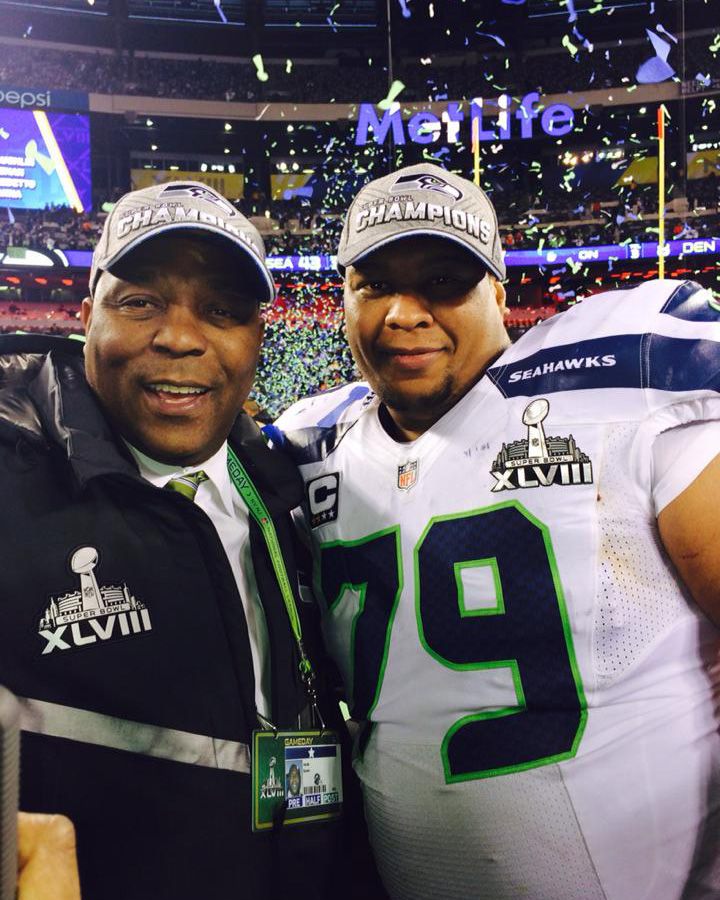 "My scholarship at Texas A&M allowed me to receive a great education at one of the best universities in the country. And I had the opportunity to play ball in front of the best fans in all of college football, if not the world."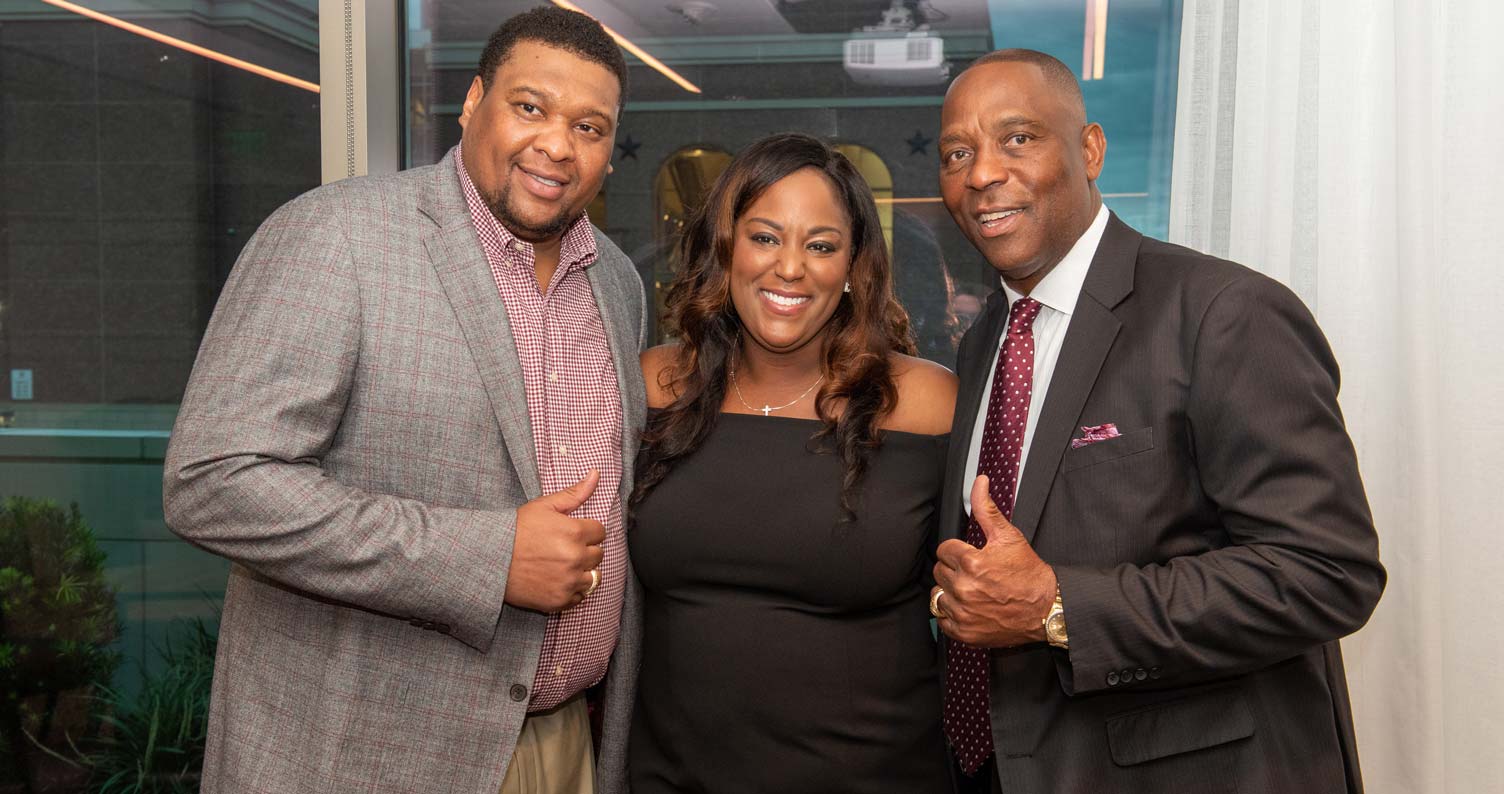 Bryant was successful at A&M for the same reason he earned his scholarship. He put his head down and went to work every single day.
"I believe I was a leader who tried to lead by example," Bryant said. "I wouldn't ask my teammates to do something I wouldn't do."
Stephen McGee was A&M's quarterback for three of Bryant's seasons in Aggieland.
"He earned the respect of his teammates with his play on the field and his work ethic off the field," McGee recalled. "Red was an emotional leader, but he always led first with his actions."
In very much an Aggie way, Bryant's leadership skills showed up when greatest required.
"When our team needed leadership the most through adversity," says McGee, "Red always stepped up to the plate and answered the call."
His historic achievement with the Pacific Northwest's pro football franchise could not have been scripted any better.
Bryant is married to former A&M soccer student-athlete Janelle Green. Meeting Janelle is the most memorable moment of his time at A&M.
After A&M, Bryant spent eight seasons in the NFL, mostly in Seattle. On February 2, 2014, Bryant and the Seahawks won Super Bowl XLVIII over the Denver Broncos in East Rutherford, N.J.
"She has been my strongest supporter and toughest critic when need be," he said.
Born in Seattle, Janelle is one of the daughters of Seahawk and Aggie legend and College Football Hall of Famer Jacob Green.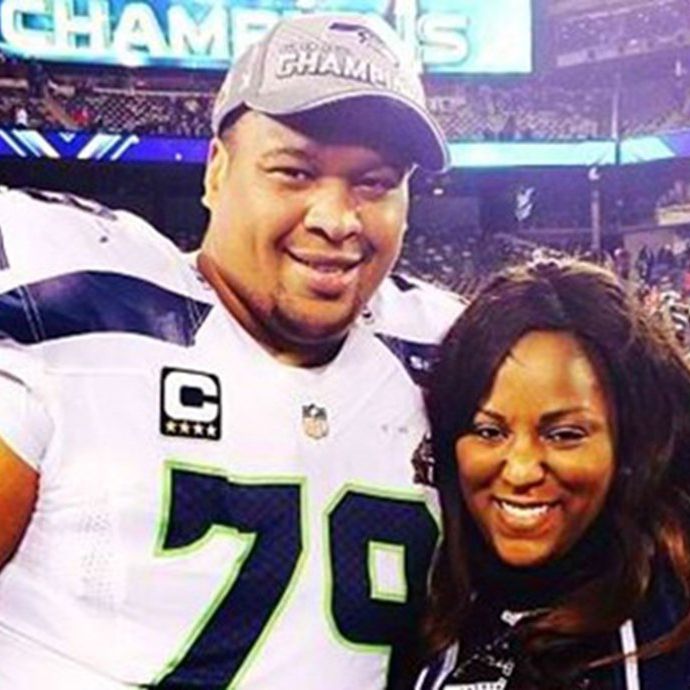 Now the vice president of principal gifts for the 12th Man Foundation, Green was one of the first great stars to play for the Seahawks. He helped lay the foundation, and Bryant, wearing the same No. 79 as his father-in-law, finished the job by helping the franchise win its first Super Bowl.
"Red is everything Texas A&M stands for," McGee said. "He's unselfish, team oriented, a leader on and off the field and the kind of human being that will be successful in whatever ventures he undertakes. I was privileged to call him a teammate."
From hidden among the pines, to the forefront on football's biggest stages. It all started when Bryant received that call from Slocum.
"My scholarship at Texas A&M allowed me to receive a great education at one of the best universities in the country," said Bryant, who was the first member of his family to graduate from college. "And I had the opportunity to play ball in front of the best fans in all of college football, if not the world."
Bryant also came to realize that A&M keeps giving, long after the pads and cleats are hung up.
"Once my time was up, and I had to transition back to the real world," recalls Bryant, "there were Aggies there to hold my hand and help me find other things I could do that I had never thought about before."
After football, he and Janelle have focused on investments, starting Red Station Properties in 2017. With four children heavily involved in sports just like mom and dad were, there's not a lot of time to be a "retiree." Red even does some coaching of his kids' teams.
The Bryants are also proud supporters of Aggie Athletics and have contributed to multiple capital campaigns through the 12th Man Foundation in addition to creating the Hill Brooks Learning Specialist Endowment, which helps fund a position within A&M's Center for Student-Athlete Services. The endowment is named for Coach Royce Hill and Sue Brooks, two mentors who helped change Red's life and were instrumental in him going to college and being successful.
"Coming to A&M was one of the best decisions I've ever made," he said.
That decision that followed the offer of a scholarship has led him well.
Red Bryant is out of the shadows and is a light for those who surround him.