1922 Fund Student Athlete
Riley Sartain '19
---
By Matt Simon '98
For Riley Sartain, there really wasn't a question where she would go to school. Her father, Chris, was a member of the Corps of Cadets. Her mother, Lauren, also an Aggie. Her grandmother lives in College Station and Sartain was a regular at A&M's summer softball camps.
Once on the team, Sartain started 232 of a possible 236 games in her A&M career. She was named an All-American in 2017, competed in four NCAA Tournaments, advanced to two Super Regionals and reached the game's pinnacle, the Women's College World Series, as a sophomore. And finally, she became one of six Aggies to ever be drafted into the National Pro Fastpitch league.
"Not in our wildest dreams did we ever think she'd walk away with all those accomplishments and be on the walls of the stadium," Chris said. "If you'd have told me that while she was at camp as an 8, 9 or 10 year old...I'd have called you crazy."
Fast forward to this spring and Senior Day, and Lauren says watching her youngest daughter that weekend was amazing.
"We didn't realize how many people's lives she'd touched," Lauren said. "There were ushers coming up to us, thanking us, hugging us, emotional about it, saying they were going to miss her."
For head coach Jo Evans, that Senior Day was a little harder than usual. And that's because of the person Sartain is.
"I loved being around Riley," Evans said. "I love her family. They just know what it means to be an Aggie. Her parents have raised her to be a leader, to stand on principle and be a person of character. She didn't take her A&M experience for granted because her family didn't take it for granted. She showed tremendous resilience and loyalty to our program when it wasn't easy.
Sartain became the first Aggie to play her final season as a senior at Davis Diamond. It's an honor she calls a dream come true.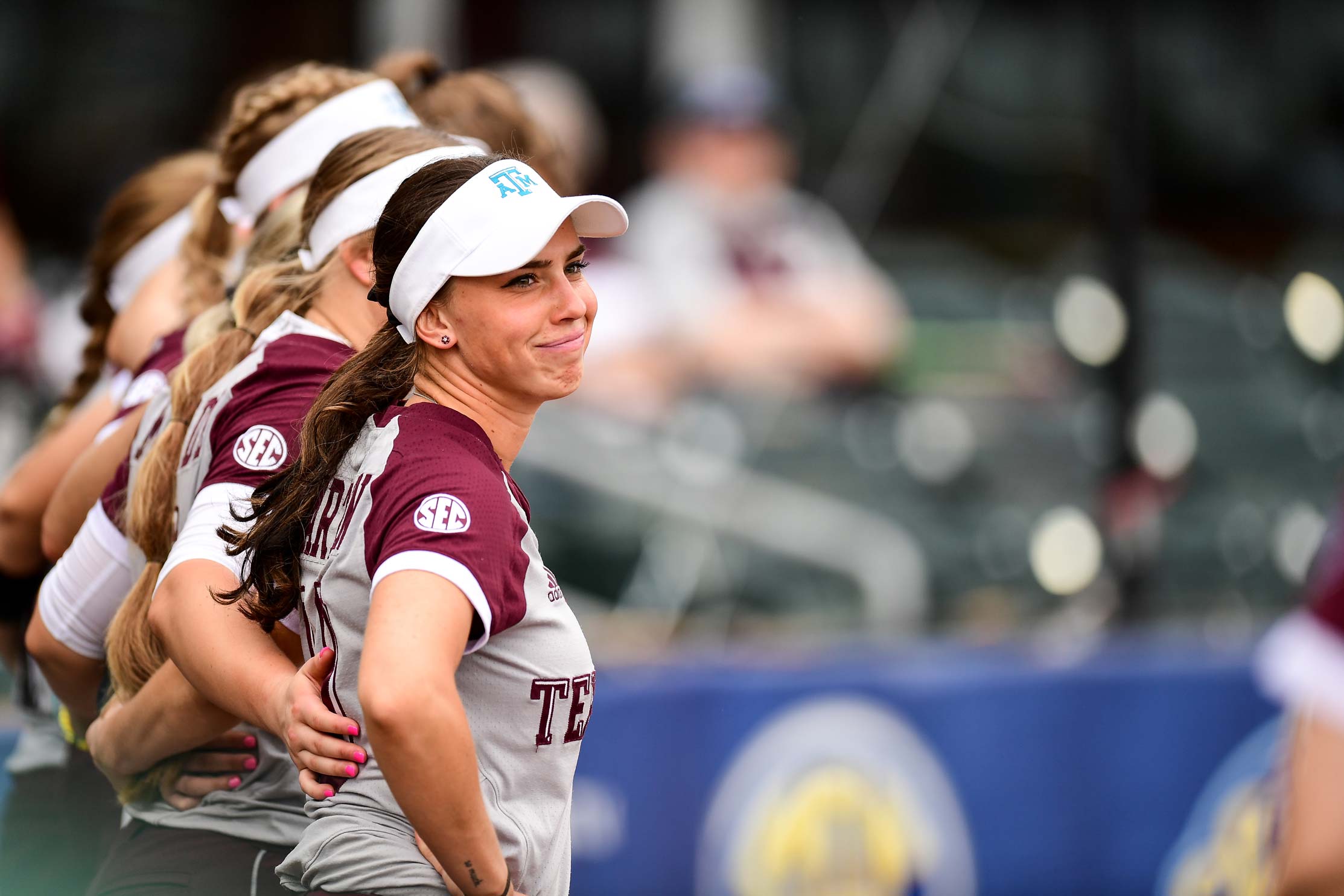 For Sartain and the Aggie softball team, the best part about Davis Diamond is that the stadium's namesakes –Becky '76 and Monty '77 Davis –are right therewith them, feet from the dugout, riding the highs and lows of the season as if they're on the roster.
"I'm super happy that not only are their names on there, but they're in our hearts and in our lives," she said. "They're much more than a name on a stadium. They are part of our family."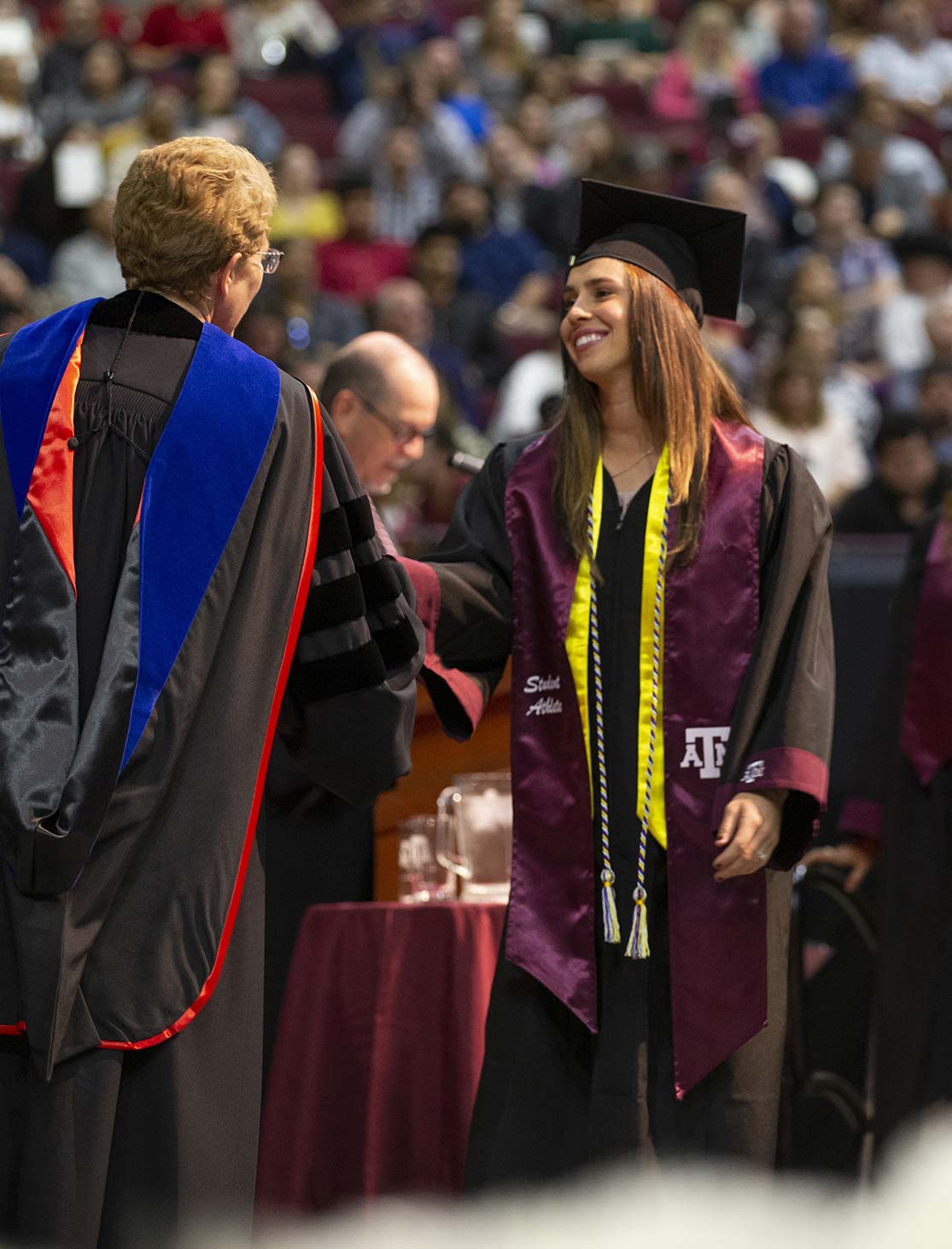 "I'm extremely glad the 12th Man Foundation connects us with other Aggies who want us to succeed and want us to do better. Being able to communicate with Linda and J.D. Woodward, exchanging letters with them, seeing them at functions and being able to express gratitude to them and how special they made me feel is really cool."
INVEST IN THE FUTURE OF STUDENT-ATHLETES
Donors Linda & J.D. Woodward have made a lasting impact on Riley Sartain's life with their gift and pairing through the 1922 Fund. Join the Woodwards and help support the 12th Man Foundation in its desire to endow scholarships for every Aggie student-athlete. Contact Lauren Hickey at 979-260-7595 or by email
In May, Sartain received her degree in sports conditioning, while earning a double minor in business and coaching. She was a Cum Laude graduate and was named distinguished honor graduate of the College of Education and Human Development, the department's most prestigious award.
Sartain competed this summer with the Scrap Yard Dawgs, a team based in Conroe. She traveled the country and played against Team USA. All the while adding more to a pretty incredible softball experience.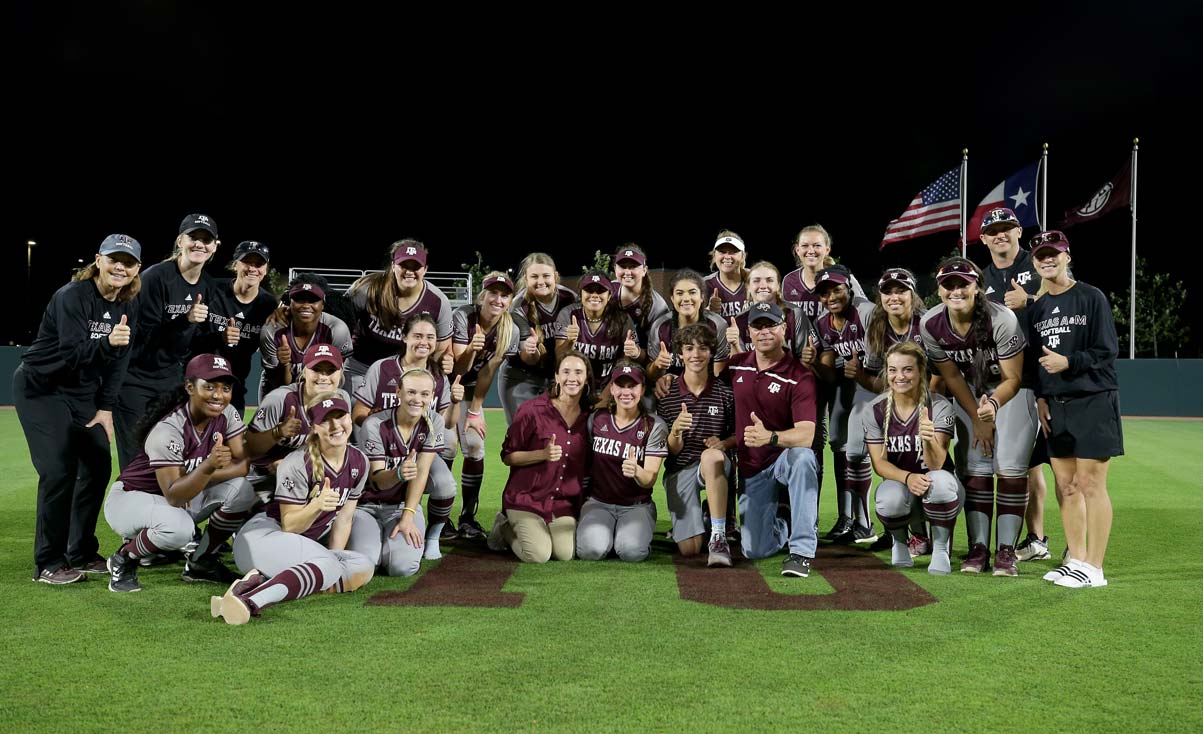 In addition, she got married this fall. As far as life after softball? Exploring that passion, Sartain has built a fiercely loyal following on Instagram posting videos that teach technique and analysis to younger players. Her channel (@rileysartain) has roughly 45,000 followers.
And with that following comes an opportunity. If the business side works out, she plans to start an app and website centered around player development and creating the "wholesome athlete," which she describes as focusing on softball, nutrition, conditioning and most importantly faith.
"I never would have expected to have the opportunities I did while playing softball for A&M," Sartain said. "Dreaming about being an All-American and playing in the World Series is one thing. But to actually do it? I'm lucky to have it happen. I put a lot of time into my priorities and what I wanted to get out of my experience. It paid me back tenfold."