Impactful Major Gift Donors
Shannon '18 & David Riggs '99
---
By Brian Davis '01
Shannon and David Riggs always envisioned establishing a scholarship to support a student's college education even before they thought they would have children of their own. With the 12th Man Foundation, the couple found the perfect avenue to focus their philanthropy, setting their sights on supporting student-athlete education through the 1922 Fund.
"We set a lifetime giving goal to fully endow a scholarship for a student-athlete," Shannon said. "That's a gift that's going to endure and be a legacy, potentially for generations."
More specifically, Shannon and David want to fund scholarships for student-athletes who aspire to work with children with special needs, something that has been especially near and dear to their hearts since they first met.
"To be able to follow a student-athlete, provide mentorship and be able to say their entire academic career is taken care of is far more meaningful to us than where we sit on Saturday," David said. "We feel fortunate that we can provide an opportunity like this, especially knowing that college would likely be out of reach for some student-athletes if it weren't for the 1922 Fund."
AGGIE CONNECTION
For David, coming to Texas A&M was always a "no brainer." Born and raised in Boerne, Texas, David only applied to A&M, arrived on campus as a freshman in 1995 and graduated in 2000 with a bachelor's degree in Journalism. He bought season football tickets in 2001 and has been a season ticket holder ever since.
Originally from Michigan, Shannon grew up in a military family, graduated from high school in Killeen, Texas, and earned a bachelor's and master's degree from Baylor.
Her first connection to A&M occurred after college when she began dating an Aggie who brought her to a football game at Kyle Field. Shannon recalled the experience was a bit uncomfortable at first and is thankful to this day that another Aggie jumped in to explain everything that was happening in the stands and on the field. She's still friends with many Aggies she met that day and credits them with her love of the university.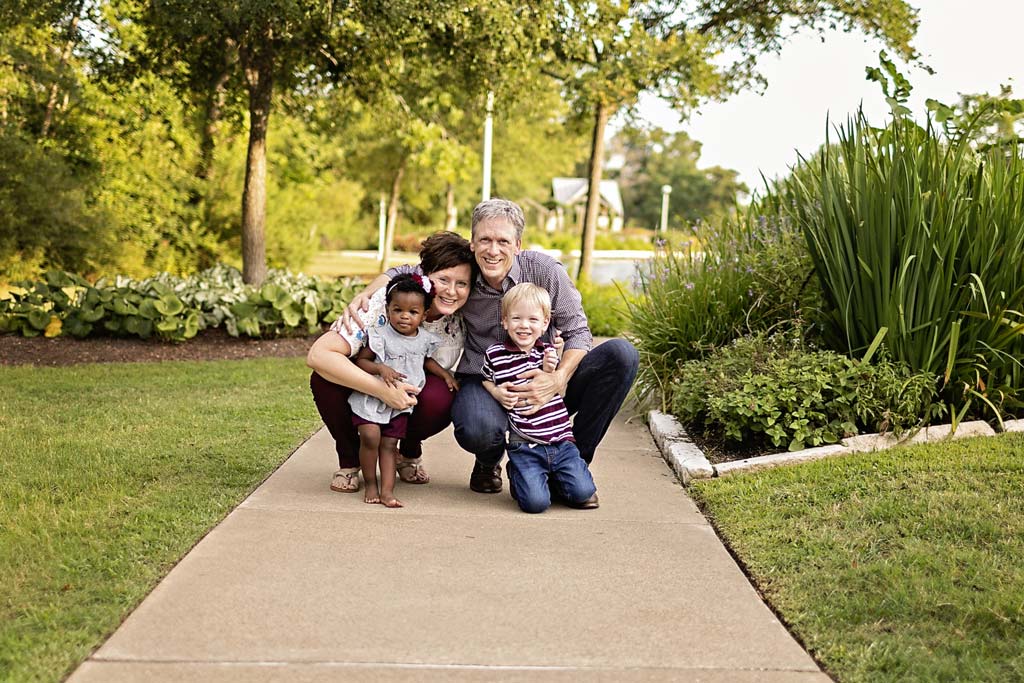 "We feel fortunate that we can provide an opportunity like this, especially knowing that college would likely be out of reach for some student-athletes if it weren't for the 1922 Fund."
YOU CAN MAKE AN INDELIBLE IMPACT
Shannon and David Riggs have set a lifetime giving goal to fully endow a scholarship for a student-athlete through the 1922 Fund.Join Shannon and David and make a direct investment in the long-term viability and success of Texas A&M Athletics. Contact Lauren Hickey at 979-260-7595 or by email
"The boyfriend didn't work out, but by the end of the season I was pretty ingrained in Aggie football and the culture," she said. "The following fall, I bought season football tickets with the same Aggie who took me under his wing at my first football game."
A few years later, Aggie Athletics helped bring Shannon and David together and has been an important part of their relationship since the day they first met. In fact, the couple's first date was at an A&M women's basketball game in 2012.
"We were talking so much that an older couple next to us left at halftime," David admitted. "Our friends sitting nearby confirmed we were a little too chatty, but that's what you're supposed to do on a first date."
Not long after the two began dating, they discovered their season football tickets were within 10 rows of each other in the same section on the west side third deck of Kyle Field.
Shannon and David were married in 2013 and made College Station their home.
UNEXPECTED GIFTS
Living in Aggieland, Shannon made the decision that she wanted to officially become an Aggie. So, in 2014, she began pursuing a PhD at the Texas A&M School of Public Health.
She finished the program in 2018, earning her PhD in Health Services Research with a specialization in healthcare economics. Along the way, David helped ensure she experienced all the traditions of a typical Aggie undergrad, including putting a penny on Sully and dunking her ring.
"She was an Aggie already in spirit," David said. "Now,no one can say she's not an Aggie."
Shannon's journey towards finishing her PhD included a pair of unforeseen blessings along the way. First was the couple's now 3-year-old son, Isaac, and then came their now 20-month-old daughter, Olivia.
"The opportunity to adopt Issac took us by surprise," David said.
"We got a call in the fall of my second year (in the PhD program) about a woman who was pregnant and looking for a family to adopt her baby," Shannon added. "She had two criteria. She wanted a family that wasn't able to have kids and she didn't want to know the family, but wanted to have a friend who knew the family."
David's cousin was a close friend to the birth mother.
"He arrived in April –six weeks before finals," Shannon recalled. "I was pretty adamant I was going to quit after making it through that semester, but David convinced me to keep going."
Then, during the fourth year of Shannon's PhD program, the couple began working with the state of Texas to adopt a child with special needs.
"As I was writing my dissertation, we got a call about a 3-month-old little girl who had been severely physically abused," Shannon said. "She was not expected to survive when she was admitted to the hospital as a 2-month-old, but she fought and battled for almost a month before eventually being ready for discharge. It was two weeks before Christmas and there was no chance that she was going home unless a family stepped in to say yes."
Shannon kept having a vision of a baby girl in a hospital bed during Christmas with no family.
"I thought, we can do better than this," she said. "So, after asking lots of questions and meeting with her doctors, we brought home a baby girl who was expected to have significant special needs."
David recalled that Olivia's injury list was 18 bullet points long and included multiple skull fractures, significant brain damage, rib injuries and a permanently damaged stomach.
"They thought she was going to be blind in one eye and would never walk or talk," Shannon added.
A year and a half later,Shannon and David are in the final stages of adopting Olivia. She's walking. She has vision in both eyes. She's starting to say a few words. While she will likely have developmental delays for life, she's doing remarkably well compared to what her doctors predicted.
"Although Olivia hasn't been adopted yet, we have had two completely different adoption experiences," David said. "Isaac fell into our laps from birth. We were at the hospital with the mom's family and our family. Olivia's has been more complicated. Both are blessings, but in different ways."
PROFESSIONAL JOURNEY
Since graduating, David has enjoyed a successful career working at A&M as the IT Admin for the Department of Biological and Agricultural Engineering.
Shannon has built a career working with children with special needs as a speech pathologist, which included starting her own speech pathology business. That path led to her current role in a leadership position with UnitedHealthcare in which she is able to work from home.
"The opportunity to continue to work and be a mom in a flexible at-home work environment and still do something related to what I built my career doing was way too good to say no to," she said. "I saw it as an opportunity to make a bigger impact. I'd been an advocate for patients for years and the position with United gave me the opportunity to work directly with an insurer to find the right mix of services for individuals with complex health needs. I get to work on projects to improve the quality of care and clinical outcomes for more than 6 million people in 26 states."
United originally hired Shannon to run its therapy services program for their Medicaid and CHIP division. However, she has quickly leveraged the skills gained in her PhD program and now works on a variety of projects for them.
"I love getting to work with teams of physicians who are committed to patient care as well as improving the healthcare system," she said. "And getting to be home to have breakfast and lunch with my kids is a bonus!"
SUPPORTING STUDENT-ATHLETES
Throughout their professional and personal journeys, Shannon and David have continuously supported Aggie Athletics.
They are football and men's basketball season ticket holders and have especially enjoyed introducing their new family to their football and basketball families at Aggie games and tailgates.
The couple is also making a considerable impact as Champions Council members, which included an initial gift towards the Bright Complex renovations.
While they enjoy the perks of being in Champions Council, the pair is currently focused on combining three of their primary passions –Aggie Athletics, education and helping children with special needs. And that has remained a priority now that they have children of their own.
"Our goal is to still fund a student-athlete scholarship," David said. "I can't wait until it's actually endowed and established. It's very nice to know you're having a direct impact on a student's education."
Through their generosity, Shannon and David are helping provide the resources for student-athletes to be successful now and in the future.
"Sometimes giving is hard but it makes such a huge impact," Shannon said. "Even if you can only give small, incremental dollars, it adds up over time and is just as meaningful as a significant one-time gift. That small gift you're giving combined with thousands of other gifts gets a kid to college who otherwise would not be there."
"It completely alters their life," David added. "When you have that degree, there are Aggies everywhere who will take care of you. It doesn't matter where you are in the world, they'll find you. To give student-athletes that opportunity is immeasurable."