Thornton-McFerrin Coaching Academy
Texas A&M initiative helps prepare prospective and current coaches to make a positive impact through their profession
---
By Adam Quisenberry
Devin Morris wondered what was next.
A Texas A&M defensive back from 2017-20, Morris was experiencing what virtually every student-athlete faces when their playing days are over.
"When my football career ended, I was really stuck and didn't know what I wanted to do in my life," said Morris, who earned a university studies degree from A&M in 2021. "I started thinking that I still wanted to be around the game, and for the first time, I really started thinking about coaching."
Faced with a late start on his road to establishing a coaching career, Morris found his path with the help of Dr. John Thornton through a unique initiative called the Texas A&M Thornton-McFerrin Coaching Academy.
"When Devin first expressed an interest in coaching, I said, 'Let's figure out a path for you,'" recalled Thornton, an executive professor and director of the coaching academy. "We were able to help him through the process of getting his certification and attending the Texas High School Coaches Association convention. Ultimately, that led to him finding the opportunity to teach and coach in his hometown of Caldwell."
Now coaching football, basketball and track at Caldwell Junior High School, Morris stands out as one of many stories of success from the coaching academy, which holds the goal of supporting prospective and current coaches by providing resources to make a positive impact through the coaching profession.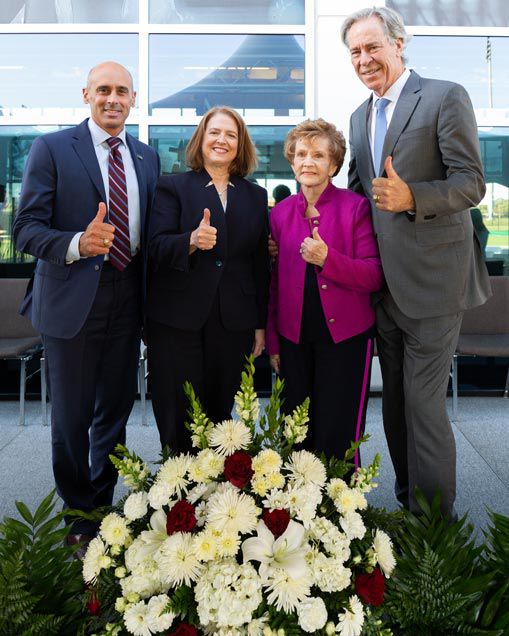 "I love matching up people with their passion and providing them tools and support to help them get there."
Shaped by a professional career in athletics and as a first-hand witness of the impact coaches can have on the development of a young person's life as a former A&M student-athlete, Thornton was the driving force behind the coaching academy's creation.
Formally launched in January 2013 as the Texas A&M Coaching Academy, the initiative was established to deliver programs for future and current coaches in the local, regional and state-wide areas. Its creation was a combined effort by Texas A&M's Department of Health & Kinesiology, the College of Education & Human Development, the Office of Undergraduate Studies and the Huffines Institute for Sports Medicine and Human Performance.
"My original goal was to help student-athletes," said Thornton, a member of the Texas A&M Athletics Hall of Honor. "I did not realize that there are a lot of undergrads, just regular undergrads, in the same boat. They figure out late that they want to coach, or they are in a major that is not conducive to getting them there and they decide to change."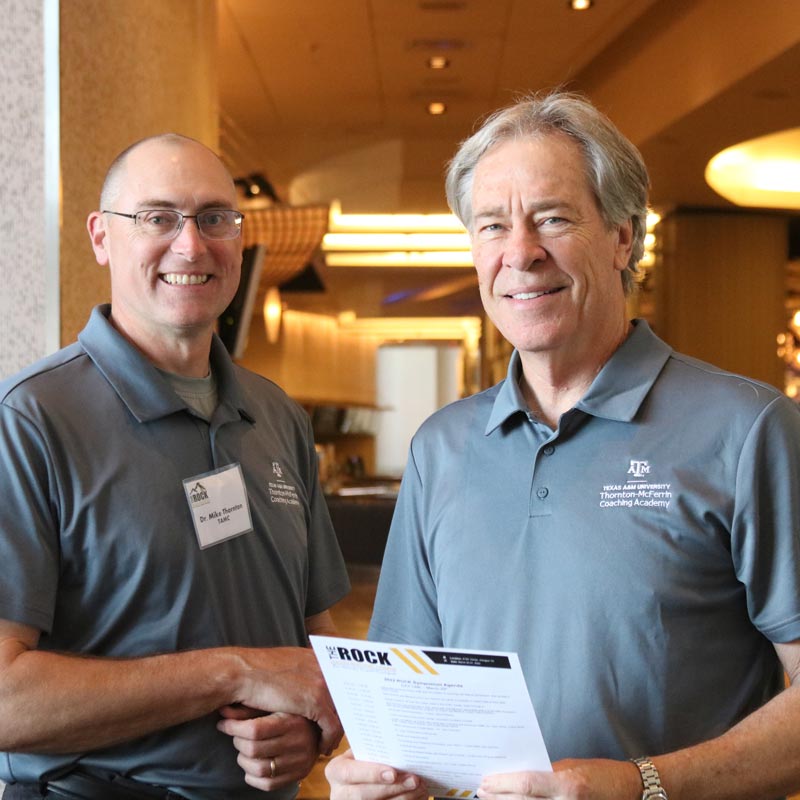 Thornton's original initiative has grown since its founding with support from generous donors, including the Artie and Dorothy McFerrin Foundation, which made a signature $3 million endowment gift in August 2021.
"I love matching up people with their passion and providing them tools and support to help them get there," Thornton said. "That gives me great satisfaction because we all know how important coaches can be for both individuals and communities."
As with many of the students who progressed through the coaching academy, Morris credits its programming as critical to his success.
"The opportunity I had to go through the coaching academy prepared me to both coach and teach," Morris said. "The teaching side of things is so important because you have to enjoy the classroom. I really enjoy teaching, and the coaching academy really prepared me for that."
To learn more, visit coachingacademy.tamu.edu. Support for the Thornton-McFerrin Coaching Academy is provided through the Texas A&M Foundation.