Going Above and Beyond
Chris Valletta '00
---
Chris Valletta is a prime example of a former A&M student-athlete who is making a difference in a time of need
By Brian Davis '01
Football season ticket holders received an unexpected package in the mail prior to Texas A&M's 2020 season opener.
Enclosed was a Mission face mask and neck gaiter, both featuring the 12th Man Foundation logo, that were made possible by personal contributions from the 12th Man Foundation Board of Trustees and the help of Aggie football letterman Chris Valletta '00.
As co-founder and general manager of Mission, Valletta stepped up when called upon to help deliver the high-quality face coverings to season ticket holders in a timely fashion during the busiest period in his company's 12-year history.
"Chris was extremely supportive of our Board of Trustees' initiative to promote a safe environment at Kyle Field with this gift to our loyal season ticket holders," said Travis Dabney, 12th Man Foundation President & CEO. "We are deeply appreciative of Chris and our Trustees for going above and beyond to make this possible."
For Valletta, the decision to help was a no-brainer.
"I'll do anything I can to support Texas A&M Athletics, the 12th Man Foundation and the Lettermen's Association," said Valletta, who spent his offseason at A&M calling donors to raise money for The Zone as a 12th Man Foundation student worker. "I'm all in because I know how important the 12th Man Foundation is in the grand scheme of supporting our athletes not only athletically, but in preparing them for life after sports."
Established in 2008, Mission is a temperature technology company created to provide instant cooling gear to active consumers. Partnering with the likes of superstar athletes Drew Brees, Dwyane Wade and Serena Williams as investors, Mission has sold over 40 million products in the last seven years through major retailers all over the country.
While the company's neck gaiters have always been a popular item, sales have grown exponentially due to the COVID-19 health crisis.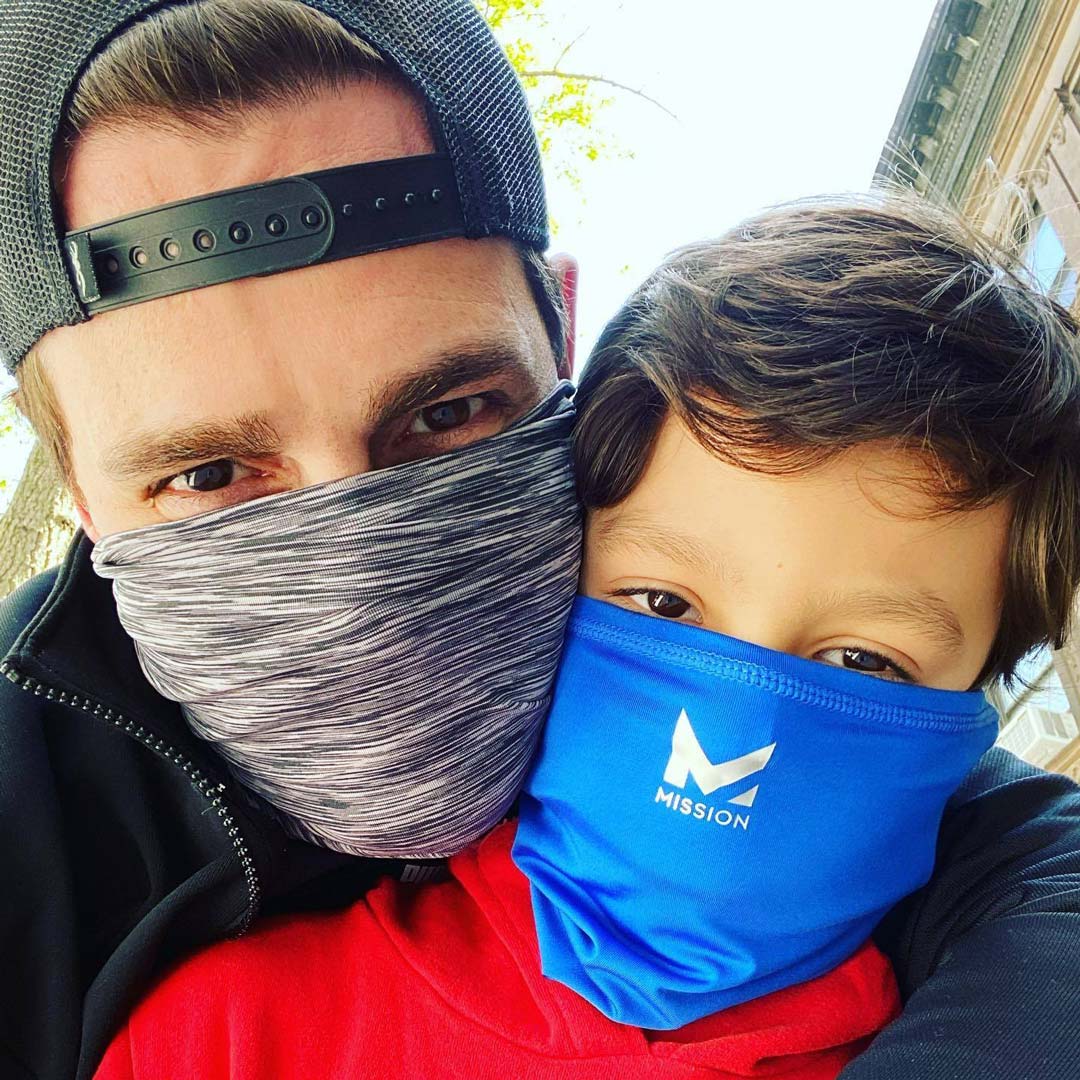 "I use the skills I learned as an athlete on a daily basis, and it has been the foundation of everything I have done in my professional career. The 12th Man Foundation is the group that enables that to happen in a big way."
"We went from selling between 500,000 and one million neck gaiters per year prior to the pandemic to selling one million per week," said Valletta, who proudly serves as a mentor for current Aggie students who are aspiring entrepreneurs.
Mission was fortunate, says Valletta, to have the infrastructure and relationships in place to manage the incredible increase in demand. And like so many former A&M student-athletes, Valletta has gone above and beyond to help others during this unprecedented time.
In the company's home community of Westchester County, New York, Mission donated enough money to Feeding Westchester to provide food for over one million people in need.
"Twenty percent of the population doesn't know when or where their next meal is going to come from because of the pandemic," said Valletta. "Over 80,000 of that number are kids under 10 years old."
Mission also recently stepped up in a huge way by providing $250,000 worth of cooling products to the Gulf Coast region for the people cleaning up from hurricane damage.
"This has been an unfortunate time for a lot of people, but we have found a way to serve through it," Valletta said. "It's been one of the most rewarding professional experiences of my career."
Valletta, who gained notoriety when he appeared on the fourth season of "The Apprentice" in 2005, attributes his remarkable success in life to the skills he sharpened as a student-athlete at Texas A&M.
"I want that success for every student-athlete," he said. "I owe a large part of who I am today to the lessons I learned as a student-athlete under R.C. Slocum at A&M. I'm so grateful."
Valletta says that Aggies helping Aggies, particularly during this time, is extremely important.
"This is a unique time, but it's a time to invest in the future leaders of this country," Valletta said. "I believe that athletes can be extraordinary business leaders. I use the skills I learned as an athlete on a daily basis, and it has been the foundation of everything I have done in my professional career. The 12th Man Foundation is the group that enables that to happen in a big way."