Champions Council Members
Liz & Brad Worsham '88
---
By Brian Davis '01
Brad Worsham knows all about the power of a scholarship. In fact, the scholarship he received as a high school student fundamentally changed the course of his life.
"That's not an overstatement," Brad said. "I would not have attended Texas A&M without that scholarship and the generosity of my donors."
The son of a football coach, Brad grew up in Port Neches, Texas, spending his summers in the highschool football field house. He went on to play at Port Neches-Groves High School, earning two-time all-district and all-region honors as a defensive back.
He joined his older brother, Bill '86, in Aggieland in 1984. Like his brother, Brad received a President's Endowed Scholarship, which opened the door for him to attend A&M. That led to a co-op internship with the Central Intelligence Agency during his sophomore year, a bachelor's degree in Aerospace Engineering in 1988 and an incredibly successful career in the intelligence industry.
After graduation, Brad accepted a full-time position with the CIA as an analyst at the organization's headquarters in Langley, Virginia, and spent several years overseas, primarily in Australia.
That's where he met Liz, a native of San Jose, California. She was delivering a software system for Lockheed-Martin to the facility where Brad was working at the time.
"We joke that the only place a Texan and a Northern Californian are going to meet is in Central Australia," he said.
Brad resigned from his government position in 1992, moved to California to work for Lockheed, married Liz and then returned to the Washington DC area in 1995 to pursue a new opportunity. Following a brief stint with MRJ, Inc., Brad co-founded an intelligence company called BIT Systems. Fifteen years and 500 employees later, Brad and his partners sold the company.
One of the first things Brad did with his money was establish a President's Endowed Scholarship at A&M –a goal he had set for himself when he graduated.
The Worshams retired to Chesapeake Bay in Virginia until an opportunity arose that Brad could not pass up. The couple moved to Bryan-College Station in April and Brad joined the A&M Department of Aerospace Engineering faculty as an Associate Professor of Engineering Practice this fall.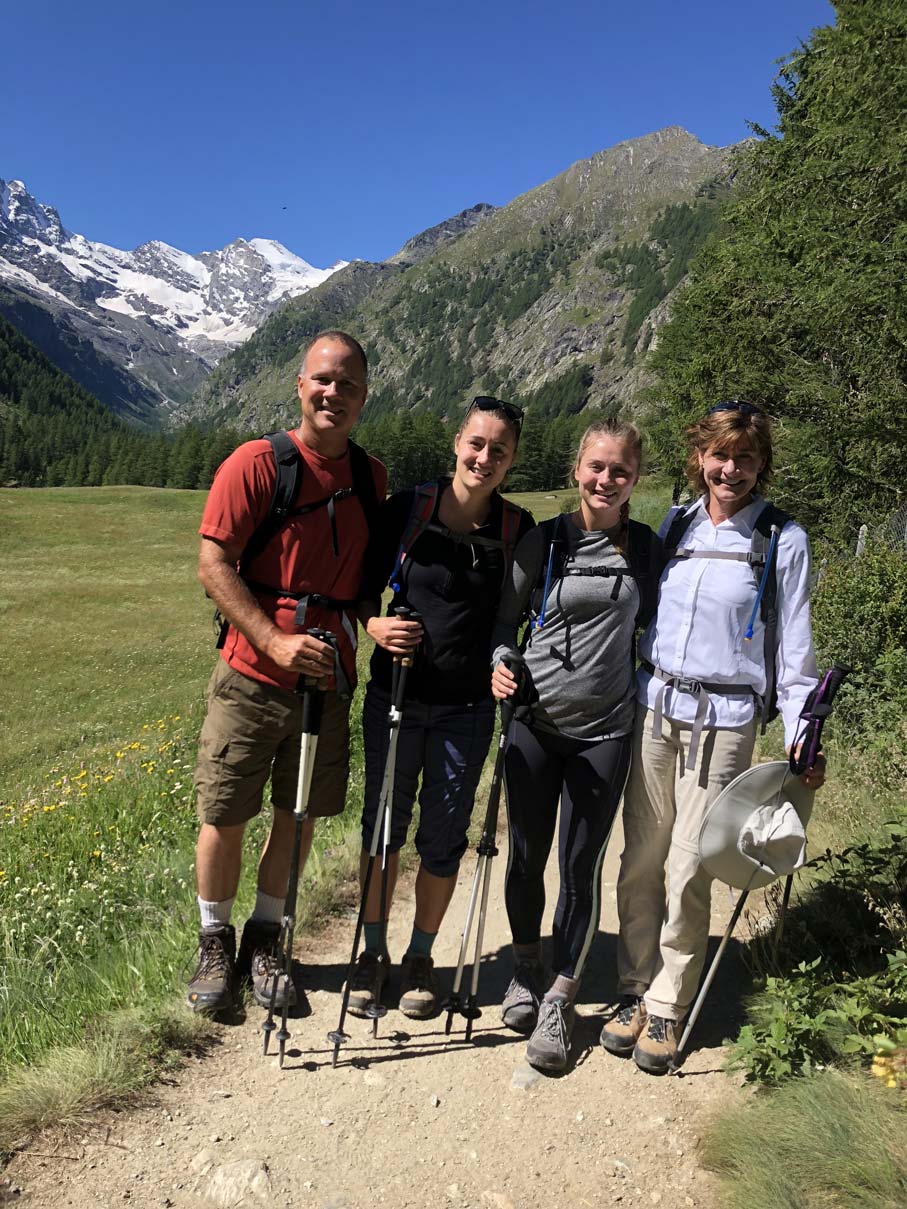 "We hope that our contributions to the 12th Man Foundation will provide opportunities to student-athletes and might just change the course of a life in a positive way."
IMPACT A STUDENT-ATHLETE'S EDUCATION
Join Liz and Brad Worsham '88 as 1922 Fund donors and make a transformative gift in support of scholarship endowments for current and future student-athletes. Contact Lauren Hickey at 979-260-7595 or by email
Living in Aggieland, the proud parents of daughters Alyssa (UCLA class of 2016) and Haley (A&M class of 2018) were excited to be able to enjoy everything A&M has to offer and increase their involvement with AggieAthletics. That prompted Brad to begin researching the 12th Man Foundation. Within 48 hours of learning what the organization was all about, the couple was visiting with Senior Vice President of Major Gifts Brady Bullard about making a transformative gift to the 1922 Fund.
"My roots in athletics and experience as an athlete reinforced my belief that competitive sports instill a strong work ethic and demonstrate the rewards of hard work," Brad said."We hope that our contributions to the 12th Man Foundation will provide opportunities to student-athletes and might just change the course of a life in a positive way."
With their donation, Liz and Brad became Champions Council members and were invited to a reception in College Station featuring Buzz Williams. Brad called it a pleasant surprise that gave the couple an idea of the uncommon insight and access afforded to members.
"It was comforting to be surrounded by like-minded, passionate people at the event," he added. "It was clear that we are all in this together to promote excellence in our student-athletes."
Next on the Worshams' goal list is to build on their initial contribution towards endowing student-athlete scholarships through the 1922 Fund.
"It has brought us such satisfaction to interact with our student scholars in both the President's Endowed Scholarship and Aerospace Engineering scholarship programs," Brad said. "We really look forward to having that experience on the athletics side as well."