Aggie Football
---
There is nothing like the splendor and excitement of Aggie Football at Kyle Field!
Secure your tickets today and make plans to join us this fall!
Renewal Period: Feb. 2 - Mar. 2
Pricing & Maps
---
The Aggies are scheduled to host seven games at Kyle Field this fall, highlighted by visits from Auburn, Alabama, South Carolina and Mississippi State.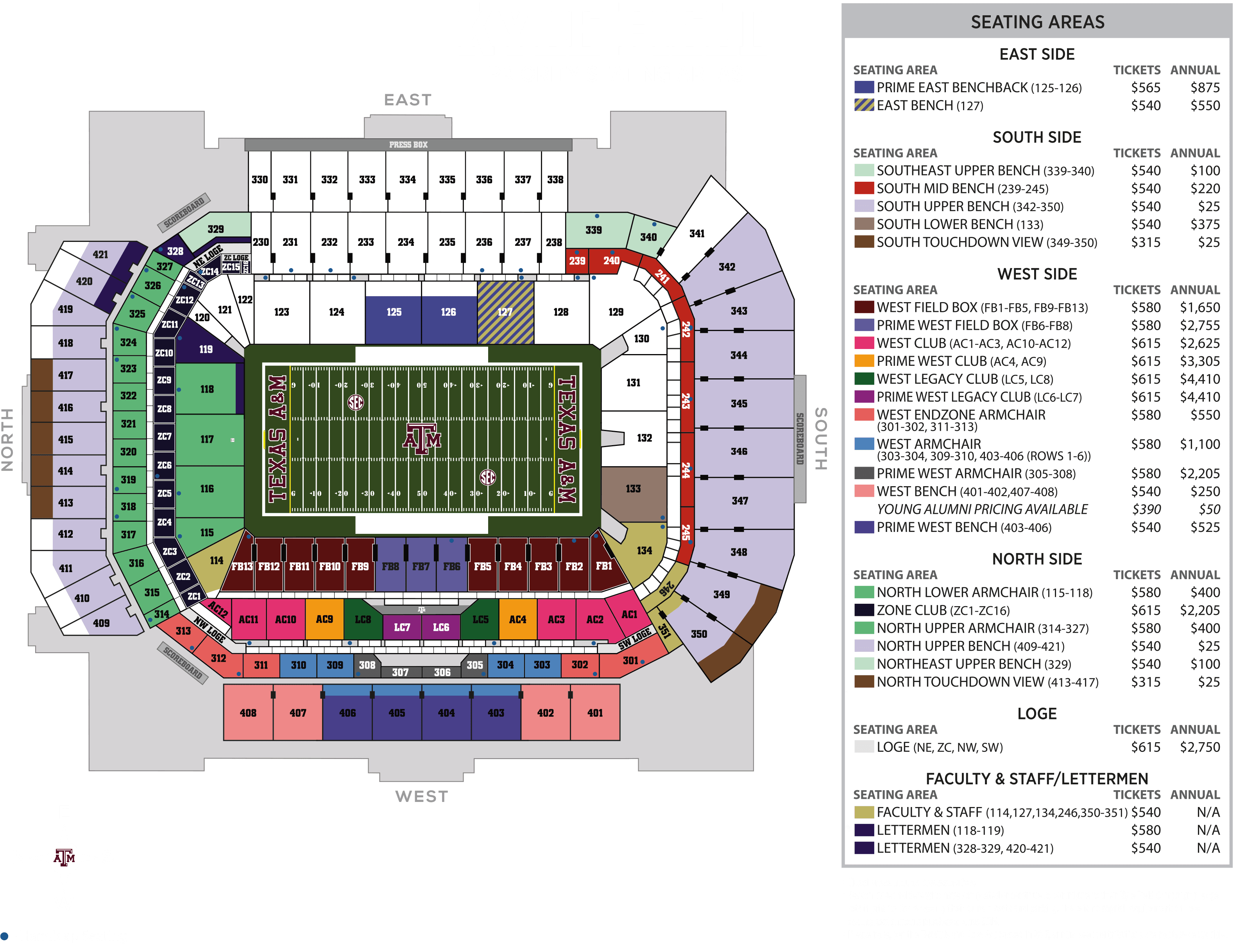 Ticket prices include processing fees
Season ticket holders who have completed or continue to contribute to their Kyle Field Campaign pledge retain priority for renewing their current seats and parking. There is no capital requirement on new seating assignments purchased since 2018
Please note, per the Tax Cuts and Jobs Act passed in 2017, annual seat contributions are not tax-deductible
Parking
---
The 2023 season will begin a new three-year parking term that will span the 2023, 2024 and 2025 seasons. Season ticket holders will have the opportunity to select their parking preference on their renewal app.
Note: While the 2023 season will mark the beginning of a new three-year parking term, the 12th Man Foundation reserves the right to halt or adjust the three-year term if necessary due to any unforeseen circumstances that would significantly impede the gameday operations of any parking lot managed by the 12th Man Foundation.
Relocate/Upgrade
---
Season ticket holders who opt into the seat selection process will receive appointment times in late spring.
2023 Football Seat Selection
---
Increase your Impact
---
A donation to the 12th Man Foundation's Annual Fund directly benefits Texas A&M's student-athletes in the classroom and in competition.
By making a philanthropic donation to the Annual Fund - a gift not tied to your ticket purchase - you can increase your impact on the success of student-athletes while strengthening your connection to Aggie Athletics with a variety of unique benefits.
Donate Now
---
Click here for more information on membership levels and benefits.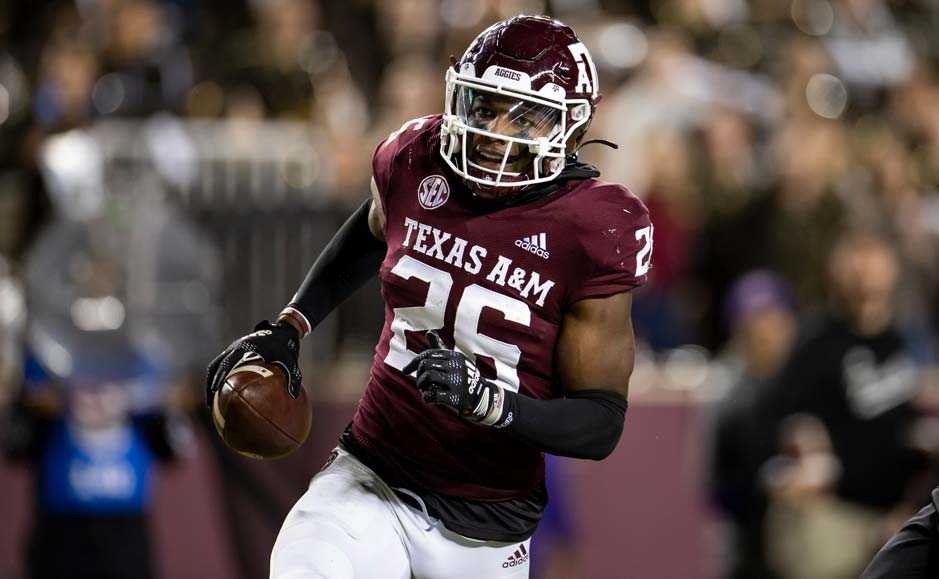 A gift of $750 or more elevates your membership to the MVP level, which includes valuable benefits like 10 additional priority points and invitations to unique events featuring A&M coaches and student-athletes.
A gift of $2,500 or more elevates your membership to the MVP Gold level, which includes several exclusive benefits above and beyond the MVP level and significantly impacts A&M's ability to compete with the premier programs in college athletics.
FAQs
---
All season ticket holders must be paid in full or enrolled in the payment plan by March 2, 2023.
Yes, you may request a printable renewal form by contacting the 12th Man Foundation office by phone at 888-992-4443 or by email.
Please note, payments made by check will be processed by the 12th Man Foundation upon receipt.
Both, digital tickets and priority mail (printed tickets) will be offered during the 2023 season ticket renewal process. Barring any unforeseen circumstances, both digital and printed ticket options will be valid for entry on gameday during the 2023 season.
Please call the 12th Man Foundation at 888-992-4443 to drop seats and/or parking during the renewal process.
New Ticket Holders
---
Fans who have not secured season tickets have a bevy of options to experience the unparalleled atmosphere of Kyle Field through the 12th Man Foundation.
Being a season ticket holder is the only way to guarantee the best seats for A&M's seven home games in 2023. Season tickets are on sale now and can be purchased online or by calling 888-992-4443. Additionally, fans can fill out this form and a 12th Man Foundation representative will contact them to discuss ticketing options.
Dont have tickets? Buy Today
Important Dates & Timelines
---
February 2
Season ticket renewal period begins
March 2
Deadline to submit football season ticket renewals and priority point deadline for seating and parking upgrades. Renewals must be paid in full, or on a 4-month payment plan.
April 5
Ticket payment date for season ticket holders on 4-month payment plans due (Note: If you also created a payment plan for your required seat donation, those payment dates may differ from your ticket payment schedule)
April
Football Seat Selection Process
May 5
Ticket payment date for season ticket holders on 4-month payment plans due (Note: If you also created a payment plan for your required seat donation, those payment dates may differ from your ticket payment schedule)
June 5
Ticket payment date for season ticket holders on 4-month payment plans due (Note: If you also created a payment plan for your required seat donation, those payment dates may differ from your ticket payment schedule)